University of Virginia School of Law Overview
The University of Virginia has ranked top among the public universities in the United States since 1984, and its School of Law is one of the most historically important law schools in the country. The school was established in 1819 by Thomas Jefferson himself, making it the second-oldest law school in the US.
While the University of Virginia itself is a public school, the School of Law doesn't receive state funding due to a concept known as financial self-sufficiency. This concept puts the onus on the school to pay for itself while giving it more autonomy than it would have as a public school. This unprecedented agreement allowed UVA to expand its curriculum into new areas of both student and faculty interest.
Taking advantage of its historical roots, UVA Law School consistently ranks as one of the most prestigious law schools in the country. One of the main reasons for this is UVA Law School's commitment to merging theory with practice. Students can take advantage of 20 clinics that provide experimental learning, which is essential in navigating real-world practice. These clinics range from topics such as public speaking and legal writing to short courses offered by experienced legal practitioners.
Another bridge between law school and real-world problems is the John W. Glynn Law and Business Program, which helps students apply their theoretical law school learning to practical problems facing business law practice. The Externships program provides students with for-credit work opportunities in government and non-profit organizations, helping them develop connections and skills within the public sector.
Students can also take advantage of the UVA Law Network, which consists of over 20,000 alumni from 50 states and 60 countries. Each UVA Law Network series showcases several alumni and offers students advice on how to succeed in their particular city. It's a valuable resource for students who may otherwise feel lost and intimidated by their prospects.
Apart from teaching the next generation of legal minds, UVA Law School produces a significant amount of high-quality academic work. UVA Law is home to the Virginia Journal of International Law, one of the oldest student-led journals in the United States with an unbroken publication history.
The school also publishes the Virginia Journal of Law and Technology. This e-journal provides a platform for students, practitioners, and faculty to discuss emerging legal issues arising from current technological concerns.
While most students spend much of their time on campus, there is also a vibrant community in Charlottesville. Rated as one of the best places to live in the US, Charlottesville is a small college town that's the perfect place to unwind and relax. Not only does the town have an exciting nightlife, plenty of restaurants to try, and an eclectic cultural mix, it's also just a half-hour drive away from the Blue Ridge Mountains.
UVA Law School has a lot to offer its students, from a high-quality legal education to alumni networking opportunities to its location in one of the best small towns in the country.
University of Virginia School of Law Rankings
UVA Law has a reputation as one of the most prestigious schools in the nation, consistently ranking among the top ten schools in the country. While some consider rankings to be solely for bragging rights, the truth is that a school's ranking can have a significant impact on your future career.
Schools that rank highly tend to have more favorable faculty to student ratios, resulting in a higher-quality education that prepares students for the real world. Many top-tier law firms will only look at highly ranked law firms when hiring new graduates.
Rankings also influence a school's acceptance rate. Higher ranked schools receive more applications, and will often have a significantly lower acceptance rate than the national average. For instance, Yale only has an acceptance rate of 8%, largely due to its prestigious ranking and a high number of applications.
The UVA School of Law consistently ranks among the top ten schools in the United States. Current US News and Weekly Report rankings rate it as the 8th best school in the country, while the Vault Top 25 considers it the 7th best school.
University of Virginia School of Law Admissions
What Is The University of Virginia School of Law Acceptance Rate?
The UVA School of Law is a moderately competitive law school, with an average acceptance rate of 20%. The latest acceptance rate for the class of 2023 was 20.17%, with 918 offers issued to applicants, resulting in an incoming class of 304 students.
This rate is similar to that of previous years, meaning that UVA Law School has a relatively stable acceptance rate, with similar application rates and similar numbers of students accepted every year.
A law school's acceptance rate depends on several factors, including space and the number of applicants. Many schools will have a set number of students they're willing to take. Keeping these numbers stable helps the school maintain a certain level of quality, both in academics and student support.
If a school becomes more popular, its application numbers will rise while still accepting the same number of students per year, leading to a lower acceptance rate. Generally, acceptance rates vary slightly between years due to these fluctuating factors.
Highly ranked schools often have lower acceptance rates, due to a limited number of spaces and a large number of applications. These highly competitive schools may be more challenging to get into, but they also tend to offer a higher-quality education. Some of the most prestigious law schools in the country have single-figure acceptance rates, simply due to the sheer number of applications they receive per year.
A school's acceptance rate is an important factor in deciding whether or not to apply. Highly competitive schools may offer a more reputable degree, but many excellent schools aren't as competitive to get into if you look closely.
Here are some statistics for UVA Law School:
| | | | |
| --- | --- | --- | --- |
| | Applications | Offers | Matriculated |
| Class of 2023 | 4552 | 918 | 304 |
| | 25% | 50% | 75% |
| GPA | 3.59 | 3.86 | 3.94 |
| LSAT | 163 | 168 | 170 |
| | | | |
| --- | --- | --- | --- |
| | Applications | Offers | Matriculated |
| Class of 2022 | 4794 | N/A | 296 |
| | 25% | 50% | 75% |
| GPA | 3.47 | 3.90 | 3.96 |
| LSAT | 164 | 170 | 172 |
University of Virginia School of Law LSAT Percentiles
| | |
| --- | --- |
| 75th percentile | 170 |
| 50th percentile | 168 |
| 25th percentile | 163 |
2020 Entering Class Profile
| | |
| --- | --- |
| Number of Students | 934 |
| LSAT Score | 168 |
| Undergraduate GPA | 3.86 |
| % Women | 41.6% |
| % Students of Color | 5.0% |
What Is the Tuition For The University of Virginia School of Law?
| | | |
| --- | --- | --- |
| | In-State Resident | Non-Resident |
| Full-Time | $54,000 | $57,000 |
| Part-Time | N/A | N/A |
What Are the Living Expenses at The University of Virginia School of Law
| | |
| --- | --- |
| On-Campus | $21,323 |
| Off-Campus | $21,323 |
What Are the Housing Options at The University of Virginia School of Law?
| | |
| --- | --- |
| On-Campus | Yes |
| Off-Campus | Yes |
BAR Passage Rates at the University of Virginia School of Law
| | |
| --- | --- |
| Reporting | 89.4% |
| First Time Takers | 329 |
| UVA Law Average | 93.5% |
| Virginia Average | 75.6% |
| National Average | 79.46% |
Application Deadlines
When will the University of Virginia application materials be available?
The University of Virginia School of Law uses an online application process, which means that the application materials are always available on their website.
When does the University of Virginia begin accepting applications?
UVA Law 1L applicants can begin submitting their applications on September 2nd. Students can apply for financial aid on October 1st.
How are applications to the University of Virginia submitted?
Applications are submitted online via the Law School Admission Council's platform. Applicants need to register on LSAC and then submit the relevant documents online. Most of the documents required by the LSAC are submitted online, but others get mailed to the school.
While the process is similar in many cases, there are slight variations between different courses, so read up on the process before starting your application.
Does the University of Virginia have an "early admission" or an "early decision" process?
Yes. The Binding Expedited Decision is a special type of application submitted before an earlier deadline. If an applicant gets admitted under an early decision, they are required to enroll at UVA Law and withdraw any applications to other law schools that may be pending.
Students that apply using this process can expect to get their decision within 21 days of submitting their application.
How much is the application fee and when is the deadline?
| | |
| --- | --- |
| Application Fee | $80 |
| Early Decision Deadline | March 3rd |
| Regular Decision Deadline | About one month after application |
The $80 application fee is non-refundable. Any applications after March 3rd are considered regular applications.
UVA Law uses an admissions cycle that opens whenever admissions are available through LSAC and runs until August the following year. Any applications completed before March 3rd receive a decision by April 15th. Applications submitted after this date don't have a set admissions decision date, but typically take a bit over a month to be processed.
Does the University of Virginia grant interviews?
Yes. Members of the admissions team may invite individual applicants for an interview via Skype or phone. Applicants may not request interviews themselves. However, the school does offer tours during class times and encourages applicants to get in touch if they have questions.
Employment after University of Virginia School of Law
UVA Law School's prestige and dedication to multi-disciplinary learning mean that graduates have a relatively easy time finding employment. Of the 286 members of the graduating class of 2019, 283, or 99%, found employment (almost all full-time, permanent jobs), with two pursuing an additional degree.
The median salary for 2019 graduates was $190,000, with the 25th percentile earning $73,096.
| | |
| --- | --- |
| Median Salary Private Sector | $190,000 |
| Median Salary Public Sector | $64,009 |
Most employed 2019 graduates found employment at law firms (69.3%), while 4.6% took jobs in the government, 2.8% in the public interest, 2.5% in business, and just 0.4% in academia. Another substantial percentage of the graduates are in judicial clerkships, at 20.5%.
Only 10.6% of graduates stayed in Virginia, with 23.7% moving to New York, 21.2% to DC, and 10% to Texas.
Graduates working in the private sector, namely law firms and businesses, earned the most, and over 82% of the employed 2019 graduates work at law firms with over 500 attorneys.
UVA Law School offers extensive post-graduation employment services to further the success of their students. Employment counselors have experience in private and public practice and judicial clerkships. This valuable experience provides relevant, real-world guidance to graduates.
Services provided by the school and counselors include:
Counseling students on job strategies and reaching career goals
Helping students prepare for interviews
Participating in live or videotaped mock interviews, assessing them to identify strengths and weaknesses
Reviewing and critiquing cover employment letters and resumes, offering suggestions for improvement
Assisting with networking efforts
Maintaining an online database of jobs in the student's chosen location
Participating in events like career fairs and recruiting events
The University of Virginia School of Law truly is vested in the success of its graduates—and it shows in the level of post-graduate employment services they offer and the employment rate of its graduates.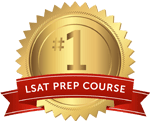 Get the #1-Rated LSAT Prep for free.
Try Risk Free
✓ No card required
✓ 1 minute setup