Ohio State University Moritz College of Law Overview
The Ohio State University Moritz College of Law has its headquarters in the heart of Columbus, Ohio, which offers many nearby opportunities for budding law students. The city itself thrives on the diversity of future career options, with many openings in banking, defense, aviation, medical research, institutional think tanks, and the energy sector.
The thriving art and culinary scene in Columbus is one of its main draws for students and tourists alike. Studying here means being part of a city on the rise, with growing businesses and innovation needing expert counsel. Many present students and graduates have eyed opportunities in the nonprofit sector as well, with Batelle, the world's largest private research and development foundation, located in the city.
Studying at Ohio State University Moritz College of Law feels like studying in a small town. It's a small community where you can enjoy deep personal and professional partnerships with your fellow students as there's an average of only 35 to 40 students per class. The high instructor-to-student ratio means you will be getting the school's undivided attention, which will free you up to enjoy many extracurricular and social activities.
At the Moritz College of Law, students enjoy an 11:1 student-to-faculty ratio, and an average of more than 150 courses are offered each year. The average enrollment in the J.D. program is 550 students, while for the Masters of Law (LLM) program, it's 40.
Incoming law students can enroll in a traditional program or a course that will become your specialization as a lawyer. After completing 12 semester hours in a legal area, you will earn a transcript designation indicating your legal specialization.
A specialization in corporate law instructs students on business law, governance, and finance. In its later stages, the focus is on public offerings, foreign investment, corporate takeovers, and related subjects.
Criminal law allows you to focus on the American justice system as a prosecutor, legal counsel, or public defender.
Intellectual property and information law focus on trademarks, patents, copyrights, and their ensuing legal intricacies.
International and comparative law instructs students on the legal frameworks and infractions to international trade, transnational governments, and forms of global politics.
Dispute resolution teaches international business arbitration and many alternative dispute resolution techniques.
Labor and employment law focuses on subjects like rightful compensation, worker's rights, and equality in the workplace. It teaches skills that are becoming essential in a world struggling with social issues and ever-changing social norms.
Customized programs are also offered at Moritz, providing you the opportunity to create your personalized concentration with the assistant dean.
Scholarships are offered to all incoming students regardless of citizenship or where they earned their degrees. When successfully earned, Moritz can award a 40% tuition waiver and up to $20,000 in additional funding. Applicants are screened based on merits that include academic aptitude and work experience.
Ohio State University Moritz College of Law Rankings
With access to moot courtrooms, the Public Service Law Center, and subscriptions to the databases of Westlaw and Bloomberg for online research, Moritz has enjoyed a leadership position in many national academic areas. The U.S. News and World Report recognized the school as 30th best overall law school in the United States, and the 1st in dispute resolution.
Students here diversify into many experiential learning opportunities, especially politics. The programs they've pursued are nationally recognized as some of the best. The school ranks:
15th in political science
14th in American politics
8th in international politics
11th in political methodology
Here are some of its other rankings in the U.S. News and World Report:
Psychology: 24th
Social psychology: 3rd
Sociology: 17th
Social stratification: 10th
The Shanghai Global Ranking of Academic Subjects ranked Moritz the best school nationally in Communication.
Ohio State University Moritz College of Law Admissions
What is the Ohio State University Moritz College of Law's Acceptance Rate?
Moritz welcomes cream of the crop leaders, scholars, and dreamers from the United States and worldwide. It's always on the lookout for exceptional students that will serve as notable additions to their already impressive pool of analysts, writers, and community-builders.
The class sizes are small, and many prospective students are gunning for a scholarship or qualification to one of their many specialty programs.
The law school ranks 57th nationally in student selectivity. The school accepts an average of only 36.1% of all applicants. About 7,000 applications are received by the school's Admission Committee each year, and they narrow the candidates down to fill only 500 seats in their first-year law cohort.
Even though the school does not have minimum LSAT and GPA requirements, the autumn 2022 incoming class had a median LSAT score of 161 and a median GPA of 3.76. These students rose to the occasion from all walks of life, having come to Moritz from 26 states, China, South Korea, and Canada.
Students at Moritz arrive with a healthy mix of undergraduate degrees. While the lion's share comes from typical pre-law majors like English, political science, and business, many students also have degrees in engineering, biology, and mathematics. The class of 2022 had over 50 different majors, and they're now learning to talk, write, and research as attorneys in very different fields.
In 2022, the law school had an acceptance rate of 49.66% with a median GPA of 3.61 and a median LSAT score of 159. They had over 1621 applications but only offered seats to 805 students. During this school year 84% of all classes had fewer than 50 students.
| | | | |
| --- | --- | --- | --- |
| | Applications | Offers | Matriculated |
| Class of 2022 | 1923 | 807 (41.97%) | 215 (11.18%) |
| | 25% | Median | 75% |
| GPA | 3.51 | 3.68 | 3.84 |
| LSAT | 157 | 160 | 163 |
| | | | |
| --- | --- | --- | --- |
| | Applications | Offers | Matriculated |
| Class of 2023 | 1621 | 805 (49.66%) | 177 (10.9%) |
| | 25% | Median | 75% |
| GPA | 3.44 | 3.61 | 3.81 |
| LSAT | 156 | 159 | 161 |
Ohio State University Moritz College of Law LSAT Percentiles
| | |
| --- | --- |
| 75th percentile | 161 |
| 50th percentile | 159 |
| 25th percentile | 156 |
2023 Entering Class Profile
| | |
| --- | --- |
| Number of Students | 523 |
| LSAT Score | 159 |
| Undergraduate GPA | 3.61 |
| % Women | 48.20% |
| % Students of Color | 7.1% |
What is the Tuition for Ohio State University Moritz College of Law?
| | | |
| --- | --- | --- |
| | In-State Resident | Non-Resident |
| Full Time | $29,131 | $44,081 |
| Part Time | N/A | N/A |
What are the Living Expenses at Ohio State University Moritz College of Law?
| | |
| --- | --- |
| On-Campus | $12,096 |
| Off-Campus | $12,096 |
What are the Housing Options at Ohio State University Moritz College of Law?
| | |
| --- | --- |
| On-Campus | Yes |
| Off-Campus | Yes |
Bar Passage Rates at Ohio State University Moritz College of Law
| | |
| --- | --- |
| Reporting | 77.5% |
| First Time Takers | 209 |
| OSU Average | 92.6% |
| Ohio Average | 81.1% |
| National Average | 79.6% |
Application Deadlines
When will the Ohio State University Moritz College of Law's application materials be available?
Application materials are available at the school's website and the Law School Admission Council's website at LSAC.org.
When does the Ohio State University Moritz College of Law begin accepting applications?
The school will begin accepting applications for the incoming class of fall 2021 starting on September 15, 2022.
How are applications to the Ohio State University Moritz College of Law submitted?
Applicants need to apply over the internet through LSAC.org. International applicants follow the procedures established for U.S. citizens and submit their foreign transcripts through the LSAC Credential Assembly Service. Applicants whose first language is not English are required to obtain a score of 600 or higher on the TOEFL unless they have a degree from a U.S. university.
Does the Ohio State University Moritz College of Law have an "early admission" or an "early decision" process?
Moritz offers an early admission process for students who make it their first choice for a law school.
| | |
| --- | --- |
| Application Fee | $60 |
| Early Decision Deadline | 11/1 |
| Regular Decision Deadline | 9/15 – 7/1, rolling admissions |
Does the Ohio State University Moritz College of Law grant interviews?
Interviews are not a feature of the application process.
Employment after Ohio State University Moritz College of Law
| | |
| --- | --- |
| Median Salary Private Sector | $78,000 |
| Median Salary Public Sector | $55,000 |
A degree from Moritz is a gateway to numerous legal practice fields, especially after it expanded its programs to include non-traditional courses in reaction to the financial crisis. Graduates have unrivaled access to the City of Columbus' openings for law firms, academia, government jobs, and corporate clientele.
Alumni from Moritz have generally sought employment in government, private law firms, and public interest. However, many also choose management and administrative work and policy-making. It is here that further legal training or education is an advantage.
With the support of nonprofit organizations, foundations, and private donors, Moritz has also sponsored fellowships with complete salaries and benefits in specific domains of public service. The Reinberger Foundation Fellowship in Prosecution, Greif Packaging Charitable Trust's Fellowship in Juvenile Human Trafficking, and the Finn Fellowship in International law are three of its leading programs. They offer long-term positions that last for a year or more.
The majority of the Class of 2021 were employed by private law firms, while legal departments in businesses and government positions took a nearly equal share.
Law Firm: 52.5%
Business: 17.5%
Government: 13.1%
Public interest: 7.5%
Clerkship: 5.0%
Education: 4.4%
Many students were accepted by firms throughout the United States, as well as abroad. Moritz is a member of the National Law School Consortium, which gives them access to a cross-section of opportunities in other states. The percentage of graduates employed in various states are:
Ohio: 75%
Washington, D.C.: 4.4%
Illinois: 3.1%
California: 2.5%
New York: 2.5%
Texas: 1.9%
Other states and abroad: 10.6%
Most Moritz graduates get their first job by on-campus interviews and job postings in the university, though many graduates get hired by networking, targeted mail, and referrals.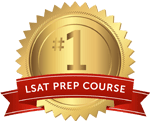 Get the #1-Rated LSAT Prep for free.
Try Risk Free
✓ No card required
✓ 1 minute setup