After canceling the March LSAT, then the April LSAT, and now the June LSAT in response to the coronavirus pandemic, LSAC recently announced the rollout of the LSAT-Flex, a shortened, online LSAT to be taken at home.
When will the May LSAT-Flex take place?
Most May LSAT-Flex test-takers will take the exam on Monday, May 18th, or Tuesday, May 19th, with a small number of exams subject to special proctoring requirements taking place later in the week. Scores are slated to be released on June 5th for all test takers.
When will the June LSAT-Flex take place?
Most June LSAT-Flex test-takers will take the exam on Sunday, June 14th, or Monday, June 15th, with a small number of exams subject to special proctoring requirements taking place later in the week. Scores are slated to be released on June 30th for all test takers.
Once you're done reading this post, feel free to take and score a previous LSAT in true LSAT-Flex format in your LSATMax account.
And now, here's everything you need to know about the LSAT-Flex:
Eligibility for the May or June LSAT-Flex
The May 2022 LSAT-Flex exam is only for people who were already signed up for the March or April 2021 LSAT. If you were signed up for one of those exams, then you should've been automatically registered for the May exam. Check your LSAC.org account to make sure.
The June 2022 LSAT-Flex exam is only for people who were already signed up for the June 2022 LSAT.
June LSAT registrants have been instructed to visit their LSAC accounts and submit the online form to confirm their interest in taking the June LSAT-Flex or to receive a coupon for any future test between July 2020 and April 2021. Any affected registrants that do not opt-out will be automatically registered for the June LSAT-Flex.
If you weren't signed up for these specific LSAT dates, you won't be able to take the May or June exam, although there may be future LSAT-Flex exams, possibly as soon as July. So, even if you aren't signed up for this exam, read on for information that may be useful on later LSAT-Flex exams.
You can choose your testing time for the May LSAT-Flex starting on April 27th at noon ET. Time slots are assigned on a first-come, first-served basis, so jump onto your LSAC.org account at 11:59am ET on April 27th and pray to your favorite deity that you'll get your time.
Format and Requirements
The LSAT-Flex consists of just three 35-minute sections: one each of Logical Reasoning, Logic Games, and Reading Comprehension. The biggest implication of this is that Logical Reasoning will now count for just a third of your score – which will be discussed later in this post – whereas it used to behalf. There were rumors that the one section of Logical Reasoning would be given double weight to match the traditional form of the exam, but LSAC has said that there won't be any such weighting. There will be no break during the exam, and the Writing Sample will be taken separately.
The test will be administered on the web – not a mobile app – to be taken on a desktop or laptop computer – not a mobile device – using ProctorU exam proctoring software.
If you plan on taking the exam, you should immediately sign up for a ProctorU account, check that your computer meets the requirements, and test your equipment. That's because April 28th at 11:59 pm ET is the deadline to inform LSAC that you have computer or other issues that would prevent you from taking the May LSAT-Flex. You can do that by filling out the form in your LSAC.org account. You can also use that form to let LSAC know if you don't have a quiet, private room from which to take the exam. They promise to "work with you to try to address your needs," although it's not clear what that means.
Broadly speaking, to take an LSAT-Flex you'll need:
A windows or Mac desktop/laptop
A webcam
A functioning microphone
Google Chrome (preferred) or Mozilla Firefox internet browser
These are no-nos:
Google Chrome books
Tablets/iPads
Linux operating system
Running inside a virtual machine
What are the LSAT-Flex rules?
Now for the creepiness: You'll be monitored by a live remote proctor via your computer's webcam and microphone. Video and audio will be recorded from your computer and subjected to further human and artificial intelligence (AI) techniques.
If you were awarded accommodations, such as extra time, you should get the equivalent during the LSAT-Flex. LSAC should reach out to you if you have accommodations already, but don't hesitate to check in with them to make sure.
You may have with you only:
Five blank sheets of scratch paper
Valid ID
No. 2 or HB pencils
Highlighter
Eraser (no mechanical erasers or erasers with sleeves)
Pencil sharpener
Tissues (for the interminable sobbing, one presumes)
Beverage in a plastic container or juice box (max size of 20 oz/591 ml). No aluminum cans
A non-digital wristwatch strapped to your wrist
All other items must be put away
During the test, you may not:
Communicate with anyone other than the proctor
Read aloud
Remove your face from the webcam's view
Leave your seat
Run prohibited software
Access prohibited materials
Connect or disconnect external storage devices
Copy/save any test material or your written notes on your computer
You will use your cellphone as a mirror during check-in, but you'll have to put it away before the exam begins. You cannot use headphones. Instead, you must use your computer's speaker to listen to the proctor.
If your internet connection drops, ProctorU will (theoretically) pause the exam until you reconnect. You'll have to complete the security check-in process again if that happens. If your connection drops more than once, the proctor may stop the exam, and you'd have to retake it at a later date.
How will the LSAT-Flex Be Scored?
It appears that the LSAT-Flex will be scored in much the same way as the regular LSAT is scored. LSAC's stated aim is to make the test about as tough as a regular LSAT, just a little smaller, meaning that the same percentage of questions correct on the LSAT-Flex should, in theory, get you the about the same score as if you got that percentage of questions correct on a full LSAT.
For example, on the June 2015 LSAT, a raw score of 83 out of 100 would get you a 165. Assuming that the LSAT-Flex has about 75 questions, a similar score of 83% would mean you'd need to get about 62 correct out of 75 to get a 165.
How to Study for the LSAT-Flex?
There's probably not much you'll need to change about your studies since the LSAT-Flex will feature all and only the types of subject matter and questions that you'd encounter on a regular LSAT.
The only substantial change is that Logical Reasoning has lost its status as the most important section, since it's now worth just a third of your score, rather than half. You should probably, therefore, increase your practice on Logic Games and Reading Comp and decrease your practice on Logical Reasoning.
Theoretically, you'd spend about a third of your study time on each section type, but the people who see the most improvement are those who are able to figure out their strengths and weaknesses and zero in on the areas with the most room for improvement. So, if you've got a lot of room to improve in Logical Reasoning, you might still give it more attention than the other sections, even though there's now just one Logical Reasoning section on the exam.
You will, however, want to simulate as many LSAT-Flex practice exams as possible. LSATMax Online now includes an LSAT-Flex simulator that allows you to take up to 90 real LSATs in LSAT-Flex mode and receive detailed score reports, including a scaled score of 120-180.
A Few More Things
Did you know that if you were registered for the March or April LSAT, you can restore a canceled score from an earlier exam? LSAC recently offered this accommodation to students who are in danger of having to wait another year to apply to law school because of the cancelations. To take LSAC up on their offer, call the Candidate Services team at (215) 968-1001 or email LSACinfo@LSAC.org.
The window to enroll in the June 2022 exam, which is now an LSAT-Flex, has passed. LSAC has still not revealed when they will decide whether the July exam will be administered at home or in-person, and it's possible it could be a hybrid. Who knows?
Finally, an informal survey conducted in mid-March found that 60% of law schools that responded to the survey were planning to extend application deadlines either for all applicants or on a case-by-case basis. Check with the schools you're interested in to see if the application deadline has been extended and what is the latest LSAT they'll accept for students starting this fall.
-----------
And that's it! Keep checking this space for more information on the LSAT-Flex. You can also check our new podcast, The Legal Level, as we'll be dropping pods with updates as they roll in.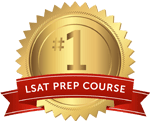 Get the #1-Rated LSAT Prep for free.
Try Risk Free
✓ No card required
✓ 1 minute setup