University of Houston Law School Overview
The University of Houston Law Center (UHLC) is a vibrant, top-tier law school. It combines excellence, diversity, and a great location in America's fourth-largest city, and it is home to one of the world's biggest legal markets. The University of Houston Law School sits off of Interstate 45, just south of downtown Houston.
UHLC was established in 1947 and is fully accredited by the American Bar Association. It is also a member of the Association of American Law Schools. The legal field recognizes the University of Houston Law Center for excellence in Intellectual Property Law, Health Law, and Part-Time programs. It consistently ranks in the Top 10 by the U.S. News and World Report, which offers one of the most respected college ranking lists in the nation.
The University of Houston Law Center offers two degrees: a Doctor of Jurisprudence (J.D.) and Master of Laws (LL.M.). World-class faculty spearhead these courses, assisted by a sizable and experienced group of professors, who take up-to-date approaches to their training and integrate practical skills to fortify the legal theory.
UHLC offers a broad course selection that explores the law and provides a focused study of many different types of law degrees. It is one of the eight public law schools in the U.S. that offers multiple "TOP 10" programs, which adds depth to their curriculum. They also provide seven combined and concurrent degree programs.
Overall, this university is not your average law school, but an authoritative center of academic activity with more than 11 centers and institutes that fuel its educational mission and national reputation. It operates a variety of legal centers and institutes, including the Institute for Intellectual Property and Information Law, the Center for Consumer Law and the Environment, Energy, and Natural Resource Center.
Students also get pro-active legal experience through the school's clinics, which provide training in criminal defense, immigration law, and more. The Law Center's Library includes over 435,000 volumes and meets legal information needs with an extensive collection of traditional and electronic resources. The best part about this law school is that its tuition and fees compare well with other law schools in the state and throughout the nation.
Some noteworthy alumni include:
Fortunato Benavides, a judge on the U.S. Court of Appeals for the Fifth Circuit
Anne Clutterbuck, a lawyer and politician
Jeff Brown, a justice of the Texas Supreme Court
Marcia A. Crone, a judge for the United States District Court for the Eastern District of Texas
Nandita Berry, a former secretary of state of Texas and Houston lawyer
Royce West, a state senator
University of Houston Law School Rankings
Prospective students need to consider many things when looking for a law school, and one of the most critical factors is ranking. A law school's ranking affects your internship, alumni and professional networks, post-grad job prospects, and more. Furthermore, rankings give you a sense of what attending the school will be like and what opportunities will be accorded to you after you graduate.
Various studies show that most prospective employers, especially top-tier law firms, consider the ranking of the law school applicants graduated from when evaluating their qualifications. With this in mind, you should enroll in an institution with a relatively high ranking. Most law schools get ranked according to their performance across a set of widely accepted indicators of schools.
The University of Houston Law Center ranks 56th in Best Law Schools in the U.S., 3rd in the U.H. Health Law and Policy and 12 nationally in part-time law by the U.S. News and World Report 2020. Based on the percentage of its graduates employed by the top 250 law firms in the nation, the law school also ranks 29th in the National Law Journal.
University of Houston Law School Admissions
What Is the University of Houston Law School Acceptance Rate?
The higher a law school ranks, the lower its acceptance rate, making it harder to secure an admission. A good example: Ivy League schools like Yale and Harvard, which have an acceptance rate of less than 6%. However, a law school's ranking is not the only factor determining how difficult it is for applicants to get into the program.
Other factors include the type of academic programs on offer, the number of students that apply each year, and the admission requirements. Another critical factor that people tend to overlook is the school's prestige. Gaining admission into attractive or sought-after schools is always going to be an uphill task.
For the longest time, the University of Houston Law Center has been regarded as a competitive law school, meaning that getting in is tough, but not impossible, as long as you meet all the admission requirements. The average acceptance rate for law schools in the U.S. is at about 45%. In 2018, UHLC received a total of 2596 completed applications. Out of these applicants, only 858 received offers, equivalent to a 33% Acceptance Rate.
To improve your chances of getting into UHLC, you need to ensure your undergraduate LSAT and GPA score meet the school's requirements. In 2021, the average undergraduate GPA for acceptance into Yale and Harvard was 3.93 and 3.86, respectively. By contrast, UHLC wasn't that steep, as its accepted candidates held a 3.54 GPA in college. In the same year, the average LSAT score for scholars applying to UHLC was 159. Yale and Harvard required higher median scores of 173.
Additional statistics for the UHLC law's admission class of 2023 are available in the table below.
| | | | |
| --- | --- | --- | --- |
| | Applications | Offers | Matriculated |
| Class of 2023 | 2363 | 905 (38.30%) | 215 (9.1%) |
| | 25% | Median | 75% |
| GPA | 3.29 | 3.54 | 3.71 |
| LSAT | 155 | 159 | 161 |
The University of Houston Law Center LSAT Percentiles
| | |
| --- | --- |
| 75th percentile | 161 |
| 50th percentile | 159 |
| 25th percentile | 155 |
2023 Entering Class Profile
| | |
| --- | --- |
| Number of Students | 731 |
| LSAT Score | 156 |
| Undergraduate GPA | 3.54 |
| % Women | 47.10% |
| % Students of Color | 5.7% |
What Is the Tuition for the University of Houston Law Center?
| | | |
| --- | --- | --- |
| | In-State Resident | Non-Resident |
| Full-Time | $29,784 | $44,044 |
| Part-Time | N/A | N/A |
What Are the Living Expenses at the University of Houston Law Center?
| | |
| --- | --- |
| On-Campus | $16,388 |
| Off-Campus | $19,460 |
What Are the Housing Options at the University of Houston Law Center?
| | |
| --- | --- |
| On-Campus | Yes |
| Off-Campus | Yes |
Bar Passage Rates at the University of Houston Law Center
| | |
| --- | --- |
| Reporting | 98.3% |
| First Time Takers | 233 |
| UHLC Average | 86.0% |
| Texas Average | 77.4% |
| National Average | 79.64% |
Application Deadlines
When will the University of Houston Law Center application materials be available?
Like most law schools in the United States, the application materials will become available between the end of August and October on the UHLC website.
When does the University of Houston Law Center begin accepting applications?
The UHLC starts accepting applications for admission beginning October 1.
How are applications to the University of Houston Law Center submitted?
The University of Houston Law Center accepts applicants on a rolling basis through LSAC. The Office of Admissions only considers an application upon receipt of all required documentation.
Does the University of Houston Law Center have an "early admission" or an "early decision" process?
Yes. Interested students can apply for early admission before November 1.
How much is the application fee and when is the deadline?
The University of Houston Law Center does not charge any application fee at the moment. The regular decision deadline is May 15 for the part-time program and March 15 for the full-time program. It is to your advantage to submit your application as early as possible.
Application Fee
N/A
Early Decision Deadline
November 1st
Regular Decision Deadline
May 15th (part time)

March 15th (full time)
Does the University of Houston Law Center grant interviews?
No. The University of Houston Law Center does not grant interviews with members of the Admissions Committee. If applicants (or prospective applicants) have concerns to bring to the attention of the Admissions Office, they should address those concerns in a written addendum to their application.
Employment After University of Houston Law Center Law School
| | |
| --- | --- |
| Median Salary Private Sector | $90,000 |
| Median Salary Public Sector | $60,210 |
Since opening its doors over 60 years ago, UHLC has nurtured many state and federal judges, including the first female Texas Supreme Court Justice, Ruby Kless Sondock. According to the university's 2013 ABA-required disclosures, out of all 2013 graduates, 63.2% of them received full-time, long-term employment within nine months.
Statistics from the class of (2021) indicate that 90% of UHCL graduates secure long-term employment within the first ten months after graduation. A vast number of these students find jobs that require a law license or a Juris Doctor Degree.
Over 50% of the graduates prefer a career with small law firms employing fewer than ten attorneys. Other graduates opt for jobs in the business sector, reflecting their diverse skillset and commitment to various career paths.
Their career development department provides upper-division scholars ample opportunities, including externships with government agencies and non-profit organizations, as well as judicial internships with federal appellate, district courts, state appellate, and trial courts.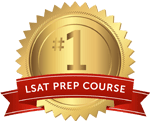 Get the #1-Rated LSAT Prep for free.
Try Risk Free
✓ No card required
✓ 1 minute setup