University of Colorado Law School Overview
The University of Colorado Law School is an ABA-accredited public law school in Boulder, Colorado. The institution was founded in 1892 and has an impressive track record for academic excellence. Colorado Law's location at the base of the Rocky Mountains makes it one of the most scenic universities in the country.
The school's attractive surroundings create a conducive yet fun learning environment. Plus, the school upholds a zero-tolerance policy when it comes to discrimination, regardless of a student's race, age, sex, disability, religion, or color.
Even though Colorado Law's tuition costs less than similarly ranked institutions, the school offers students various scholarships, fellowships, loans, and other financial aids. It's one of the reasons National Jurist ranked it the Best Value Law School of 2018.
The school offers full-time Juris Doctor (JD) and Master of Laws (LLM) programs. You can apply for the regular JD program, which lasts for three years, or opt for the accelerated 2.5-year JD program.
The school also offers dual-degree programs for getting a JD and another degree within three years. Some of the school's popular dual-degree programs are:
JD and MBA (Master of Business Administration)
JD and ENVS (Master in Environmental Studies)
JD and MS (Master of Science in Technology, Cybersecurity, and Policy)
JD and MD (Doctor of Medicine)
JD and MPA (Master of Public Administration)
JD and MURP (Master of Urban and Regional Planning)
The University of Colorado Law School has been ranked among the top 50 law schools in the US for several years running. The school maintains its standing by providing students with an eminently comprehensive legal education. Its well-developed curriculum covers everything from law fundamentals and policy analysis to legal reasoning and theoretical inquiry.
Colorado Law's Environmental Law course ranks #8 in the US. Other nationally recognized courses the school offers include:
Juvenile and Family Law
Public Service Law
Business/Corporate Law
Constitutional Law
Contracts/Commercial Law
Criminal Law
Dispute Resolution
Entrepreneurial and Business Law
To ensure each student has the best learning experience, the school maintains a 6.4:1 student-to-faculty ratio. Keeping classes small gives students ample opportunities to liaise one-on-one with professors and get all the guidance they need.
Students also have access to exclusive resources at the school's William A. Wise Law Library. It contains a vast selection of legal texts, including hundreds of federal government materials.
Aside from scholastic knowledge, Colorado Law's curriculum provides students with real-world experience and professional skills. The school accomplishes this through:
Pro bono public service programs
Specialized clinics
Externships
Appellate and trial court competitions
Notable University of Colorado Law School alumni include:
Penfield Tate II, first African-American Mayor of Boulder, Colorado, graduated in 1968
Wiley Blount Rutledge, United States Supreme Court Justice, graduated in 1922
Bill Ritter, former Governor of Colorado, graduated in 1981
William Neighbors, former Colorado Supreme Court Justice, graduated in 1965
University of Colorado Law School Rankings
Organizations use various factors to determine a law school's quality and ranking. Commonly used factors include:
GPA and LSAT Requirements: Top schools typically require a higher LSAT score and GPA from applicants.
Acceptance Rates: Higher-quality schools usually have lower acceptance rates. That's because they receive more applicants than they can take, leading to more rejected than accepted candidates.
Student-to-faculty Ratio: Good schools have classes with fewer students per faculty member, thus creating an environment more conducive to learning.
Bar Passage Rates: Top schools provide all the training their students need to pass the bar exam on the first try.
Employment Rates: Students from highly ranked schools get more job opportunities with better pay.
After considering these factors, the 2021 US News & World Report ranked the University of Colorado Law School the 46th best law school in the US. PublicLegal's 2020 Raw Data Law School Rankings places the school at #36.
While these numbers are not top ten, Colorado Law still has competitive bar passage and employment rates, an excellent student-to-faculty ratio, and reputable education facilities.
University of Colorado Law School Admissions
What is the University of Colorado Law School's Acceptance Rate?
Colorado Law has a reasonable acceptance rate of 47%, meaning getting in is averagely competitive. The school determines which students to accept by weighing their GPAs and LSAT scores. The minimum GPA to get into Colorado law is 3.28, while the minimum LSAT score is 157.
Because the school receives over two thousand applications each session and extends offers to about half of those, scoring the minimum may be inadequate. Increase your chances of receiving an offer by having a higher LSAT and GPA.
If your GPA is low, you can still get an admission offer if your LSAT is on the high side. That's because most law schools attach more weight to LSAT scores. You can further increase your admission chances by supporting your application with a compelling personal statement and letters of reference from noteworthy recommenders.
In short, the more applicants there are, the more you need to distinguish yourself with your LSAT, GPA, and supporting application materials. Otherwise, you may not get an admission offer.
The below table provides a clearer picture of Colorado Law's acceptance rate.
| | | | |
| --- | --- | --- | --- |
| | Applications | Offers | Matriculated |
| Class of 2023 | 2384 | 1103 (46.27%) | 204 (8.6%) |
| | 25% | Median | 75% |
| GPA | 3.28 | 3.60 | 3.77 |
| LSAT | 157 | 161 | 163 |
| | | | |
| --- | --- | --- | --- |
| | Applications | Offers | Matriculated |
| Class of 2019 | 3187 | 1107 (34.7%) | 156 (4.9%) |
| | 25% | Median | 75% |
| GPA | 3.36 | 3.61 | 3.81 |
| LSAT | 157 | 163 | 165 |
University of Colorado Law School LSAT Percentiles
| | |
| --- | --- |
| 75th percentile | 163 |
| 50th percentile | 161 |
| 25th percentile | 157 |
Promotional Opportunity: "Want to get into the University of Colorado Law School? Sign up for LSATMax"
2023 Entering Class Profile
| | |
| --- | --- |
| Number of Students | 555 |
| LSAT Score | 161 |
| Undergraduate GPA | 3.6 |
| % Women | 46.7% |
| % Students of Color | 2.9 |
What is the Tuition for the University of Colorado Law School?
| | | |
| --- | --- | --- |
| | In-State Resident | Non-Resident |
| Full-time | $31,864 | $38,650 |
| Part Time | N/A | N/A |
What are the Living Expenses at the University of Colorado Law School?
| | |
| --- | --- |
| On-campus | $20,302 |
| Off-campus | $19,024 |
What are the Housing Options at the University of Colorado Law School?
| | |
| --- | --- |
| On-campus | Yes |
| Off-campus | Yes |
BAR Passage Rates at the University of Colorado Law School
| | |
| --- | --- |
| Reporting | 90.5% |
| First-time Takers | 157 |
| University of Colorado Law School Average | 82.4% |
| Colorado Average | 78.4% |
| National Average | 79.64% |
Application Deadlines
What Materials do I Need When Applying to the University of Colorado Law School?
Have your application materials ready before Colorado Law begins accepting applications. The materials you need are:
Résumé
LSAT score
Undergraduate and graduate transcripts
Two letters of recommendation
Personal statement
More details can be found on the University of Colorado Law website. You can submit materials as soon as the school begins accepting applications.
When does the University of Colorado Law School Begin Accepting Applications?
The University of Colorado Law School begins accepting applications in early October. The school admits students on a rolling basis until the application closes.
How are Applications to the University of Colorado Law School Submitted?
You will submit application materials and pay fees via the Law School Admission Council (LSAC) Credential Assembly Service (CAS).
Does the University of Colorado Law School Have an "Early Admission" or "Early Decision" Process?
There is no early admission process. Colorado Law processes submissions until the class is full or the application deadline passes.
How Much is the Application Fee and When is the Deadline?
The application fee is $65, and the deadline for applicants is May 1.
| | |
| --- | --- |
| Application Fee | $65 |
| Early Decision Deadline | N/A |
| Regular Decision Deadline | 03/15 |
Does the University of Colorado Law School Grant Interviews?
The University of Colorado Law School grants interviews to applicants it wishes to accept. The interview is part of the admission process and at the sole discretion of the admissions committee.
Employment After the University of Colorado Law School
| | |
| --- | --- |
| 2020 Median Salary – Private Sector | $90,000 |
| 2020 Median Salary – Public Sector | $55,000 |
Attending a well-ranked law school increases your chances of finding desirable employment soon after graduation. Colorado Law alumni tend to get jobs quickly after graduating. According to records, 90.5% of the school's class of 2021 had jobs within nine months of graduating. By the twelfth month, 94% of the class had private or public sector jobs, while 1% pursued an additional degree.
Only 40% of 2021 graduates pursued careers in law firms, while 12% went into business and 18% became government employees. A total of 11% pursued a career in public interest and 3% went into academia. Interestingly for a relatively small state, 82% of the graduates remained in Colorado to build careers.
Aside from getting jobs soon after graduating, Colorado Law graduates get good-paying jobs. PublicLegal's Law School Rankings by Median Salary rank the school 50th out of 200. That said, graduates who enter the private sector tend to earn more.
According to 2020 statistics, the median salary for those in the private sector is $90,000, which is a significant improvement over 2017's $80,000. Those in the public sector earn significantly less with a median salary of $55,000 in 2020, a slight rise from 2017's $50,000.
And so, while the University of Colorado Law School may not be a top-ten law school, its graduates have solid employment prospects.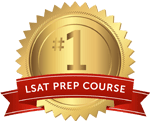 Get the #1-Rated LSAT Prep for free.
Try Risk Free
✓ No card required
✓ 1 minute setup