Learn what it takes to get into UCLA Law School.
See Acceptance Rates, Average LSAT Scores, GPA & More
Law School Overview
UCLA Law School is one of the University of California's 12 professional schools. Since its inception in 1949, the school has made a name for itself as a leading U.S. law school that creates tomorrow's legal professionals and leaders through first-class education.
It is considered among the top law schools in the United States and is one of the youngest. UCLA Law School has American Bar Association (ABA) accreditation and is a member of the Association of American Law Schools (AALS).
In the 1970s, UCLA Law broke a new barrier by being the first law school to initiate clinical education. The program made it possible for people who couldn't afford legal representation to get direct legal services from law school students under expert supervision.
The program is still ongoing to date, with several clinics providing legal assistance to companies, military veterans, criminal defendants, communities, immigrant families, and more.
Students take advantage of the robust experiential program to learn from real-life, multi-faceted legal situations. The experience helps them gain firsthand knowledge regarding how the criminal, financial, and real estate systems work in the real world.
The curriculum is challenging, but support and collaboration from an active alumni community and committed faculty make things easier.
Currently, the school's law faculty has more than 100 members. The expertise of these members spans all major legal disciplines, designating the school as one of the United States? most diverse law schools. The school's professors are among the most influential scholars in the nation in fields like constitutional law, evidence, immigration, corporate law, critical race theory, and more.
As part of its commitment to diversity, UCLA is the only law school in the United States that offers a program that examines legal issues related to race and justice. There is also the UCLA Critical Race Studies program and Public Interest Law Program, which are leaders in the field.
Several UCLA graduates that studied these fields have grown to be social justice leaders that provide legal assistance to members of underrepresented communities.
In 2019, U.S. News & World Report ranked UCLA Law eighth in Tax Law and fourth in Environmental Law. Also, UCLA's Masters of Law program (LL.M.) is popular among international students that intend to pass the California Bar Exam on their first try.
Presently, UCLA's law alumni consist of more than 17,000 legal professionals working in the States and beyond. Many of these alumni have served on U.S. courts. In fact, there have been more judges from UCLA than any other law school on the U.S. Court of Appeals for the Ninth Circuit.
There are also UCLA alumni who have gone on to groundbreaking work in Hollywood, such as:
Thomas Bliss ? Movie producer with more than 30 films under his belt, including Air Force One.
Jeff Cohen ? Child actor in The Goonies (1985) and present-day entertainment lawyer.
Blye Pagon Faust ? Academy Award-winning film producer.
Robert Fitzpatrick ? President of Allied Artists International and entertainment attorney.
Stacey Snider ? Former co-chair of Universal, 20th Century Fox, and DreamWorks.
The prestigious University of California-Los Angeles campus houses the UCLA School of Law in Westwood, Los Angeles. It is on the foothills of the Santa Monica Mountains (just five miles from the Pacific Ocean). UCLA has one of the most scenic campuses in the United States and is worth touring during a campus visit.
UCLA Law School Rankings
Knowing a law school's ranking before applying for admission is crucial because it lets you know your chances of getting in. School rankings also give you a clear idea of a school's quality (education, infrastructure, and more) as well as job prospects after graduation.
Many prospective employers, especially top law firms, consider the ranking of the law school an applicant graduated from when evaluating his or her qualifications.
Several organizations release law school rankings every year. Each uses different factors to determine which school should rank where. For many years, UCLA has managed to rank in the top 20 law schools of various independent organizations.
U.S. News & World Report has placed UCLA Law in the top 20 U.S. law schools since 1987. In 2022, the U.S. News & World Report placed UCLA 14th among U.S. law schools. While Vault Top 25 ranked UCLA as 16th.
UCLA Law School Admissions
What Is the UCLA Law School Acceptance Rate?
The higher the ranking of a law school, the harder it usually is to get in. Law schools like Yale and Stanford have a current acceptance rate of less than 12 percent.
But it's not just the ranking of a school that determines how difficult it will be for an applicant to get in. The type of academic programs the school provides, the number of students that apply in a year, and the admission requirements all affect admission rates.
Another factor that many fail to take into consideration is the prestige of the school. That is, the more attractive and sought-after a school is, the harder it typically is to receive admission.
Over the years, UCLA has been a moderately competitive law school, meaning getting in is tough but still possible as long as you meet the requirements. That said, the average acceptance rate for law schools in the United States is around 45 percent. Still, UCLA sets a higher standard by accepting only applicants that meet its requirements and prove that they are UCLA material.
Since 2010, UCLA Law's acceptance rate has danced between 20 and 30 percent. In 2011, the school's acceptance rate stood at 20 percent. In 2022, the rate is 15.43 percent, UCLA School of Law is quite competitive.
It's important to take note of a law school's annual variations in acceptance rate because such differences are not always from factors that are under the school or student's control. At times, a factor is external.
For instance, UCLA and every other law school have a limited number of slots each year for admissions. When the number of applicants exceeds the admission slots, it can lead to a perceived drop in acceptance rates as the school rejects far more students than it accepts.
Consequently, fewer applicants than there are available slots cause acceptance rates to rise.
In 2022, out of the 7,976 applications that UCLA Law received, only 1,562 received offers. To improve your chances of getting into UCLA Law, you need to ensure that your Undergraduate GPA and LSAT score meet the school's minimum requirements. Both are critical metrics that most law schools use to determine an applicant's ability and worthiness for admission.
In 2022, the average undergraduate GPA for accepted Harvard and Yale candidates was 3.86 and 3.93, respectively. UCLA's wasn't as steep at a 3.74 GPA.
Even if your GPA is below par, there's still a chance of getting into UCLA if you can craft a very distinctive application letter and can score well on the LSAT.
The average 2022 LSAT score for students applying to UCLA Law was 166. Harvard and Yale required higher average scores ? 173.
Further statistics for the class of 2023 UCLA Law's admissions are available in the table below:
| | | | |
| --- | --- | --- | --- |
| | Applications | Offers | Matriculated |
| Class of 2023 | 5,254 | 1,562 (29.73%) | 293 (5.6%) |
| | 25% | Median | 75% |
| GPA | 3.51 | 3.74 | 3.86 |
| LSAT | 162 | 166 | 169 |
UCLA Law School LSAT Percentiles
| | |
| --- | --- |
| 75th percentile | 169 |
| 50th percentile | 166 |
| 25th percentile | 162 |
2023 Entering Class Profile
| | |
| --- | --- |
| Number of Students | 974 |
| LSAT Score | 166 |
| Undergraduate GPA | 3.74 |
| % Women | 50.50% |
| % Students of Color | 3.0% |
| % Enrolled Directly After College | |
What Is The Tuition For UCLALaw School?
| | | |
| --- | --- | --- |
| | In-State Resident | Non-Resident |
| Full Time | $45,284 | $51,776 |
| Part-Time | N/A | N/A |
What Are the Living Expenses at UCLA Law School
| | |
| --- | --- |
| On-Campus | $26,368 |
| Off-Campus | $26,368 |
What Are The Housing Options At UCLA Law School
| | |
| --- | --- |
| On-Campus | Yes |
| Off-Campus | Yes |
BAR Passage Rates At UCLA Law School
| | |
| --- | --- |
| Reporting | 92.7% |
| First Time Takers | 328 |
| UCLA Average | 81.9% |
| California Average | 66.4% |
| National Average | N/A |
Application Deadlines
When will the UCLA application materials available?
You can get all the UCLA application materials you need from the school's website. The materials are available at all times. Learn more about available application materials here.
When does UCLA begin accepting applications?
UCLA Law is currently accepting applications for Fall 2022. All application submissions must be in before February 1, 2022.
How are applications to UCLA submitted?
UCLA accepts admission applications via the LSAC online application service. The proper application process depends on what type of applicant you are. Visit here for more information.
Does UCLA have an ?early admission? or an ?early decision? process?
Yes, it does ? namely, the Binding Early Decision Program and the full-tuition UCLA Law Distinguished Scholars Program.
Successful ?early decision? applicants must attend UCLA Law and withdraw their applications to other law schools. They must also not apply to other law schools and must submit their seat deposit and Statement of Intent before the specified deadline.
How much is the application fee and when is the deadline?
| | |
| --- | --- |
| Application Fee | $75 |
| Early Decision Deadline | 12/1/2021 |
| Regular Decision Deadline | 12/31 |
Does UCLA grant interviews?
Interviews are not part of the UCLA School of Law admissions process. But in certain unusual scenarios, the school's Admissions Committee may call an applicant for an interview.
Employment After UCLA Law School
| | |
| --- | --- |
| Median Salary Private Sector | $135,000 |
| Median Salary Public Sector | $60,000 |
As one of the United States? most prestigious law schools, UCLA Law has a track record of putting out graduates that go on to become success stories, within and outside the legal field. Several UCLA Law alumni are judges, successful lawyers in law firms, entrepreneurs, and politicians.
For a clearer picture, here is Employment Data for UCLA's Class of 2021:
Employment Status ? Ninety-three percent of alumni found employment within a year of graduating, while one percent went on to pursue an additional degree.
Location ? About 85 percent of graduates found work in California. The next most popular work destination was New York, while the rest relocated to the District of Columbia or abroad.
Job Sector ? Most UCLA law school graduates work in the private sector, with more than 60 percent of them in law firms. Eight percent went into business and another eight percent for the government, while the remainder took up public interest and academic work.
Salary ? The highest-earning UCLA Law graduates are those in law firms, followed by those in business, then those in the public sector. The salary range is between $51,000 and $184,000.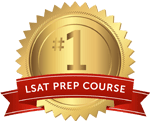 Get the #1-Rated LSAT Prep for free.
Try Risk Free
✓ No card required
✓ 1 minute setup