Learn what it takes to get into UMN Law School.
See Acceptance Rates, Average LSAT Scores, GPA & More
Law School Overview
Founded in 1888, the University of Minnesota (UMN) Law School rates as one of the leading public law schools in the United States. The reputation of the school comes from its commitment to providing its students with the tools to handle not just contemporary legal issues, but also social, business, and economic issues.
UMN delivers its innovative law school curriculum through clinical and experiential learning processes that present students with a distinct, hands-on experience of real-world legal practice.
The school's teaching staff consists of notable and forward-thinking scholars in the field of international law, human rights law, business law, criminal justice, science and technology law, and more. UMN also has an active alumni community that assists students through mentoring programs and employment opportunities.
UMN is an American Bar Association (ABA) accredited school and a member of the Association of American Law Schools (AALS). Students can graduate with a J.D. (Juris Doctor) degree and sit for the bar exam.
Students can also participate in the J.D. program as a joint or dual program with other UMN graduate and professional programs. Those with interests in multiple fields of study can take advantage of the arrangement to pursue two degrees at once, saving money and time.
Aside from the J.D. degree, other law degrees that students can get from UMN include a Master of Science in Patent Law (M.S.P.L.), a Master of Laws (LL.M.), or a Juridical Science Doctorate (S.J.D.).
The average bar exam passage rate for the University of Minnesota for the past five years is above 90 percent, one of the highest in the United States. Alumni work in various organizations in all the states of the U.S. and more than 70 countries across the globe.
When it comes to law journals, UMN is once again highly ranked. The law journal rankings, published by Washington and Lee University School of Law, places the Minnesota Law Review ninth among all published law reviews.
The school's Law and Inequality journal have had the highest family law journal ranking for four consecutive years. Its Minnesota Journal of Law, Science & Technology (MJLST) has enjoyed similar rankings among energy law journals for eight straight years.
UMN has also achieved rankings for its journals in health law, environmental law, land use, intellectual property, employment law, constitutional law, and more.
UMN's alumni consist of former U.S. Vice President Walter Mondale, Minnesota Supreme Court justices, CEOs of multi-nationals, U.S. Congress representatives, leaders of major non-profit organizations, and U.S. ambassadors.
With its location in Minneapolis/St. Paul, students attending UMN can get accommodation in vibrant neighborhoods at affordable prices. Most of the surrounding communities are habitable metropolitan areas with a diverse and literate population.
There are several nearby federal and state courts and Fortune 500 companies. The state capital is also close, making studying at the University of Minnesota ideal for students who want to experience the legal and business world first-hand before graduating.
University of Minnesota Law School Rankings
The ranking of a law school is an essential source of information. The best law schools typically enjoy the highest rankings, such as schools like Yale and Harvard, which have been in the top three for years.
Different organizations use different factors to determine which schools deserve to be ranked the highest. Some focus on the quality of education the school provides and the job prospects for students after graduation. Other organizations focus on a school's acceptance rate, prestige, and the cost of education.
When considering a law school graduate for employment, top law firms and other prospective employers tend to make a decision based on the caliber of the law school the candidate graduated from. Students from the highest-ranking law schools typically have an easier time getting high-paying jobs.
For many years, the University of Minnesota Law School's ranking from various independent organizations has stayed in the top 25 among U.S. law schools.
According to the 2020 U.S. News & World Report ranking, UMN is the 20th best law school in the United States. On the other hand, Public Legal ranks UMN as 24th in its 2020 law school rankings.
Minnesota Law School Admissions
What Is the Minnesota Law School Acceptance Rate?
Aside from being a useful indicator of the quality of a school, law school rankings are also helpful in determining how hard it is to get into a school. The higher a law school's ranking is, the harder it typically is to gain admission.
Most law schools decide which applicants to give admission based on two primary factors — the applicant's undergraduate GPA and LSAT scores. Schools want candidates with scores that at least meet their minimum requirements.
Top-tier schools like Harvard and Yale are more interested in candidates with GPAs that are above 3.86 and 3.93, respectively. UMN accepts applicants with an average GPA of 3.79.
Even if your GPA is below the accepted average, you can still make it in if your LSAT score is high, and your application letter is convincing enough. The average LSAT score that UMN accepts is 164.
Experts consider Minnesota Law School a marginally competitive institution. While the average acceptance rate for U.S. law schools is around 45 percent, UMN is a bit tougher, depending on the year of your application.
Acceptance rates at UMN Law have shifted between 30 and 44 percent for years. In 2018, the school's acceptance rate was 35 percent. As of 2021, it was at 44.44 percent, a sharp spike from the previous year. Annual variations like these are caused by internal factors as much as by external factors.
For instance, acceptance rates are out of UMN Law's hands if a high number of applicants, beyond what the school can accommodate, apply for admission. The resulting high number of rejections will lead to a low acceptance rate. But if the number of total applicants is close or equal to the school's capacity, it will lead to a high acceptance rate.
In 2021, out of 1,978 applicants, UMN Law made offers to 879.
More admission statistics for UMN Law is available in the below tables:
University of Minnesota Law School Law School LSAT Percentiles
| | | | |
| --- | --- | --- | --- |
| | Applications | Offers | Matriculated |
| Class of 2023 | 1,978 | 879 (44.44%) | 174 (8.8%) |
| | 25% | Median | 75% |
| GPA | 3.48 | 3.79 | 3.9 |
| LSAT | 158 | 164 | 166 |
| | |
| --- | --- |
| 75th percentile | 166 |
| 50th percentile | 164 |
| 25th percentile | 158 |
Promotional Opportunity: "Want to get into the University of Minnesota Law School? Sign up for LSATMax"
2023 Entering Class Profile
| | |
| --- | --- |
| Number of Students | 641 |
| LSAT Score | 164 |
| Undergraduate GPA | 3.79 |
| % Women | 54% |
| % Students of Color | 25% |
| % Enrolled Directly After College | |
What is the tuition for the University of Minnesota Law School?
| | | |
| --- | --- | --- |
| | In-State Resident | Non-Resident |
| Full Time | $42,231 | $50,373 |
| Part-Time | | |
What are the living expenses at the University of Minnesota Law School?
| | |
| --- | --- |
| On-Campus | $16,166 |
| Off-Campus | $16,166 |
What are the housing options at the University of Minnesota Law School?
| | |
| --- | --- |
| On-Campus | Yes |
| Off-Campus | Yes |
Bar Passage Rates at the University of Minnesota Law School Law School
| | |
| --- | --- |
| Reporting | 84.2% |
| First Time Takers | 247 |
| University of Minnesota Law School Average | 84.6% |
| Minnesota Average | 81.4% |
| National Average | |
Application Deadlines
When is university of Minnesota Law School application materials available?
Minnesota Law application materials are available at all times on the school's website. You can view the application materials and more here.
When does the University of Minnesota Law School begin accepting applications?
You can apply for the law program online. The school begins accepting applications by September 1 and stops on June 1.
How are applications to the University of Minnesota Law School submitted?
You can submit all applications online via the Law School Admissions Council (LSAC) website.
Does the University of Minnesota Law School have an "early admission" or an "early decision" process?
Yes, it does. The Early Admission application process and requirements are similar to that of the regular admission process. The deadline for the Early Decision application is December 31, 2021, and applicants will receive a response by January 15.
How much is the application fee and when is the deadline?
| | |
| --- | --- |
| Application Fee | $75 |
| Early Decision Deadline | 11/1/15 |
| Regular Decision Deadline | 07/15 |
Does the University of Minnesota Law School grant interviews?
No, it does not. An interview isn't part of the admission process, and contacting an admissions officer won't influence your chances of admission.
Employment after the University of Minnesota Law School Law School
| | |
| --- | --- |
| Median Salary Private Sector | $105,000 |
| Median Salary Public Sector | $55,744 |
As a leading law school, UMN Law has put out several graduates that have gone on to accomplish great things. Many of the alumni from the school have found prestige and fortune within and outside the legal field.
Below is Employment Data for Minnesota Law School's Class of 2018:
Employment Status — Within nine months of graduation, 84.2 percent of the graduates had gainful employment.
Location — About 65 percent of 2018 UMN graduates found work in Minnesota while six percent found work in California. Another four percent located work in the District of Columbia. A significant number also received employment in Texas, New York, Illinois, and abroad.
Job Sector — Most UMN law school graduates are in the private sector. Forty-four percent work in law firms and 10 percent are in the business sector. Fourteen percent work in the public sector, eight percent found public interest work, and one percent joined academia.
Salary — Highest-paid UMN Law graduates work in the private sector. The median starting salary in the private sector is $105,000, while the public sector median salary is $55,744. Overall, the salary range of UMN alumni is between $40,000 and $180,000.
Promotional material
Links to similar law schools (group by acceptance rate)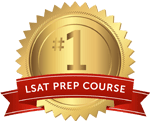 Get the #1-Rated LSAT Prep for free.
Try Risk Free
✓ No card required
✓ 1 minute setup