The rivalry between BYU and Utah has existed for more than a century. The two schools have fought it out on the gridiron since 1896, in a battle that pundits call "The Holy War." Today, the showdown goes from the playing field to the courtroom.
Brigham Young University (BYU) and the University of Utah (UU) hold the distinctions as the only universities with law schools in the state. Both are nationally ranked, according to U.S. News and World Report, and have valid claims to the "Best in the West" throne. We took the time to evaluate each school and help you determine which one reigns supreme.
We measured the universities on several metrics to make your decision more manageable. We'll look at value, programs, competitiveness, caliber, and history. Read on to learn what you need to know about the BYU and Utah law schools.
1) Brigham Young University
National Ranking1: 37
Bar Passage Rate: 83.3 percent
Cost of Tuition: $13,060 LDS (Ladder Day Saints) member, full-time; $26,120 non-LDS member, full-time
Acceptance Rate: 38.1 percent
LSAT2: 160-166
GPA: 3.51-3.91
The J. Rueben Clark Law School, also known as BYU Law, got its start in 1973. The law buildings are on the east side of the BYU campus, backdropped by Y Mountain. To date, the grounds have been home to more than 5,000 law graduates.
Currently, the BYU law school has more than 500 students and a student-faculty ratio of 18-to-1. The most popular enrollment option is the Juris Doctor program, which requires 90 credit hours to graduate. The first year mandates perquisites, while the subsequent semester only asks that students take Professional Responsibility and Professional Skills Requirement courses.
BYU also offers four joint-degree programs. It includes J.D./Master of Business Administration, J.D./Master of Public Administration, J.D./Master of Accountancy, and J.D./Master of Education. The law school also has a Master of Laws program.
BYU Law has six primary areas of scholarship: religious freedom, criminal justice, entrepreneurship, transactional design, law and social change, or law and corpus linguistics. The programs produce one of the highest placement rates among Article III federal judicial clerkships.
One of the striking features of BYU Law is its value. Full-time LDS students pay only $13,060 per year. Non-LDS students pay $26,120 per year, which is still below the national average for tuition costs.
U.S. News and World Report named BYU one of the best law schools for students being able to pay off their education debt. As of 2017, the average law-school debt is $122,000 per student. BYU Law students leave with only $56,903 in debt and a median starting salary of $104,000.
2) University of Utah
National Ranking: 47
Bar Passage Rate: 86.7 percent
Cost of Tuition: $28,354 in-state, full-time; $37,011 out-of-state, full-time
Acceptance Rate: 43.8 percent
LSAT: 157-161
GPA: 3.32-3.72
S.J. Quinney College of Law opened in 1913, making it the first law school in Utah. Based in Salt Lake City, the buildings overlook the university's football stadium. Utah Law boasts an enrollment of 304 students at a 7.3-to-1 student-faculty ratio, which is the third-lowest rate in the country.
Most Utah law students opt for the Juris Doctor program, which requires 88 semester hours to graduate, and a minimum grade-point average of 2.5. Utah Law also offers several single and dual-degree options, including:
Master of Laws
D./Master of Business Administration
D./Master of Public Administration
D./Master of Public Policy
D./Master of Social Work
D./Master of City and Metropolitan Planning
D./Master of Real Estate Development
Global J.D. Program
Master of Legal Studies
Utah Law has specialization areas that cater to various interests of law students. These programs have helped earn the university a reputation for prestigious internship and clerkship placement. Four graduates have served as clerks to Supreme Court justices, most recently in 2009.
The most well-known specialization at the University of Utah is environmental law. The program focuses on the ways a legal education can shape and change community service, institute sustainable practices, and impact environmental legislation. U.S. News and World Report ranked the program as eighth-best in the country.
Utah law students also can take part in a vast array of clinics. These include the university's elder law clinic, new ventures clinic, and LGBT research and advocacy clinic. There are also externships and clerkships available to students.
Utah Law provides twenty campus organizations through which students can continue exploring their passions. These include the J. Reuben Clark Law Society, Federalist Society, Student Bar Association, and Student Intellectual Property Law Association. The school also actively publishes five legal journals.
Notes:
1 – According to U.S. News and World Report
2 – 25th to 75th percentile
Find LSAT Resources in Utah
LSAT Prep Courses
Getting into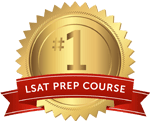 Get the #1-Rated LSAT Prep for free.
Try Risk Free
✓ No card required
✓ 1 minute setup