Choosing a law school is the first step to your career path in the legal field. It sets the stage for professional opportunities via academic groundwork, invaluable networking, and hands-on experience. Picking the best law school for your needs will matriculate you to a career that is compatible with your interests and maximizes your strengths.
One of the most influential factors for choosing a law school is its location. On the one hand, law schools often play an integral role in the community by building connections between students, professors, and citizens. But location can radically shape the cost of tuition.
If you are interested in pursuing a law degree in South Dakota, though, your quest is a relatively simple one. Why? The state has only one law school: the University of South Dakota.
Therefore, if you are determined to receive your advanced education in the Mount Rushmore State, continue reading for more information!
1) University of South Dakota
National Ranking1: 138
Bar Passage Rate: 80 percent
Cost of Tuition: $16,944 in-state, full-time; $34,872 out-of-state, full-time
Acceptance Rate: 64.8 percent
LSAT2: 147-153
GPA: 3.01-3.65
The University of South Dakota School of Law, also known as USD Law, started in 1901. During its 118 years of existence, it has produced numerous U.S. Senators and Representatives, as well as South Dakota Attorney General Jason Ravnsborg. Today, USD has 168 Juris Doctor students and 20 faculty members.
USD Law is one of the smallest law schools in the country. There are only 3,000 total graduates since its inception. The close-knit setting allows the faculty to get to know students by name and assist anyone who is struggling with coursework.
USD Law students also enjoy one of the lowest tuition rates and costs of living. Annual tuition for in-state residents is $16,944, and out-of-state is $34,872. The average student graduates from the program with $55,000 in debt, far below the national average of $122,000.
Additionally, the majority of students receive some form of financial aid. The median Pell Grant is $1,789, which goes to 51 percent of enrollees. And more than 85 percent of students have a full-time job within one year of graduating USD Law.
While the law school offers a variety of specialty tracks, the defining one is the American Indian Law Program. The state incorporates nine Native American tribes, which provides an unparalleled opportunity to study and engage with the practice. Other tracks include:
Business Law
Civil Litigation
Commercial Law
Constitutional Law
Criminal Law and Procedure
Employment Law
Environmental Law
Estate Planning
Indian Law
Real Estate Law
Tax Law
Students also can participate in several academic clubs, ranging from trial teams to moot court. The university also has a Student Bar Association. Other organizations include:
Agricultural Law Society
Black Law Students Organization
China Honorary Ambassadors Law Students Association
Criminal Justice Education Project
Delta Theta Phi
Family Law and Children's Advocacy Group
Federalist Society
Internet and Cyber Law Society
Law Students for Reproductive Justice
Native American Law Student Association
OUTlaws
Public Interest Law Group
Sports and Entertainment Law Group
Thomas More Society
Women in Law
USD Law has contributed to a robust presence in the legal field. In February and July of 2018, 80 percent of its first-time test takers passed the Bar. It exceeded the national average across 12 jurisdictions by 11 percent. What's more, 79 percent of USD Law graduates in that class had a full-time job within a year.
Notes:
1 – According to U.S. News and World Report
2 – 25th to 75th percentile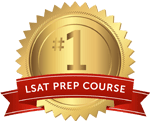 Get the #1-Rated LSAT Prep for free.
Try Risk Free
✓ No card required
✓ 1 minute setup