If you hope to practice law in the US, one step towards accomplishing that goal is to obtain a Juris Doctorate.
A Juris Doctorate or Doctor of Jurisprudence degree, also known as a JD Degree, is a professional degree that prepares students for a professional legal career, and it is the most common educational path to qualify for the bar examination in the US.
A Juris Doctor degree is technically a professional doctorate. But unlike other Ph.D. holders, lawyers don't hold the title of "Doctor." Instead, they can choose to use the title "esquire," which is shortened to "Esq." and is fashioned after the lawyer's name.
In many states, you won't qualify to take the bar exam without first getting your JD. The coursework provides the knowledge needed to pass the bar exam, and you can only get a JD by graduating from an American Bar Association (ABA)-approved law school.
However, not every state in the US requires you to have a JD before you can sit for a bar exam. For instance, in California, instead of getting a JD, you can get a law office study degree. Therefore, it's important to know the educational prerequisites for the bar exam in the specific state you wish to practice in, as each state is different.
If you're interested in the JD degree, below is everything you need to know about getting one.
History of the JD Degree
Before the 1940s, there were many other states besides California that didn't require a JD in order to take the bar exam and get a license to practice law. Instead, most lawyers earned their legal license by apprenticing in a law firm for a given number of years.
This practice made it difficult to ensure a common legal knowledge across all lawyers, and it brought about inequities in legal representation. Many states sought to fix these issues by introducing requirements to raise the standards of legal practice and limit the number of people that could become lawyers. So, during the 1950s, state legislation began mandating that a person must have a law degree before practicing law.
Once this state legislation took effect, aspiring lawyers could earn a Master of Laws degree (LLM). However, it was not until the 1960s that colleges and universities began offering the JD, which became the primary law school degree over time.
JD vs. LLM Degree Programs
Now that we've discussed what a JD is, let's explore whether there are other law degrees you can or should pursue.
While all you need to qualify to take the bar exam is a JD degree, you can go a step further by getting a Master of Laws (LLM) degree. But you don't need an LLM to practice law. People who go for an LLM do it either for academic purposes — if they aren't ready for the bar exam — or have no intention of taking it.
An LLM is a specialized degree that lawyers get after they've earned their JD. By earning your LLM, you can improve your knowledge of law specialties. Unlike a full-time JD program, which typically takes three years, you can complete a full-time LLM program in a year and specialize in areas like environmental, international, and corporate law.
You can get both a JD and LLM degree in an accredited law school. A JD degree proves that you've been trained to represent and advise clients, that you know how the legal system works, and that you understand other aspects of legal practice. It also demonstrates that you're qualified to take the bar exam.
What Can You Do with a JD Degree?
For most people, the primary purpose of going to law school and getting a JD is to qualify for the bar exam in order to practice law. However, not all JD recipients take this route. Let's take a look at several different careers that require a JD degree.
Lawyer
After you get a JD, you can sit for the bar exam in any state to become an attorney and thus be licensed to practice law in that state.
As a lawyer who's passed the bar, you can practice any specialty of law you like, from criminal justice and civil litigation to environmental or medical law. You can own your own law office, partner with other lawyers, work with a large law firm, work for the government, or be an in-house lawyer for a company. Practicing lawyers have lots of options when it comes to career opportunities.
The typical lawyer represents clients in court, drafts legal and binding documents, negotiates on behalf of clients, plans a client's estate, and much more.
A Judge or Hearing Officer
To become a judge, you must at least have your JD, and you will have passed the bar exam and practiced as a licensed attorney for many years. Judges are either appointed or elected, and they work on a municipal, state, or federal level.
Judges
Judges are responsible for interpreting and applying the law to legal matters involving people, companies, and the government. They also work in courtrooms, overseeing criminal and civil cases.
Hearing Officers
Hearing officers are more like administrative law judges. They hear and decide cases on behalf of regulatory agencies. Their functions cover things like administrative disputes and regulatory issues. To become a hearing officer, you need a JD, but you don't need to take the bar exam.
Mediator
A mediator operates as a neutral third party in disputes and is responsible for helping the conflicting parties resolve their dispute without involving the court system.
To become a professional mediator, you don't need to take the bar exam. You also don't need a JD, but it qualifies you to treat a wider variety of cases, especially those with a legal component.
Law Librarianship
Law librarians work in law firms. They perform duties such as legal research and manage the extensive library typical of large law firms. Having a JD is helpful to those with this job as it familiarizes them with many of the concepts they'll be researching.
A law librarian can also serve as a member of the law faculty of colleges and universities.
Academia
A JD degree-holder can become a teacher or professor. People who follow this career path typically get an LLM instead of sitting for the bar exam. They can further specialize in their preferred field by obtaining a Doctor of Laws (JSD or SJD).
Depending on your area of interest, you can choose to teach law or law-related courses in universities and colleges or teach philosophy, political science, or something similar.
Consulting
With a JD, you can also become a legal or management consultant. This involves using your unique legal knowledge and experience to advise executives, business owners, government agencies, and even other lawyers.
Most consultants are freelance and work on a contract basis, while others work for consulting firms.
Writing or Editing
Essential skills that are required to get into and succeed in law school include reading, writing, and research skills. These skills can prove invaluable if a JD holder chooses to switch to a career in writing or editing.
In this area, you can become a writer of legal publications, textbooks, fiction or non-fiction, and more. You can even become a journalist for online or print media. The eye for detail that lawyers need when drafting legal documents can also be useful as an editor.
Formal education in writing isn't required to become a successful writer. However, with a talent for words and the writing skills provided in law school, someone with a JD can do well as a writer or editor. Writing, proofreading, and editing classes can also improve these skills.
Types of Courses in the Juris Doctorate Program
Completing a Juris Doctorate will equip you with all the knowledge you need regarding the legal system, court procedures, and the laws that govern them. In addition, the coursework involves several general courses covering government, business, and politics.
You will also get to cover coursework related to the aspects of law you'd like to specialize in. Some of the specific course options that a JD program offers aspiring lawyers are:
Contract Law
Professional Ethics
International Law
Legal Writing
Torts
Civil Procedures and Laws
Constitutional Laws
Property and Real Estate Law
Courtroom Procedures
Criminal Law
Public Law
Business Law
Some law schools also offer real-life training as part of their JD program. This involves participating in an internship to gain practical experience of what is taught in class.
What Happens After Getting Your JD?
After completing law school and receiving your JD, you can choose to sit for the bar exam. Alternatively, you could skip the bar exam and practice the aspects of the law that don't require a license.
As mentioned previously, you can't sit for the bar exam in most US states without having a JD. If you choose to sit for the bar exam and pass, you'll be eligible for licensure in the state where the exam was taken.
It's important to know that you'll also be subjected to a character and fitness review to ensure that you're morally qualified to be a lawyer after passing the bar. This review may go over any academic infractions, criminal history, and your general moral conduct. Information from this review may also be compared to any information you disclosed in your law school application to find inconsistencies.
After completing your education, passing the bar, and sitting for a character and fitness review, you'll then receive your license to practice.
Final Thoughts
While some people choose to forgo getting a JD, a Juris Doctorate is often the natural stepping stone for many prospective lawyers. Getting your JD won't be easy; it will take time and dedication, but it is the most straightforward path to becoming an attorney.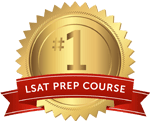 Get the #1-Rated LSAT Prep for free.
Try Risk Free
✓ No card required
✓ 1 minute setup