Yeshiva Law School Overview
Yeshiva Law School is a relatively new law school, founded in 1976 in New York under the name of Cardozo School of Law in honor of the Supreme Court Justice Benjamin N. Cardozo. Yeshiva Law School graduated its first class of lawyers in 1979. Looking at the Top 100 best law schools in the US, only 3 law schools are younger than Yeshiva Law School. In 1999, Yeshiva Law School became a member of the Order of Coif, a prestigious honor society for law scholars.
The heart of the Yeshiva Law School is the Brookdale Center, a building located in the heart of Manhattan, at Yeshiva University's urban campus located on Fifth Avenue and 12th Street in the Greenwich Village area of Manhattan. The building underwent a complete renovation and refitting of modern facilities in 2006. The JD and LL.M programs at Yeshiva Law School currently have about 1,000 students enrolled.
Located in the global business and culture hub, New York, Yeshiva Law School offers a dynamic educational environment to its students. Mixed with unprecedented access to the business world and opportunities to apply their knowledge in practice, students can gain valuable work experience by being involved in the active legal community of the city.
Despite being a part of privately owned, Jewish university, Yeshiva Law School does not practice faith teaching and uses inclusion and social justice as the main fabric of their educational experience. The school offers a JD degree with many fields of study, including business law, data law, civil litigation, criminal justice, real estate law and tax law. The students are welcome to use the Greenwich Village campus's modern facilities, including 11 in-house clinics that offer plenty of opportunities to get involved.
The school takes pride in some of its programs, such as the 9th ranking in the US for Dispute Resolution, 12th ranking for the Intellectual Property Law, 11th for the Public Defender/Prosecutor, top 10 rankings for the Music Law, and high rankings in many other categories. With a high number of courses and fields of study ranking far ahead of the law school's overall ranking, Yeshiva Law School offers great value to its students. This is apparent, taking into account that the school's faculty ranks 32nd for Faculty Scholarly Impact.
Yeshiva Law School has a massive 14,000-member alumni community, mostly residing in New York. This offers plenty of opportunities to network and connect with fellow Yeshiva Law School colleagues and establish a pathway to business and career opportunities. Yeshiva Law School alumni community takes an active interest in school events and even help organize joint events with the school.
Overall, Yeshiva Law School might not have a very long tradition like some other schools on the list, but it shows signs of improvement year after year. Their 53rd ranking in the latest report from News and Report reflects this. Over the last four years, Yeshiva Law School climbed more than 20 places in the rankings, making it one of the most improved schools in the US.
Yeshiva Law School Rankings
Choosing which law schools to apply to is a stressful process that can overwhelm many students. A tool like law school rankings can be useful in those situations as it offers a glimpse into how law schools compare to each other. A law school ranking reflects how well a school performs when it comes to academic rigor and requirements, quality of the faculty, facilities, infrastructure, and employment opportunities stemming from getting the degree at the school.
Additionally, employers keep a close watch on the law school rankings, and your choice of law school can play an important role in the decision whether you will or will not get a job for which you are applying. Still, it is not a direct correlation, meaning that higher-ranked schools might not always outperform the lower-ranked ones, but it is a great tool to consider when evaluating which schools are the right fit.
Yeshiva Law School ranks 53rd as the best law school in the US, according to the News and World Report for 2021. This marks a fantastic improvement for Yeshiva Law School: just four years ago, the school ranked 24 places lower in the same report.
Yeshiva Law School Admissions
What Is the Yeshiva Law School Acceptance Rate?
You managed to narrow down a list of law schools you would like to apply to, but now you face a major obstacle. If you apply to the law schools of your choice, what are the chances of getting accepted? This is a question that requires some thought and analysis.
Law schools and other educational institutions publish admission data, among other information, about their operations. Acceptance rates are a great tool that every prospective graduate student needs to evaluate to decide whether a school he is applying to is an ideal fit.
The acceptance rates of schools vary a lot due to many factors that influence the admission process. Schools with a large number of applicants cannot accommodate all the interested students and are bound to have a low acceptance rate. In addition to that, factors such as school ranking, tradition, prestige, and academic rigor influence the acceptance rate. In general, the higher the factors rank, the lower the acceptance rate of the school is.
Ivy League schools or law schools with world-famous and respected programs have exceptionally low acceptance rates that fall in the single digits. Those law schools tend to be very selective and only choose the best law school applicants from a vast pool. This does not mean that all the great law schools have meager acceptance rates.
Yeshiva Law School is a perfect example of that. The acceptance rate of the last incoming class to Yeshiva Law School was a solid 51.3%. Class of 2023 submitted 2,691 applications, 1,401 of which received offers. The median GPA of the applicants was 3.42 and, the median LSAT score was 159.
| | | | |
| --- | --- | --- | --- |
| | Applications | Offers | Matriculated |
| Class of 2023 | 2,691 | 1,401 (52.06%) | 288 (10.7%) |
| | 25% | Median | 75% |
| GPA | 3.15 | 3.42 | 3.62 |
| LSAT | 156 | 159 | 161 |
Yeshiva Law School LSAT Percentiles
| | |
| --- | --- |
| 75th percentile | 161 |
| 50th percentile | 159 |
| 25th percentile | 156 |
2023 Entering Class Profile
| | |
| --- | --- |
| Number of Students | 927 |
| LSAT Score | 159 |
| Undergraduate GPA | 3.42 |
| % Women | 51.30% |
| % Students of Color | 5.60% |
What Is the Tuition for Yeshiva Law School?
| | | |
| --- | --- | --- |
| | In-State Resident | Non-Resident |
| Full Time | $54,895 | $54,895 |
| Part-Time | N/A | N/A |
What Are the Living Expenses at Yeshiva Law School?
| | |
| --- | --- |
| On-Campus | $26,725 |
| Off-Campus | $26,725 |
What Are the Housing Options at Yeshiva Law School?
| | |
| --- | --- |
| On-Campus | Yes |
| Off-Campus | Yes |
Bar Passage Rates at Yeshiva Law School
| | |
| --- | --- |
| Reporting | 93.3% |
| First Time Takers | 385 |
| Yeshiva Average | 85.5% |
| New York Average | 78.6% |
| National Average | 79.64% |
Application Deadlines
When will the Yeshiva Law School application materials be available?
Yeshiva Law School offers all the necessary materials and documentation online.
When does Yeshiva Law School begin accepting applications?
Yeshiva Law School accepts graduate students twice a year, for the Fall and Spring semester. Applications for the fall semester start September 1st and are due by April 1st at the latest. After that, Yeshiva Law School considers applications on a rolling basis. It is important to note that Yeshiva Law School accepts only one application per academic year, per person. Therefore it is not possible to apply for both Fall and Spring semester the same academic year.
How are applications to Yeshiva Law School submitted?
The application process for Yeshiva Law School takes place online, using the LSAC online service.
Does Yeshiva Law School have an "early admission" or "early decision" process?
Yeshiva Law School does not have an early decision process, and all applications for the fall semester are due April 1st.
How much is the application fee and when is the deadline?
| | |
| --- | --- |
| Application Fee | $50 |
| Early Decision Deadline | N/A |
| Regular Decision Deadline | April 1st |
Does Yeshiva Law School grant interviews?
No. Yeshiva Law School does not grant interviews to prospective students due to a large number of applicants every year. Still, the school welcomes the students to schedule a visit to get to know the school better or speak to someone from the admission office.
Employment After Yeshiva Law School
| | |
| --- | --- |
| Median Salary Private Sector | $70,000 |
| Median Salary Public Sector | $60,000 |
Yeshiva Law School Class of 2019 boasts an 83% employment rate within a year from graduating, with 1% of students pursuing further degrees.
These are the key Class of 2019 employment facts:
49% of the Class of 2019 graduates found employment in law firms.
The business and industry sector is the second-largest employer of the Class of 2019 graduates, with 25% of graduates landing there.
As an employer, the government secured the services of 10% of Yeshiva Class of 2019 graduates.
The same applies to the public interest sector, with another 10% of graduates landing there.
Finally, 2% of graduates decided to pursue a career in academia.
When considering the location of employment, 85% of graduates found work in the State of New York. New Jersey did attract 4% of the graduates, and another 2% landed in Florida.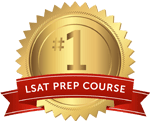 Get the #1-Rated LSAT Prep for free.
Try Risk Free
✓ No card required
✓ 1 minute setup