LSU Law School Overview
The Paul M. Herbert Law Center in Baton Rouge, La., commonly known as LSU Law, is part of Louisiana State University, so it is a public law school. The LSU Law School opened its doors in 1906 and became part of the Association of American Law Schools in 1924.
The law school's name comes from Paul M. Herbert, who served as a civilian judge in the Nuremberg Tribunal after World War II. His knowledge and expertise in international legal scholarship have shaped LSU Law School into a global leader in legal scholarship.
What sets LSU Law apart from many other law schools in the country is its mixed curriculum that teaches both civil and common law. It's also the only U.S. Law School offering a combined degree that awards successful students with both a J.D. and a Diploma in Comparative Law.
From 1970 to 2015, LSU Law was an autonomous unit within the larger LSU campus. During this period, the law school expanded its campus to include the Louisiana Law Institute and Louisiana Judicial College, among others. However, since 2015, the law school has integrated back into LSU, allowing students to take advantage of the University's facilities.
LSU Law School provides an environment where students can learn everything they need to succeed once they graduate. Many students take advantage of the summer program in Lyon, France, to expand their studies and gain a multicultural appreciation of the law. This collaboration between French and American schools makes LSU Law one of the most internationally oriented law schools in the country.
In addition to a combination of common and civil law training, students at LSU Law can focus on one of four areas of study through the four clinics located at the school. These clinics allow students to specialize in Immigration, Family Mediation, Domestic Violence Protection, or Juvenile Representation.
LSU Law boasts an engaged and attentive faculty that is willing to meet with students one-on-one and provide advice on all aspects of their studies. Students actively participate in a wide variety of student-led activities, including a very competitive moot court program and several student publications, notably the Louisiana Law Review and the Journal of Energy Law and Resources.
In addition to providing students with the education they need to succeed, LSU Law also provides students with the tools they need to excel in a real-world environment. The school offers extensive field placements and pro bono opportunities for all students and encourages them to become familiar with a competitive workplace environment.
This dedication to real-world preparation pays off, as LSU students make up the bulk of named partners in Louisiana-based law firms. In fact, LSU produces more named partners than all the other Louisiana law schools combined. Graduates can expect exciting career prospects once they leave school.
The LSU campus, considered one of the most beautiful campuses in the nation, sits on the banks of the Mississippi River. Students can enjoy a break under one of 1,200 live oak trees near several lakes on-campus or spend their time in the city of Baton Rouge.
The campus is just 90 miles from lively and historic New Orleans. Baton Rouge itself boasts an exciting nightlife and plenty of daytime activities. The law school also hosts entertaining events during the year, ensuring that students maintain a healthy work-life balance during their studies.
LSU Law School Rankings
A law school's rankings depend on several factors, including the institution's selectivity, median undergraduate GPA, faculty resources, and placement success. The higher a law school's ranking, the more likely its graduates are to find high-quality jobs after graduation.
Higher-ranked schools will also, in general, provide better education, given that students have access to more faculty resources. Students who receive more attention will thrive more than students who don't.
LSU Law has steadily been moving up in rankings, rising eight spots in 2019. The latest U.S. News and World Report ranked LSU Law 88th out of the 194 schools evaluated. The law school consistently stays within the top 100 schools in the country, making it an appealing choice for many prospective law students.
LSU Law School Admissions
A law school's acceptance rate depends on several interconnected factors. To ensure an optimal balance between students and faculty, most schools control the number of students accepted each year. The fewer students it takes in, the more competitive the school will be.
Law school rankings also affect acceptance rates. Higher-ranked schools are generally more desired and therefore receive significantly more applicants than lower-ranked schools. This increase in applications makes acceptance by these schools more challenging.
Popular schools may receive thousands of applicants yearly, of which they can only accept a small percentage. Most of the top law schools in the U.S. have acceptance rates in the single digits because of desirability and limited spaces.
LSU Law has a relatively high acceptance rate of 59%, making it one of the less competitive law schools in the nation. The national average acceptance rate is around 45%, placing LSU in 165th place in terms of selectivity.
While this low acceptance rate might imply that LSU Law will accept just anybody, that's not the case. LSU Law maintains stringent standards, and its high acceptance ratio is mainly attributable to a low number of applications each year. For the fall 2019 entering class, the Law Center received nearly 1,000 applications, of which they enrolled 206 students. During the 2020 application year, the school only received 715 applications, of which 423 received offers of acceptance.
This high acceptance rate makes LSU an appealing target for students who are uncertain about their academic prospects. Students still need to have a relatively good LSAT and GPA to get in, but if they meet these requirements, they have a good chance of getting in.
LSU Law school students consistently do better on the bar exam than predicted by their original LSAT scores, according to the National Jurist and preLaw Magazine. The National Jurist even considers the LSU Law the 8th best school providing value for money in a national ranking.
If you're worried about your low LSAT or GPA scores but still want a top-quality education, LSU Law may present a very appealing first option.
What is the LSU Law School Acceptance Rate?
| | | | |
| --- | --- | --- | --- |
| | Applications | Offers | Matriculated |
| Class of 2023 | 715 | 423 (59%) | 172 (24%) |
| | 25% | Median | 75% |
| GPA | 3.12 | 3.48 | 3.7 |
| LSAT | 153 | 155 | 158 |
| | | | |
| --- | --- | --- | --- |
| | Applications | Offers | Matriculated |
| Class of 2022 | | 61.5% | |
| | 25% | Median | 75% |
| GPA | 3.16 | 3.46 | 3.73 |
| LSAT | 150 | 154 | 157 |
LSU Law School LSAT Percentiles
| | |
| --- | --- |
| 75th percentile | 158 |
| 50th percentile | 155 |
| 25th percentile | 153 |
2019 Entering Class Profile
| | |
| --- | --- |
| Number of Students | 534 |
| LSAT Score | 155 |
| Undergraduate GPA | 3.48 |
| % Women | 46,10% |
| % Students of Color | 9.0% |
| % Enrolled Directly After College | N/A |
What is the Tuition for LSU Law School?
| | | |
| --- | --- | --- |
| | In-state Resident | Non-Resident |
| Full-time | $21,947 | $41,297 |
| Part-time | N/A | N/A |
What are the Living Expenses at LSU Law School?
| | |
| --- | --- |
| On-Campus | $21,049 |
| Off-Campus | $22,036 |
What are the Housing Options at LSU Law School?
| | |
| --- | --- |
| On-Campus | Yes |
| Off-Campus | Yes |
Bar Passage Rates at LSU Law School
| | |
| --- | --- |
| Reporting | 72.3% |
| First-time takers | 213 |
| LSU Average | 84.4% |
| State Average | 69.7% |
| National Average | 79.64% |
Application Deadlines
When will the LSU application materials be available?
LSU Law School uses the Law School Admission Council (LSAC) online application process. Potential applicants can access LSAC online at any time.
When does LSU begin accepting applications, and when is the deadline?
LSU Law School's application deadline is July 1 for Fall 2022. LSU works on a rolling admission process—those who apply early will receive a decision sooner. LSU Law starts to send decision notifications in late fall and continues to do so throughout the year preceding the year of entry.
How are applications to LSU submitted?
LSU uses the LSAC system for its application submissions. To apply, a prospective student needs to sign up and submit the relevant documentation online. The LSAT is connected through to application, and applicants can link their transcripts, letters of recommendation, and other necessary documents to their portfolio.
Does LSU have an "early admission" or "early decision" process?
No—all applications are evaluated on a rolling basis.
How much is the application fee?
LSU Law School has an application fee of $50, which it waives for applicants who submit their applications before March 2. Applicants after this cut-off date will pay the non-refundable fee. Please note: Dates provided are for Fall 2020 applications; please contact the LSU Admissions Office for the 2021 deadlines.
| | |
| --- | --- |
| Application Fee | $50 |
| Early Decision Deadline | N/A |
| Regular Decision Deadline | July 1, 2022 |
Does LSU grant interviews?
While LSU Law admissions officers are happy to discuss the law school experience with prospective students, they do not hold evaluative interviews as part of the application process. In the rare event that the applications committee desires an evaluative interview, the committee will send a request to the applicant.
Employment Prospects After LSU Law School
| | |
| --- | --- |
| Median Salary Private Sector | $91,368 |
| Median Salary Public Sector | $55,722 |
Over 89% of 2021 graduates from LSU Law find employment after graduation. 64% of graduates moved into private practice, while 11% went into judicial clerkships, 10% into business/industry, 11% into government, and 3% into public interest. 1% of students pursued academic careers.
The majority of graduates (67%) stayed in Louisiana, while 16% moved to Texas and 3% to Georgia.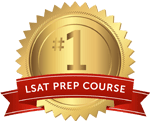 Get the #1-Rated LSAT Prep for free.
Try Risk Free
✓ No card required
✓ 1 minute setup