Aspiring to go to law school, become a lawyer, and pursue justice for the people are admirable goals—but law school isn't cheap. Eventually, you need to ask the question, "How will I pay for law school?"
The total cost of attending law school and getting a Juris Doctor degree can exceed $150,000. That's far more than most people in the United States earn in a year. Of course, because investing in a law-school education can yield substantial returns, it's probably worth the investment.
Proper research and planning are vital in financing a legal education and avoiding crippling financial debt. The earlier you start your financial analysis and planning, the more suitable options you'll have to explore.
Making a Plan to Pay for Law School
Many law-school students tackle the problem of paying for law school by taking advantage of various types of financial aid. Before you seek any form of aid, though, you need first to determine how much law school costs. Once you have a price range in mind, start building a plan.
Keep in mind that when calculating the total cost of law school, it's not just the cost of tuition that you need to take into consideration. Other costs include books, meals, housing, transportation, and personal expenses.
Most law schools have a detailed Cost of Attendance (COA). The COA covers tuition, fees, books, personal and living expenses, and more. By getting your hands on a COA, you can begin planning how to finance your law school education.
But note that a COA varies from school to school. It's essential to get one for the specific school or schools you want to attend. Don't expect the COA of Harvard to be the same as that of UCLA School of Law.
Once you have an estimate of a law school's bill, start building your plan for how to pay with one or a combination of the following strategies:
1. Use Savings
As we've already stated, the sooner you begin planning for law school, the better. This way, you can start saving toward your J.D. degree early.
With proper budgeting, you can plan expenses and put aside a significant amount of savings for your education. Depending on your income, you might or might not be able to pay for the entire J.D. degree program with your savings. If your savings are insufficient, consider the other financing options below.
2. Law School Scholarships and Grants
Not all law schools offer scholarships and grants. Schools that do have them provide them with terms that vary based on the circumstances of the student or the school's policies. The type of scholarship or grant also determines the conditions, especially the financial aid's value and the duration.
Because of how desirable scholarships are, getting one is very competitive. Schools typically give scholarships to students with really impressive LSAT scores, or some other distinguishing feature or skill. For instance, some law schools offer full-time athletic scholarships.
Note that scholarships are typically need-based or merit-based, while grants are always need-based.
Increase your chances of getting a high-value scholarship or grant by applying to schools that offer them. Here are some public and private schools that provide the most valuable grants:
Private law schools: St. John's University, Case Western Reserve University, Loyola Marymount University, Villanova University, Chapman University, University of Southern California, Yeshiva University, Washington University, Hofstra University, and Quinnipiac University
Public law schools: Penn State University, University of California, University of Minnesota, Indiana University, University of Illinois, Penn State University, University Park-Pennsylvania, Arizona State University, University of Virginia, University of California, and University of Iowa
It's not just schools that offer grants, either. Law firms and some associations also offer scholarships and grants to assist law students.
For example, the Legal Defense and Educational Fund (LDF) offers a $10,000 scholarship for up to three years. The LDF is called the Earl Warren Scholarship, and it goes to first- and second-year law students. The American Bar Association (ABA) offers a $15,000 scholarship over three years to law students of diverse backgrounds.
For more on law school scholarships and the requirements to get them, speak with school department heads for recommendations, or use an online scholarship search tool to find what's available.
3. Apply for Federal Student Aid
Submit a free application for Federal Student Aid (FAFSA) to discover if you are eligible for federal loans and grants. With the FAFSA, you can access the following valuable federal, state, and school aids to finance your law-school ambitions:
Federal Direct Loans: Access loans of $20,000 and above. Because these loans are unsubsidized, you must pay back the loan with interest. So be careful with the loan amount you take to avoid owing interest of more than you can afford.
Direct Graduate PLUS Loans: This is another loan option available to law school students, but note that the interest rate on this loan is higher than that of a Federal Direct Loan.
School-based aid: Depending on the law school you attend, you may have access to a Federal Work-Study program, or loans and scholarships. The Federal Work-Study program offers you a part-time job on campus with enough pay to cover a number of your expenses (at least minimum wage).
State aid: Each state offers some level of financial assistance to law school students. By filing your FAFSA, you'll get information on what sort of aid or other assistance your state offers.
Note that the amount you can receive in the form of aid may not exceed the COA of the law school you are attending. Also, the law school financial aid office determines whether you qualify for a specific aid plan. The office reviews your aid application to determine your eligibility.
To increase your chances of being granted the aid you need, be sure to review your application before submitting. Also, verify that the terms and conditions covering the support are in your favor or at least tolerable before accepting it.
4. Choose a Budget-Friendly Law School
All law schools are expensive, but some are far more expensive than others. For instance, the top five-ranked law schools in the United States are among the costliest.
To avoid accumulating more student debt than you can handle, consider applying to a less-expensive law school. Some moderately priced law schools include Howard University, University of California, University of North Carolina, Boston College, Boston University, Georgia State University, University of Texas, and Brigham Young University.
Attending any of these schools means you'll have an easier time paying off student loans after graduation. Even if you don't finance your education with credit, opting for one of these schools is still less of a financial burden. Depending on your location, choosing a school in a state you can claim residency in also sometimes comes with a resident tuition discount.
5. Private Student Loan with Fair Terms
Private student loans can be a big lifesaver, especially if you're unable to qualify for grants, scholarships, or federal student aid. You can use the money from a private student loan to cover your tuition, fees, living expenses, or other needs.
This type of loan is credit-based and available from most commercial banks. The better your credit, the higher your chances that the bank grants the loan.
Before accepting a private student loan, be sure to verify that the terms are in your favor. For instance, if the interest rate is low, lock it in by choosing a fixed-rate loan instead of a variable interest loan.
You can also take advantage of loan-forgiveness programs after graduation, but this depends on what sort of job you get after law school. For instance, if you get a career in the public service, you'll be eligible for Loan Repayment Assistance Programs (LARPs).
There's also the Federal Public Service Loan Forgiveness Program (PSLF), but this is only useful if the loan is a federal loan.
6. Work and Study
Instead of opting for a full-time J.D. program, you can go for a part-time program that lets you hold a full-time job that pays for your education. Alternatively, attend a full-time J.D. program and get a part-time job that pays for parts of it.
No matter how small the income is, it'll still help offset the cost of attending law school.
In Summary: How to Pay for Law School
Contrary to what many people believe, getting into law school and getting a great job afterward aren't the toughest parts of pursuing a law career. Staying out of debt or paying back student loan debt is just as hard, if not harder, but both are doable as long as you have the right plan and you begin preparing for that plan as soon as possible.
To keep law education costs manageable, research your options, such as what school to attend and what scholarships you qualify for. Qualifying for a scholarship or grant itself is hard work, but it's worth it, especially when you think about the amount of money it'll help you save.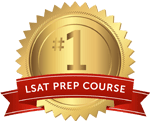 Get the #1-Rated LSAT Prep for free.
Try Risk Free
✓ No card required
✓ 1 minute setup