Law or fashion? Isn't that the age-old question? Have you made multiple pros and cons lists throughout your college experience deciding which you should pursue as your vocation? Does the appeal of the fashion industry still creep its way into your LSAT prep, causing you to fret over your decision to pursue law school? If your answer to these questions is a resounding 'yes,' then this blog post is for you. If not, well then, it's still a pretty interesting read.
Law schools are slowly seeing the need for a new specification in their course lists. For a long time now concentrations in Entertainment Law, Sports Law and Art Law have become commonplace in law school curricula. The most recent concentration is Fashion Law. The first law school in the nation to offer classes specifically in Fashion Law was Fordham Law School in New York City, opening its Fashion Law Institute in 2010 with six fashion law classes and a fashion law boot camp.
Now the West Coast is following with Loyola Law School opening the second fashion law program in the country. The Loyola program is called The Fashion Law Project, and was created by fashion attorney, Staci Riordan, a Loyola Law School alumna. Riordan is the chair of the fashion law practice group at the Los Angeles office of Fox Rothschild LLP.
So what is Fashion Law? Well the concentration focuses on brand building, fashion financing, import/export rules and celebrity endorsements. Loyola's fall 2013 semester offered a course called "Fashion Law Business Transactions." Deborah Greaves, the former in-house counsel at True Religion, taught the course. Classes next year will include: "Fashion Modeling Law," and "Fashion Mergers & Acquisitions." The program will even offer a "Fashion Law Clinic," which pairs law students with emerging designers for actual experience running a fashion company.
A few other schools in California will be offering a couple classes in fashion law, but nothing as comprehensive as the Loyola program. If you're interested in fashion law, seeing if the schools you are applying to offer any specific fashion law courses is a good idea.
Now you have one more thing to look forward to after your LSAT prep! You can finally combine your life long love of haute couture and the law. But, for now, put down that issue of Vogue Paris and pick up your practice LSAT!
Happy Studying!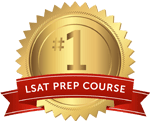 Get the #1-Rated LSAT Prep for free.
Try Risk Free
✓ No card required
✓ 1 minute setup