I know it may be a little early for some of you who still haven't taken the LSAT Test, let alone cracked open a law school application, but, many of you have been receiving answers from the schools you have applied to and you might have even been placed on a waitlist or two. What should your reaction be? The waitlist is limbo. You're unsure if you should be upset, because you haven't been downright rejected, but at the same time, they still haven't accepted you. Oh the torture!
So, I thought I could compile a few tips I've learned through experience—both my own and others—and advice from admissions officers and counselors. I'm not saying these tips will in anyway get you off that darned list and accepted, but, they can't hurt; and I do know people who have gotten accepted through these methods.
(1) Send a Letter of Continuing Interest
This letter should strongly reaffirm your desire to go to this specific school. You should include any updates that highlight you positively, such as awards, new grades, or promotions.  Because, at the end of the day, admissions officers want to accept students who will ultimately decide to attend their school.
(2) Visit the School (Again)
If you already haven't, then definitely go to the school and make an appointment with the admissions office so that they are aware of your visit. If you have already gone, then even better! Go again (as long as it is financially feasible). That will show your commitment and dedication to the school.
(3) Send an Additional Letter of Rec
Make sure that this new letter touches upon an aspect of yours that the others did not. You want the new letter to add something to what you have already expressed you are bringing to the school. You can go outside the box and ask your recommender to speak on why they think you would be a great addition to the law school.
(4) Increase Your LSAT Score
If you feel that it is your LSAT score that is bringing your chances down, try re-taking the LSAT Test and gaining those extra points because some schools will actually consider the June score for wait-listed candidates. Double-check with the law school first, however, to make sure they will consider it.
(5) Patience is a Virtue
Just because it's well into summer and you haven't heard back from you dream school, don't lose hope. I know of many people who have been sitting in the orientation of their second choice law school to get a lovely call from their top choice welcoming them days before classes begin. So stay calm and hopeful.
For those of you not yet having to deal with waitlists, then consider yourself lucky. For the rest of you, I'm proud of your hard work, and keep your heads up!
Happy Studying!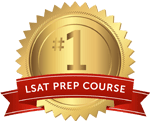 Get the #1-Rated LSAT Prep for free.
Try Risk Free
✓ No card required
✓ 1 minute setup