At some point prior to the June 2017 LSAT, LSAC added "chronograph watches" to the list of prohibited test day items.
Some "LSAT experts" have boldly proclaimed that this ban "includes all of the available LSAT watches out there."
Not surprisingly, this has caused many students to reach out to us and inquire if this new ban has affected the LSATMax Analog LSAT Timer.
The good news is no! Our LSAT analog watch is still an approved test day timer.
Here is the exact terminology used on LSAC's website:
You MAY NOT bring into the testing center or use any of the following:
digital watches, alarm watches, beeping watches, calculator watches, chronograph watches (digital or nondigital)
Our LSAT vocab word of the day is "chronograph."
According to Wikipedia, "a chronograph is a specific type of watch that is used as a stopwatch combined with a display watch. A basic chronograph has an independent sweep second hand; it can be started, stopped, and returned to zero by successive pressure on the stem."
Examples of a chronograph LSAT watch include the Mastermind Watch ($68.99) and the 180Watch ($49.99). When you see the ridiculous price points of these watches, you quickly realize that LSAC actually did LSAT students everywhere a favor by enacting this ban.
The LSATMax Analog LSAT Timer is not a chronograph. It is an analog timer with no LSAC-prohibited functionality.
To further put your mind at ease, none of our students have reported any issues at their testing center with our watch on the June 2017, September 2017 or December 2017 LSAT.
So rest assured and keep living your life 35-minutes at time!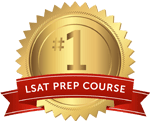 Get the #1-Rated LSAT Prep for free.
Try Risk Free
✓ No card required
✓ 1 minute setup