Lawyers are often more of a behind-the-scenes type, but when they make the choice to represent clients in high-profile cases, they too, become part of the spotlight. Depending on the nature and outcome of the case, the lawyers themselves become celebrities. Take a look at these six famous lawyers who rose to become household names.
We've pulled together an infographic showing the 6 most prolific lawyers, from Harvey Levin to Amal Clooney. Take a look below, and read on for more details on each lawyer!
Johnnie Cochran
Most famous for his role as the lead attorney in O.J. Simpson's murder trial, he coined the household phase: "If it doesn't fit, you must acquit." Before his death in 2005, he had built a reputation dealing with high-profile police brutality cases involving the African American community. He also represented other celebrities, such as Michael Jackson, and Sean "Puffy" Combs. After the success of the Simpson case, he wrote a memoir and a couple of books, and also made television appearances on several shows.
Harvey Levin
Now retired from the legal world and involved in the entertainment industry, Levin is known for founding the celebrity gossip website, TMZ. He is a former law professor who "never saw beyond teaching" but now uses his law background to handle celebrity journalism. TMZ was the first to break the news of Michael Jackson's death, Heath Ledger's death, and the death of John Travolta's son. Though not famous for his celebrity clientele, he's famous because of how his legal background relates to news coverage of the rich and famous.
Amal Clooney
Married to George Clooney, Amal Alamuddin Clooney is one of the most respected international human rights lawyers in the world. Her career has involved many high-profile clients, such as WikiLeaks founder Julian Assange and former Ukrainian Prime Minister Yulia Tymoshenko. She also represented the Greek government during its battle with Britain in 2014 and 2015 to reclaim 5th century BC Parthenon sculptures. In 2015, she began teaching at Columbia Law School's Human Rights Institute.
Leslie Abramson
Leslie Abramson's celebrity clients include the Menendez brothers and Phil Spector. Eric and Lyle Menendez shot their parents at their Beverly Hills home in 1989. During the trial, Abramson tried to gain sympathy for the boys by highlighting their father's alleged mental and sexual abuse. The young men were convicted of murder anyway. During the penalty phase, Abramson asked a witness to alter their notes. She was removed from the case after pleading the Fifth when the judge questioned her.
Phil Spector, a famous song writer and producer, was convicted of murdering actress Lana Clarkson in 2009, and received a 19-year sentence. Abramson and her co-counsel resigned from the case in 2004, though a mistrial was declared in 2007, and the retrial began in 2008 with new counsel. Abramson is now retired.
Gloria Allred
Gloria Allred's celebrity clients include: Amber Frey, Paula Jones, and the family of Nicole Brown Simpson. She's also represented Rob Lowe's nanny in accusations of sexual harassment against him. She is known for representing people without clear reasons as to why they need representation, such as Britney Spears's body guard. She even sued "Octomom" because the semi-famous children needed a guardian to protect their interests. She's been practicing law for more than four decades. Her website boasts that she is the "most famous woman attorney practicing law in the nation today."
Alan Dershowitz
Alan Dershowitz has a roster of celebrity clients including O.J. Simpson and Mike Tyson. His initial rise to fame occurred when he led the appeal of Claus von Burlow's conviction. Burlow was accused of attempting to kill his wife, who survived in a coma for more than 20 years after being found unconscious in 1980. The conviction was overturned. Dershowitz served as an appellate advisor for Simpson's defense, working alongside Johnny Cochran and others. He is a longtime Harvard Law School professor, retiring in 2013. He is now a regular CNN and Fox News contributor and political analyst.
A-List Clients in the Spotlight Isn't Easy
While not every lawyer representing a celebrity client has to share in the limelight, many who end up in major cases like the O.J Simpson trial just can't escape it. More than 20 years after the case, names are still recognizable.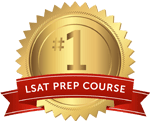 Get the #1-Rated LSAT Prep for free.
Try Risk Free
✓ No card required
✓ 1 minute setup