Back when I had a winter break, I remember my favorite thing to do was cozy up by the fire with a cup of hot chocolate and my latest book.  Some of you lucky LSAT prep students may still have winter breaks, and the less fortunate of you may have said goodbye to them long ago. Either way, I'm sure many of you in the midst of your LSAT prep are yelling, "We don't have time for that!" But, I'm here to tell you that you should and do have time to read a leisurely book once in a while during your LSAT prep. In fact, reading more will help raise your Reading Comprehension score—especially if the book is slightly more dense than you are used to.
Following that note, the professors at the University of Chicago Law School have come out with a winter 2013 reading list. This is a list of books they recommend that the law students take a gander at while on break. Well, what's good for a University of Chicago Law student is good enough for you LSAT studiers out there!
I've included some of my favorites from the list. You can check out the full list on the University of Chicago Law School website. Order whichever tickles your fancy and use it as a productive break from your LSAT prep!
Lawrence of Arabia, by Scott Anderson "A fun read that gives a very different perspective on World War I and various accidents of Middle East history." –Professor Saul Levmore
Guns at Last Light, by Rick Atkinson "The history of the last year of the war shows what a grind that was, even with an overwhelming advantage in firepower. War is indeed hell." –Richard Epstein
The Boys in the Boat, by Daniel James Brown "It's a great story about really admirable young men, and told very well…Although the book highlights both the physical demands of the sport [crew] as well as its elegance and beauty, this is a really enjoyable read even if you know nothing about the sport." –Joan Neal
The Most Human Human, by Brian Christian "Recounts Christian's preparation for an annual competition, inspired by Alan Turing, in which humans attempt to discern whether they are communicating with another human or a computer program written for the purpose of fooling them." –Richard H. McAdams
The Coming of the Third Reich, The Third Reich in Power, and The Third Reich at War, by Richard J. Evans "Impressively concise and vivid account of the Nazi era." –Eric Posner
I'd like to believe that I put back some leisure-reading hope into you all. Take a quick break from that practice LSAT in front of you and read a chapter of your favorite novel.
Happy Reading and Happy Studying!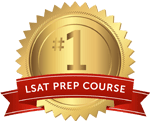 Get the #1-Rated LSAT Prep for free.
Try Risk Free
✓ No card required
✓ 1 minute setup