It's one of my goals for this blog not only to help you through your LSAT prep in order to jump past this hurdle in your life, but also to broaden your horizons. A specific thing I'd like to do to help is to give you actual places/locations that I have found helpful in my own studying adventures—especially since LSATMax enables you to study anywhere you want!
Seeing as I am a born and raised Los Angelian, mostly, I will be offering up advice of where to study in Los Angeles. I will also let you in on my favorite places up in the Bay Area (mostly in Berkeley), as I had four splendid years of studying to experience different places there. But, 'What about the rest of us?!?" You cry out! Don't you worry. As you can see by my lively personality, I have many a friend living in many a place and I will pool all their knowledge together as well to make a wonderful list of hidden study gems around the nation. Who's workin' for ya baby?
Alright, so now before we get into the specifics, I have made a general list for you of the places you should study at and shouldn't study at:
TOP FOUR PLACES YOU SHOULD STUDY AT:
THE TEST TAKING LOCATION
If you can, taking practice LSATs and studying in the vicinity or even the exact room your LSAT will be held is going to help you mimic the test-taking environment exactly. The closer you can get to mimicking the actual test while you practice, the better your results will be. A lot of LSAT locations are at universities and their rooms are open. As long as the environment is calm and quiet, this is really the best place to study.
THE LIBRARY
If you live on campus or near a campus and have access to a library, then that's the place to go! Libraries really do a great job of mimicking most LSAT-taking environments because they are quiet and filled with other studious people. What more could you ask for?
YOUR ROOM
As long as your home has a conducive study atmosphere, then your room is a really great place to study. You are comfortable here and have all the amenities you need to never have to take a ridiculously long break for food or a nap, etc.
A QUIET CAFÉ
There are a lot of quieter cafes known to be conducive for people who are trying to get work done, read or take an occasional Logic Games section. We will delve further into which cafes are great for this and which are not. As long as there isn't a lot of stuff happening around you, the music is calm and the chatter is lulling, I have found that cafes can, contrary to popular opinion, be a conducive LSAT prep environment.
TOP THREE PLACES YOU WERE DECEIVED INTO THINKING WERE GOOD STUDY PLACES:
YOUR ROOM
Wait what? So there's conducive and there's not conducive. If you have a new born baby in your house, or lots of little kids running around or a TV or radio constantly blasting around you, then you do not live in a conducive study environment and it's up to you to admit to it and take yourself out of that environment. Staying at home to study with so many distractions is a huge mistake that I see many students make.
A LOUD CAFÉ
We all know the place. That really hip new coffeehouse where all the cute hipsters are and you're constantly fussing to find the best outfit that simultaneously shows how pretty/fashionable you are and how much you don't care. Yeah, that place, where all the baked goods are both vegan and gluten free. That café is not conducive to studying. You're going to be more concerned with figuring out if your horn-rimmed glasses are outdated enough and which Smiths' album is playing to focus on which part of the statement you just read is the sufficient or necessary. Out!
THE PARK
Now this one is interesting because I may just be biased here, but I have never been able to study at a park. I always just end up staring at the little kids playing on the swings and being unendingly jealous of how little they have in their lives to worry about. Save yourselves a huge envious headache and don't study in a sunny, happy-go-lucky park. A little stress is needed in your LSAT life.
Hope that was helpful! Happy LSAT Prep!
By: M.N. Akbari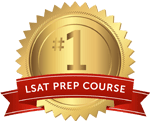 Get the #1-Rated LSAT Prep for free.
Try Risk Free
✓ No card required
✓ 1 minute setup