The LSAT – or the Law School Administration Test – is a standardized test offered periodically throughout each year. It is offered to prospective law school students seeking entrance into graduate university programs. Law schools use the LSAT results – among other deciding factors – to assist in admission decisions. Simply put, a prospective law student who scores well on the LSAT has a far greater chance of being accepted into their desired law school program than an individual who scores poorly.
Whether you have already taken the LSAT and need clarification on what your reported score, percentile, and score band mean exactly, or intend to take the LSAT and want to know what score to aim for, it is important to understand what the results mean.
In the following review of LSAT scores, we'll go over what your score means and what the next steps to take are after receiving your LSAT results.
What Is in an LSAT Report?
After taking the LSAT, you will receive a score report; this will be a document that reports your final results to keep in your own records and to provide to your prospective law school program(s). Your LSAT score will be highlighted among other factors worth noting, including the test taker's raw score, scaled score, percentile, and score band.
This report will also include up to 12 total reportable scores, including your current score, this could include previous scores, canceled scores, and any absences.
LSAT scores typically become available around three weeks after the test is taken, and they are sent directly to your email.
How Is the LSAT Scored?
The raw score is the most straightforward way to interpret your score. Quite simply, the raw score is the number of questions you got right. The LSAT contains approximately 100 questions, and the raw score is between 0 to 100, depending on how many were answered correctly. For example, if you answered 86 of the 100 questions correctly, then your raw score would be 86.
However, the scaled score is the one that is most highly considered. This score ranges from 120 to 180, and the higher the score, the better. Also included in the test results will be your percentile rank, which shows your score ranks among others who have taken the examination. The higher the percentile rank—calculated by comparing the test taker's scaled score against other examinees—the better the results.
What Is a Score Band?
Many who take the LSAT are confused by the score band and what it means. The score band is a range around your scaled score that indicates where your true score most likely lies. So your score band is approximately three points above or below your scaled score.
The purpose of this is to give law schools a better understanding of your knowledge of the material, taking into account that not everyone is as skilled a test taker, and scores do not always directly reflect the overall competency of the prospective student.
What Constitutes a Good Score?
Everyone who takes the LSAT has their own idea of what a good score is, and it is important to establish realistic and achievable goals that allow you to achieve your law school aspirations. In addition, each law program is unique, and the requirements and weight they place upon LSAT results vary.
However, there is a universal sense of what constitutes success on the LSAT exam. Therefore, to fully determine how well you performed, it is essential to have a clear understanding of LSAT percentiles, which, as mentioned previously, show how your score compares to others who have taken the exam.
The approximate average score on the LSAT is 150 for the scaled score, which translates to a raw score of around 60. In other words, the average test taker gets approximately 60 of the 100 questions correct. While a scaled score of 150 is not ideal for admission, it is a positive sign that you are not far away from an above-average score with additional practice and preparation.
An above-average score is typically considered 160 or over, which indicates a raw score of around 78. A scaled score of 160 is around the percentile rank of 80 percent, meaning the test-taker performed better than all but twenty percent of individuals who took the exam.
Of course, a low score is anything below 150, and the percentile rank drops significantly with each point below 150. In fact, a score of 145 will likely fall around 25 percent. The important thing to remember is that poor performance on the LSAT does not mean you will never get into law school, but it does suggest that a significant improvement in preparation is required.
You can retake the LSAT essentially as many times as you like, although we recommend taking several weeks to fully prepare for the LSAT before the test if your score is not where you want or need it to be.
What Scores Are Needed for Top-Tier Schools?
As mentioned, an above-average score on the LSAT is considered by most to be 160 or above. Of course, not all law programs are the same, and some may not require such a high score, whereas other top-tier programs may require a score even higher.
In general, however, the majority of top-tier schools consider applicants with above-average scores more strongly than those with average to slightly above average scores. While it is possible to get into your desired school with a score under 155-160, we encourage students to retake an exam if it is not in this range or higher.
You can also research your desired school to see what score might be ideal. For example, try a google search such as "what LSAT score do I need for [school name here]." The most highly regarded law schools, such as Stanford and Harvard, prefer students with scores of 170 or higher, although a score of 160 should help you get into most institutions.
You should not be discouraged if you do not score above 160, especially if it is on your first attempt. Remember, a 160 holds a percentile rank of approximately 80 percent, which means only 2 out of 10 test-takers get these results. Approximately half of all students fall below 150. With that said, you should have the goal and intention of scoring above 155, and we know that you can do it! Although it may take lots of preparation, utilizing the right resources, and putting in the effort, you can get into your desired law school and take the next step towards achieving your law aspirations.
How To Improve With TestMaxPrep
There is a correlation between time spent studying and how well the individual performs on the LSAT. Unfortunately, although this may seem obvious, too many students do not spend enough time studying, either because they do not have the necessary resources to do so or they believe they are ready and no longer need to study.
However, it is essential to know where your current knowledge is and how you will most likely perform on the LSAT, and it is also vital to have the necessary study resources available to help you improve your knowledge of information that is likely to show up on the LSAT.
TestMaxPrep is a way for prospective law students to prepare for their next LSAT. We offer detailed practice exams – including some that are free – which give you a good indication of where you stand and whether or not you are ready to make an above-average scaled score on the LSAT.
Our mission is to help prospective law students achieve their dreams, which often starts by performing well on the LSAT examination. Whether you have already taken the LSAT and do not like your score, or you want to perform well on your first attempt to avoid a necessary retake, then we encourage you to utilize TestMaxPrep. TestMaxPrep provides useful study materials and practice exams so you feel confident and know that you are ready on the day of the exam.
If interested in learning more, browse through our website and sign up today. Our sign-up process is easy, and you can even try one of our practice tests for free.
Frequently Asked Questions
Taking the LSAT and then anticipating receiving your score results can be daunting for even the most skilled test-takers. Not only does so much go into studying for the LSAT itself but there are also several things you need to know surrounding the test. Here are some frequently asked questions about the LSAT and LSAT scores.
Can I Take the LSAT Over Again?
Yes. It's important to keep in mind that you are not limited to one attempt at the LSAT, and you are more than welcome to take the examination as many times as you want or need to.
How Long are LSAT Scores Valid?
LSAT scores are valid up to 5 years after taking the test. So prospective law students who want to take a gap year or gain more life experience before applying to a law school have some time.
Can I Cancel My LSAT Score?
Yes. Even with all the studying in the world, unfortunately, sometimes we all have bad days. If you feel after you've taken your test that your score won't live up to your (or your prospective law school's) standards, you can request to cancel your score. This can be done in person on your exam day or in writing up to 6 days after your test. However, it is essential to note that all LSAT scores, including canceled scores, will be included in your law school report.
Final Thoughts
A good performance on the LSAT is crucial, and it can either be a great selling point to law school programs or hold you back from taking the next step towards being a lawyer. You should now know exactly how to interpret your LSAT scores and see where you stand concerning your likelihood of admission into your desired law school and where you stand against others who have taken the LSAT.
If your scores are not where they need to be, then do not give up hope. Many highly successful lawyers struggled on the LSAT initially, and you can overcome such obstacles through hard work and preparation, utilizing resources such as TestMaxPrep in the process.
You can take the LSAT as many times as you like, and we can help you achieve the results you need on your next attempt. To learn more about the LSAT and our resources here at TextMaxPrep, browse our website and contact us if you have any questions.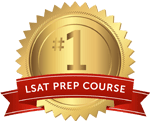 Get the #1-Rated LSAT Prep for free.
Try Risk Free
✓ No card required
✓ 1 minute setup