I'm sure all of you February 2015 LSAT Test takers know by now that the February scores came out a few days ago, so let's have a heart-to-heart. There are inevitably two groups of students: those of you who are happy with your score and will not be taking another LSAT for the rest of your life, and those of you who are less than happy with your score and are planning to take the upcoming June LSAT.
Let's address the former first. Congratulations! Your hard work and diligence in your LSAT prep has paid off. You deserve a nice week of rest from anything law school admissions related. Once you're well rested, it's time to continue your admissions process. If you're planning on starting law school in the Fall 2016, then you should try to complete your admissions packet as soon as you can so you can get an edge on the competition. Remember that law school admissions operate on a rolling admissions basis. So, the earlier you get your application in, the sooner your application will be read by the admissions officers. The earlier the admissions officers read your application, the better your chances are of being admitted because more seats are available.
So, what does this mean? Whittle down your list of law schools. Send out your requests for recommendation letters immediately. Make sure to request all your necessary files and transcripts from your schools and employers. Finally, set aside time every day to work on your application.
Now, for those of you in the "less than happy" group, there's really no reason to fret because most law schools no longer average LSAT scores. You have a lot of time to put into studying for the June LSAT to reach your target score. The unfortunate fact of the matter is that LSAC has not released any February LSATs recently, so you will not be able to go over the February 2015 LSAT that you took and analyze in detail what went wrong. But, it's important to be honest with yourself. Your score is mainly the result of how many hours you put into your LSAT prep, and how exactly you spent those hours. There are other factors, as well, i.e. test day nerves, illness, sleep-deprivation, etc., but those first two are the main contenders. Some of you may be nodding your head thinking, "Yeah, I really could have studied more." Others of you may be furrowing your brows thinking, "No, I really couldn't have studied more. I put in all the time I had." For those of you thinking this, then your answer is: you didn't study efficiently. Last week I discussed the importance of adding time for analysis into your LSAT prep. Take a moment to read the post and see what I mean when I say "efficient study time" as opposed to just "more study time."
So, what to do now? First, take a moment to check in with yourself and make sure that becoming an attorney is still a goal of yours. There's no point in embarking on the long journey of LSAT prep again, unless you're sure you want to go to law school. Once you're sure of your law school goal, start studying again. Get back into your study schedule, foregoing social events for Friday nights at home with your Logic Games sections.
The June LSAT is such a great exam because if you take it and are happy with your score, then you have the rest of summer to relax and finalize your applications. If you take it and are still unhappy with the results, you can take the September LSAT and still be able to send in your applications relatively early. And even if for some reason the September LSAT goes awry, you'll have the December LSAT to fall back on. It's time to get back on that LSAT prep horse, and charge ahead towards June.
Happy Studying!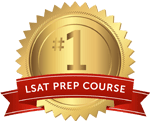 Get the #1-Rated LSAT Prep for free.
Try Risk Free
✓ No card required
✓ 1 minute setup