Learn what it takes to get into NYU Law School.
See Acceptance Rates, Average LSAT Scores,
GPA & More
NYU Law School Overview
Most people know NYU Law School as one of the most respected and prestigious law schools in the country. Since its establishment in 1835, NYU Law School has gone through a number of changes, though it has never lost its sterling reputation. Located in New York City's Greenwich Village, NYU Law School is one of the most popular and competitive academic institutions in the world.
Thousands of graduates acquired their law degrees at NYU, and many NYU law school alumni have gone one to accomplish great things. The former mayor of New York City, Rudy Guiliani, graduated from NYU before becoming a successful lawyer. Similarly, John F. Kennedy Jr. also preceded his career as a lawyer and journalist at NYU. The list of famous and successful alumni is extensive and includes successful trial lawyers, politicians, and business tycoons.
One reason that so many students strive to get accepted at NYU is the diverse curriculum. While many top law schools only specialize in niche areas of study, NYU Law School provides the best quality courses and lectures in dozens of niche legal subjects. NYU Law School offers law degrees in a wide range of areas, including, but not limited to:
Cities & Land Use

Constitutional, Civil Rights, & Democracy

Corporate & Commercial

Criminal Justice

Environmental

Family, Gender, & Sexuality

Global & International

Human Rights

Immigration

Intellectual Property & Innovation

Labor & Employment

Law & Security

Legal Theory, History, & the Social Sciences

Litigation & Procedure

Regulation & Public Policy

Taxation
In addition to the diverse and flexible course options, NYU Law School is well-known for its academic publications. Some of NYU's most prominent journals include the New York University Law Review, NYU Annual Survey of American Law, NYU Journal of International Law and Politics, Review of Law & Social Change, New York University Environmental Law Journal, Journal of Legislation & Public Policy, Journal of Law & Liberty, Journal of Law & Business, and the Journal of Intellectual Property & Entertainment Law. Some of these journals have been regularly published for over a century, and are cited in legal cases and research from across the globe.
At NYU Law School, students can choose from up nine LLM degrees and one JSD degree. While some degree programs are more structured than others, many give students the chance to curate their studies based on their own needs and academic goals. In any case, the International Law curriculum and the Taxation curriculum are two of NYU's most prestigious degree programs. To learn more about NYU Law School's degree programs, consult this link.
Finally, NYU Law School is located in the heart of one of the most exciting cities in the world. Needless to say, prospective students shouldn't choose their school-based only on its location, but attending classes in Lower Manhattan is a nice perk. Thankfully, while NYU Law School is technically not part of the Ivy League, it still provides students with a top-notch legal education.
NYU Law School Rankings
School rankings are very important for prospective students in any discipline, but they are especially relevant for students of law. Law school rankings indicate the quality of education at each respective university. Additionally, rankings are often cited by employers and other academic institutions as a vital metric when evaluating a candidate's eligibility. Every year, dozens of independent organizations and news outlets use raw data to determine which schools currently sit at the top of the list.
While rankings vary somewhat based on which organization is doing the research and which metrics are given the most weight, the top 10 law schools in the country tend to be the same across the board. As of 2019, NYU Law School generally falls at #6 on most lists, making it one of the best law schools in the nation.
NYU Law School Admissions
What Is The NYU Law School Acceptance Rate?
Law school rankings also help determine how competitive a given law school will be for prospective students. In most cases, the higher a law school ranks, the harder it is to get accepted. However, a few other metrics, such as the "prestige" of the institution and type of academic programs offered can influence admissions rates as well.
NYU Law School admissions are extremely competitive, much like many of the top Ivy League law schools. While the average national acceptance rate for law schools is around 45%, it is much more difficult to get accepted into NYU Law School. As of 2019, NYU Law School's acceptance rate sits at 33.10%. Though this is significantly lower than the national average, it is much higher than many of the top law schools in the nation, which have an average acceptance rate of just 21.10%.
Annual variations are important, but they are often dictated by forces outside of an individual student's or school's control. For example, NYU Law School (and any other law school) can only accommodate a certain number of students. In 2019, NYU Law School made offers to 1,892 of the 5,716 applicants. However, the acceptance rate would likely be much higher (as a percentage of the total) if there were fewer applicants in a given year.
In any case, there are still a number of standard metrics that help determine a school's acceptance rate and are based on students' abilities. Undergraduate GPA and LSAT score are perhaps the two most important metrics, though various other aspects of each application are also considered. In 2019, the average undergraduate GPA among accepted NYU Law School applicants was 3.78. This average is relatively low when compared with other top law schools, like Harvard (3.86) or Yale (3.93).
There was less variation among the average LSAT scores between schools. This year, the average LSAT score for incoming students at NYU Law School was 169. Both Harvard and Yale had similar average scores among their incoming students (173). You can find more statistics on NYU Law School's admissions for the class of 2023 in the table below:
| | | | |
| --- | --- | --- | --- |
| | Applications | Offers | Matriculated |
| Class of 2023 | 5716 | 1892 (21.89%) | 426 (7.5%) |
| | 25% | Median | 75% |
| GPA | 3.61 | 3.78 | 3.87 |
| LSAT | 166 | 169 | 171 |
NYU Law School LSAT Percentiles
| | |
| --- | --- |
| 75th percentile | 171 |
| 50th percentile | 169 |
| 25th percentile | 166 |
Want to get into NYU Law School? Sign up for LSATMax today!
2019 Entering Class Profile
| | |
| --- | --- |
| Number of Students | 1395 |
| LSAT Score | 169 |
| Undergraduate GPA | 3.78 |
| % Women | 49.7% |
| % Students of Color | 6.5% |
| % Enrolled Directly After College | 23% |
What Is The Tuition For NYU Law School?
| | | |
| --- | --- | --- |
| | In-State Resident | Non-Resident |
| Full Time | $59,330 | $59,330 |
| Part-Time | N/A | N/A |
What Are The Living Expenses At NYU Law School
| | |
| --- | --- |
| On-Campus | $26,634 |
| Off-Campus | $26,634 |
What Are The Housing Options At NYU Law School
| | |
| --- | --- |
| On-Campus | Yes |
| Off-Campus | Yes |
BAR Passage Rates At NYU Law School
| | |
| --- | --- |
| Reporting | 81.0% |
| First Time Takers | 464 |
| NYU Average | 95.7% |
| New York State Average | 78.6% |
| National Average | 54% |
Application Deadlines
When will the NYU Law School application materials be available?
All NYU Law School applications must be submitted online. While these materials are available for review year-round, prospective students may not submit applications in July or August. You can find the necessary forms and application information on the NYU website.
When does NYU Law School begin accepting applications?
NYU Law School begins accepting applications for the following academic year in September. The deadline to submit your application for the upcoming fall semester is February 15th.
How are applications to NYU Law School submitted?
NYU Law School applications are submitted electronically via the Law School Admission Council (LSAC) application. As with most other law schools, prospective NYU students must follow a 9-step process in order to submit their application online. The application process is outlined on the LSAC website.
Does NYU Law School have an "early admission" or an "early decision" process?
Yes, NYU Law School offers two "early decision" options for applicants. The cutoff to submit for Early Decision I is November 1st, while the cutoff for Early Decision II is January 1st. You can learn more about both early decision options right here.
How much is the application fee and when is the deadline?
| | |
| --- | --- |
| Application Fee | $85 |
| Early Decision I Deadline | November 1st |
| Early Decision II Deadline | January 1st |
| Regular Decision Deadline | February 15th |
Does NYU Law School grant interviews?
No, NYU Law School does not grant interviews at any point during the regular admissions process.
Employment After NYU Law School
| | |
| --- | --- |
| Median Salary Private Sector | $162,000 |
| Median Salary Public Sector | $60,000 |
As one of the top law schools in the nation, NYU Law School has produced thousands of successful graduates. Many NYU Law School alumni go on to become politicians, judges, entrepreneurs, and successful trial lawyers. While not every graduate at NYU will work in law, the vast majority do. In any case, let's look at a few of the most recent job statistics for NYU Law School alumni:
Employment Status

— As of 2018, almost 97% of NYU alumni found employment after graduation.

Location

— Approximately 75.68% of NYU Law School alumni remain in New York following graduation. The District of Columbia is the next most popular destination with about 6%, followed by California with 5%.

Job Sector

— The vast majority of NYU Law School students go on to work in the private sector. Approximately 77% of graduates work at a law firm, 21% work in the public sector, and the remainder work for businesses, academia, or are self-employed.

Salary

— Law firm employees report the highest salaries by far, followed by business, and then the public sector (government) employees. Salaries for NYU Law School students range from $52,000-$190,000.
Want to get into NYU Law School? Sign up for LSATMax today!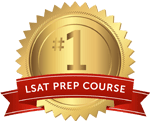 Get the #1-Rated LSAT Prep for free.
Try Risk Free
✓ No card required
✓ 1 minute setup