Each of the eight Ivy League schools (Brown, Columbia, Cornell, University of Pennsylvania, Princeton, Harvard, Dartmouth and Yale) has a reputation for excellence and for producing some of the best minds of the world. It is no surprise, then, that these five Ivy League law schools are preceded by their reputations for developing some of the most brilliant and influential legal professionals. All five schools always rank in the T14 list of law schools, and they each have rigorous academic curricula, tough standards for admission, and unique histories.
Let's take a look at a brief history of these five Ivy League law schools:
Yale Law School
Photo: abovethelaw.com
Nobody can deny the excellence and prestige that comes from Yale Law School. Founded in 1824 and located in New Haven, Connecticut, Yale Law School is the second oldest Ivy League law school (second only in age to Harvard Law). With an acceptance rate of ~8% for the incoming class of 2020, Yale also has the lowest acceptance rate of any of the Ivy League schools. This selectivity and exclusivity does not come without a cost, however. The annual cost of attendance for the 2018-2019 academic year sits at a hefty $85,364! According to the school's site, many students gain hands-on experience with legal practice as early as spring of their 1L year through participation in the school's variety of clinics and experiential learning courses. The very small enrollment (and subsequent small faculty-to-student ratio) makes for a very personal legal education.
Yale is steeped in history and tradition, there's no doubt. Though many "secret" societies exist amongst the nation's universities, none may be so famous as Yale College's Skull and Bones. Though not tied to the law school, it is interesting to note that several of America's top lawmakers and legal influencers have been members of Skull and Bones as undergraduates. Such members have been Presidents William Howard Taft, George H. W. Bush, and George Bush; Supreme Court Justices Morrison R. Waite and Potter Stewart; and a number of U.S. government officials.
Harvard Law School
Photo: hls.harvard.edu
Synonymous with exceptional academics, Harvard Law School doesn't get by on its name alone. It proves, year after year, that it has maintained the highest standards by producing some of the most brilliant legal minds in the country. The oldest of the Ivy League law schools, Harvard Law School in Cambridge, Massachusetts was founded in 1817. Among notable alumni are former President Barack Obama and several U.S. Supreme Court Justices.
With an acceptance rate of 15.6% for the incoming class of 2020, Harvard Law School maintains a high standard for admission. As is the case with other schools, however, that high standard comes with a major investment in the education. For the nine-month 2018-2019 academic year, it is listed that the cost of attendance comes in at $95,800. There are a number of financial aid options available, however, and the prestige, honor, network, and quality that comes from this school is undeniable.
Fun fact about Harvard: it is home to the largest academic law library in the world! Can't beat that, can you?
Columbia University Law School
Photo: law.columbia.edu
Opened in 1858, Columbia University Law School in New York City boasts the number four spot on the US News Law School Rankings list for 2018. Among other notable figures to have attended law school here is current Supreme Court Justice Ruth Bader Ginsburg.
Columbia Law School has a 20.4% acceptance rate for the incoming class of 2020, with an average expected cost of attendance of $97,850 (this includes estimated living costs). An interesting fact about Columbia Law School is that it is the only law school to have more than one Chief Justice counted amongst its alumni. In fact, it has three: Charles Evans Hughes, Harlan Fiske Stone and John Jay.
Cornell Law School
Photo: lawschool.cornell.edu
Cornell Law School in Ithaca, New York has provided an exceptional legal education since its inception in 1887. Today, it is well known for its international law programs. Ranked lowest of the five Ivy League law schools, Cornell still checks in at the number 13 spot on U.S. News & World Report's ranking of law schools. This school has a ~22% acceptance rate and an average expected cost of attendance of $88,997 for its JD program.
The international law programs at Cornell really help set this school apart. Offering two main degree programs aimed to prepare students for careers in international law—the J.D. with Specialization in International Legal Affairs and the J.D./LL.M. in International and Comparative Law—Cornell also joint-degree programs where students study for two years at Cornell Law School followed by an additional one or two years studying at one of its partner universities.
University of Pennsylvania Law School (Penn Law)
Photo: law.upenn.edu
The fifth and final Ivy League law school we're discussing is the University of Pennsylvania Law School, more commonly known as Penn Law, founded in Philadelphia in 1850 and currently ranked as the number seven law school in the country. The entering class of 2020 at Penn Law saw a 17.6% acceptance rate and face an expected cost of attendance of $91,392.
Penn Law has a large number of student organizations. These organizations range from the Criminal Record Expungement Project (CREP) to a variety of sports clubs within the law school. Students here are absolutely sure to find a place to fit in and excel. The issue may be wanting to join more clubs than they have time to!
History and name are not all that the five Ivy League law schools ride on. Their continued commitment to providing unparalleled legal educations means these schools will continue to thrive and produce leaders in the field of law. Are you considering one of these schools? Research which college is the best fit for you, decide whether you need LSAT prep, or GRE prep, and start studying!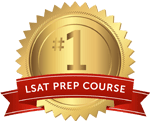 Get the #1-Rated LSAT Prep for free.
Try Risk Free
✓ No card required
✓ 1 minute setup