Writing an impressive law school résumé is just as tricky as writing one for a dream job, if not more so. Getting into a top law school is extremely competitive, and will only be accepted if your résumé indicates that you are the best and most worthy for admission.
So, if you submit a haphazard résumé, hoping your LSAT score and GPA are enough to get you in, you're most likely shooting yourself in the foot.
But if your GPA or LSAT score is below satisfactory, there's a chance that your résumé and personal statement can boost your chances of admission.
So, here is everything you need to know about crafting a law school résumé that best sings your praises and showcases you as the ideal law school candidate.
How to Craft a Winning Law School Résumé
1. Show that You are a Fit for the Law School's Values
Every law school has a unique set of values. The school you are applying to wants a candidate that best represents these and upholds its reputation. You can use this to your advantage in your résumé by indicating that you share those same values and will make a great fit.
You can do this by showing how your academic qualifications are in line with the school's educational excellence. You can also showcase things like membership in honor societies, awards, and other honors that show you are a candidate the school would be fortunate to have.
2. Aesthetics Matter
No one is going to be enthusiastic about reading a poorly presented résumé. Even if the qualifications and accomplishments are stellar, the shoddy appearance of the document already sends the wrong signals to the reader.
For best results, keep your résumé simple and neat. Use headers to break it into sections and avoid unnecessary frills, designs, and unusual fonts. Sections should include education, employment, honors and awards, skills, and other achievements.
Make sure that your résumé is professional and easy-to-read at a glance. Use a legible font, sufficient spacing, short sentences, and concise language that showcases your competence.
3. Do Your Research
Before you start your résumé, make sure to do your research on the school you are applying to. Also, try to get your hands on accepted candidates' résumés. Doing so will help you identify which relevant information must be in your résumé, and can be used to personalize it for greater impact.
4. Highlight Your Hobbies and Interests
These might not seem relevant, but law schools are interested in your hobbies. This is because your hobbies and interests give insight into your personality and whether you'll fit into the law school's environment.
It helps if your hobbies and interests are somewhat related to activities that typically occur in law schools. Participation in sports also indicates that you are competitive, active, and possibly have leadership skills or are a good team player.
5. Be Specific About Your Accomplishments
Your résumé is your chance to brag about how you'd be a perfect addition to that law school. The best way to showcase your suitability for the school is by pointing out your noteworthy accomplishments.
Be specific so that anyone reading your résumé will know precisely what you accomplished, who it helped, and how it helped. Use bullet points and try to be as concise as possible to avoid rambling.
For example, "Raised $5,000 for a homeless shelter in my community that now houses a hundred people." is more impactful than, "Raised funds for a homeless shelter."
Also, don't bury your achievements in an obscure part of your résumé. Make sure they are one of the most notable items on the page. It helps if your accomplishments primarily indicate that you are responsible, self-motivated, language proficient, compassionate, well-traveled, or anything else that makes you look good.
6. Use Action Words
Make use of action words wherever you can in your résumé. It'll make it far more engaging to read and also showcases your communication skills.
7. Proofread—and Have Others Proofread
Your proofreading shouldn't check just grammar and spelling errors, but also the style of your writing. That said, a law school résumé that contains grammatical errors, misspellings, and similar errors doesn't reflect well on you and minimizes your chances of getting admitted.
Do your best to make sure that your résumé is as perfect as possible by patiently proofreading it multiple times. Then have various people also proofread it—but make sure you are confident in their grasp of the English language.
What to Keep out of Your Law School Résumé
Now that we've discussed what your law school résumé should contain, let's take a look at the things that should not be in your résumé.
1. Lies
When you apply to the bar, they will perform a background check, which means if you lied on your résumé, chances are they will come to light. Don't take the risk as it can lead to being disqualified for admission, or worse, being disbarred years later. Include only truthful facts in your résumé.
For this same reason, it's also advisable that you avoid exaggerating your accomplishments.
2. Old/irrelevant information
You may be tempted to add outdated or irrelevant details in your résumé to give it more weight. Don't bother. Cut outdated information, such as your high school data, unless of course you were valedictorian, won a national debate competition, were a decorated athlete, or something equally impressive.
Also, avoid adding inconsequential short-term jobs, such as summer jobs that don't add any real value to your skills or work experience.
3. Too much information
It's best if your entire law school résumé doesn't go beyond a single page. Law schools have a lot of résumés to go through and won't have the patience to read a 3-page résumé. Keep things short with succinct sentences that share the most relevant details.
4. An "Objective" or "Summary of Qualifications" section
Your law school résumé is very different from a work résumé—so avoid using your work résumé as your template. And make sure it doesn't contain an objective or summary of qualifications. They serve no purpose except to make your law school résumé unnecessarily long.
What to Remember
The important points to remember when crafting your law school résumé are to keep it short, add only relevant details, tailor it to the school, and be sure to proofread it thoroughly.
Keep these four things in mind when crafting and editing your law school résumé, and you can expect good results.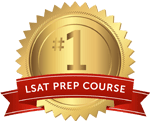 Get the #1-Rated LSAT Prep for free.
Try Risk Free
✓ No card required
✓ 1 minute setup