TestMax Inc., the Venice Beach-based mobile test preparation startup and the creator of the top selling bar review and LSAT prep apps—BarMax and LSATMax—has announced a partnership with Affirm to offer bar exam review and LSAT prep for as low as $21/month.
Most traditional LSAT and bar prep courses cost thousands—and don't offer financing options—so students have been stuck with few options when it comes to affordable exam preparation. While both BarMax and LSATMax already cost thousands less than the competition, TestMax continually strives to ensure that every student can afford premium, comprehensive exam prep.
"While our competitors focus on how they can charge students more but provide them with less, our vision has always been to use technology to make high quality test prep as convenient and affordable as possible," says Mehran Ebadolahi, co-founder and CEO of TestMax. "We are thrilled to have partnered with Affirm to make our courses more affordable than ever. With Affirm financing, our students can study now with immediate access, but pay later with budget friendly monthly payments."
BarMax courses will now be as low as $21/month based on a 0% APR for 12 months with Affirm financing, and LSATMax courses as low as $38/mo based on a 0% APR for 12 months.
As the pioneer of both the LSAT Fee-Waiver Scholarship and the Public Interest Scholarship, TestMax has a legacy of providing students with superior exam preparation for a fraction of the cost of competitors. Aside from enabling students to study with technology they use on a daily basis for an unbeatable price, both app-based platforms feature real, officially licensed questions, world-class instructors, real-time message boards, personalized analytics, and more. Both BarMax and LSATMax are top-rated in the App Store and combined, have more than 200,000 users.
---
About TestMax: TestMax is a Venice Beach-based startup providing comprehensive test preparation on mobile and the web at a fraction of the cost of other prep companies. As the creators of the LSATMax and BarMax apps, TestMax is the leading provider of app-based exam prep in higher-education.
ABOUT AFFIRM: Affirm offers services that empower consumers to advance their financial well-being. Our goal is to revolutionize the banking industry to be more accountable and accessible to consumers. Today, Affirm shoppers get the flexibility to buy now and make simple monthly payments for their purchases. Unlike payment options that have compounding interest and unexpected costs, Affirm shows customers upfront exactly what they'll owe—with no hidden fees and no surprises. Affirm also reaches a broader population of consumers through advanced technology and analytics that look beyond traditional FICO scores. These features increase customer satisfaction over other options.
To view the full release click here.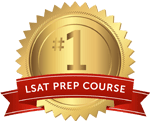 Get the #1-Rated LSAT Prep for free.
Try Risk Free
✓ No card required
✓ 1 minute setup