There''s a lot of reasons to consider studying law in Greensboro, North Carolina. For a start, this part of North Carolina is home to some excellent law schools, including the Elon University School of Law in Greensboro, the Wake Forest University School of Law nearby in Winston-Salem and the University of North Carolina School of Law in Chapel Hill. Also, the salary that you can command as an attorney here is a pretty impressive one, ranging from around $71,000 to $91,000. However, to reap the benefits of this lucrative career, you'll first need to attend law school—and to do that, you'll first need to find the best LSAT prep courses in Greensboro.
If you want to become a lawyer in Greensboro, you're going to need to take the LSAT test in order to gain entry to the law school of your choice. The top schools will place heavy importance on the score you achieve in this exam, so you need to be certain that you've done the very best that you can. You certainly cannot rely on turning up to the test without proper preparation. There are limits on the number of times you are permitted to take this test, not only in a single year, but over your whole lifetime, so there's no room for error. You need to make sure you put the work in so you can ace the paper first time.
The good news is that there is no shortage of good resources that you can put to use when it comes to helping yourself to prepare for the all-important exam. There are LSAT prep courses available in the Greensboro area that can be completed either online or in-person. Both online and in-person courses enable you to become familiar with all of the areas that the test covers and teach you a host of strategies so you can truly excel on the day of the test.
While you have several different LSAT resources available in your local area, you need to choose the right LSAT preparation class that will guarantee that you're successful. However, finding the right class for you can be harder than it appears. You will need to read reviews and check the results achieved by different prep courses–something that takes a long time and can be a stressful experience. This is especially the case if you're already in work or are studying.
That's why you can rely on us to make sure you have all the information you need to make an informed decision about which course to choose. We have more than a decade of experience in LSAT preparation, so you can be confident that we know exactly what you're looking for from both online and in-person courses in the Greensboro area. We've outlined all of the very best options for you to choose from so that your search can be quicker and easier.
The courses that we recommend all meet our rigorous selection criteria. They must all feature:
Genuine LSAT preparation tests that include real questions from previous years' tests
In-detail video explanations covering all question areas in detail
Flexible pricing to meet your budgeting needs
An effective support system for students
Materials not only for use in class but also afterward
We will also only recommend courses that have a long-standing record of helping its students to boost their LSAT scores.
Online vs In-Person LSAT Classes
It's an established fact that every student has a different preferred way to learn. That's why it's so important to choose an LSAT class that suits the learning style that matches your needs. So if, for example, you prefer a hands-on earning method, you will probably benefit most from an in-person class.
However, there are a number of issues that could prevent you from attending an in-person course. For a start, these classes have restrictive schedules that simply can't accommodate everyone's needs, especially if you need to fit your studying in around your work commitments or family obligations.
Another consideration to keep in mind when choosing the right class for you is how easy it will be to attend a course in person. While you may like the idea of going to a class and meeting other students, if the only in-person course available in your area is a long drive away from your home, this could prove to be very challenging. Having to drive in rush hour traffic is stressful, and you may end up missing some of the classes. This is not only a waste of time and money, but will also put you at a huge disadvantage when it comes to taking the test.
In such cases, it may be best to choose an online LSAT prep course instead of an in-person one. An online course will give you a lot more flexibility as you'll be able to plan to take your lessons and use the available resources at a time that suits you. You also won't need to physically attend a course–something that is extremely beneficial for anyone lacking their own car, who has a busy schedule that isn't compatible with the rigid schedule of an in-person course, or who can only find an in-person course many miles from home. An online course gives you the freedom to study at a time and place to suit you, with all of the vital information you require for preparation at your fingertips.
Remote learning has a few downsides, of course. You won't have an instructor physically present to answer your questions or resolve any problems you're having with the course material. However, the good news is that today's top online LSAT prep courses have had a strong system of support built in, so experts will be on hand to answer your queries efficiently and in a short space of time.
Since you haven't yet started to earn a Greensboro lawyer's attractive salary, the cost of your course may be a consideration. An online course will be a lot more affordable than an in-person alternative. Also, you should remember that these days the LSAT test is a digital one and not a traditional pen and paper exam. Therefore, an online course gives you the best preparation experience for the realities of the examination.
Click here to find out everything you need to know about comparing in-person and online courses.
| | |
| --- | --- |
| Pros of an Online Course | Pros of an In-Person Course |
| You can fit your studying around your existing commitments and lifestyle | You'll receive your teaching in person. |
| The tests and learning resources are available whenever you need them | You'll meet other students in a face-to-face, social environment |
| The overall cost is much lower | |
| You can personalize your learning so the areas you're struggling with most can be addressed | |
| The format is very similar to that of the actual LSAT test | |
The Best Online LSAT Prep Courses in Greensboro

LSATMax LSAT Prep Course
Your secret weapon for getting accepted to the law school of your choice, the LSATMax online LSAT prep course from TestMax, is guaranteed to raise your scores. For a reasonable one-time fee, you'll get instant access to a huge arsenal of tools to help you prepare for the exam on your own time. With countless five-star reviews across TrustPilot, Google Play, and the Apple App Store, LSATMax is clearly the best online LSAT course available.
What makes LSATMax the best online prep course for any pre-law student looking to max out their LSAT scores? First, because it's available on both web and mobile, you will be able to access your course materials at any time. Next, unlike many online courses that use practice questions written by so-called experts, LSATMax only uses actual questions that have appeared on the LSAT. Your membership gives you access to up to 9,000 questions.
There are three LSATMax course packages available. All three contain the full LSATMax course catalog with over 100 hours of video from instructors who have all scored in the 99th percentile on the LSAT themselves. You'll also have opportunities to get personalized help from our instructors via real-time chat, message boards and scheduled office hours Q&A sessions. All students can also access their sample questions using LSATMax's digital LSAT simulator for an authentic experience that replicates and gets you ready for the real LSAT.
Course Packages Available:
All LSATMax packages contain the full course catalog and a subscription to LSAT Prep Plus which gets you access to every LSAT practice exam available from the LSAC. You can choose between 3 flexible packages that give you access for the length of time you need to study for the LSAT.
LSATMax 60: This package gives you 60-day access to the full LSATMax course. It is great for students who have a shorter amount of time to study before their exam or who only need to raise their score a few points.
LSATMax 180: This 180 day access package is designed to fit the needs of most students by giving access to the course for longer than the average time spent studying for the exam.
LSATMax 365: This package is the best value for those who have a longer time frame to study for the exam or need to raise their score as much as possible.
No matter which package you choose, TestMax offers 0% financing for up to a full year through Affirm. Remember, the earlier you begin preparing for the LSAT, the higher your scores will be.
Pros:
Get instant access to flexible packages and pricing
Guaranteed to boost your LSAT score or your money back
Interactive instruction with real LSAT experts
Digital LSAT simulator for 100% realistic test experience
---

TestMasters Online LSAT Prep Course
https://www.testmasters.net/online-lsat-course
The TestMasters Online LSAT Prep Course gives you a chance to watch live training courses for up to 100 days before your LSAT is administered. Available for a moderate price, this course is taught by Robin Singh who holds the record for the most perfect LSAT scores. TestMasters uses a large selection of real questions from previous LSAT exams in its curriculum. Rather than creating on-demand video lessons exclusively for the online course, the TestMasters Prep Course features recorded videos from previous live classes. While the information is good, this lack of interactivity makes you feel more like a fly on the wall of a prep course rather than an active participant.
Pros:
160+ hours of recorded classroom training
Uses real LSAT questions
Cons:
More expensive than most LSAT prep courses
Taught by an instructor who was a "natural" at the LSAT, so it can be hard to relate for those of us who need extra help
---

Law School Admission Council Official LSAT Prep
https://www.lsac.org/lsat/prep
The Law School Admission Council (LSAC) is the organization that administers the actual LSAT, so their official prep course is definitely worth looking at. While this is one of the least expensive LSAT prep products available, there are also some large omissions. First, the LSAC only uses practice tests for their online platform, not authentic LSAT questions from past tests. Second, while access to the real test interface is a nice touch, there is little actual instruction in this package. Due to the low price and these missing pieces, this service is best used as a supplement to your study rather than your primary prep course.
Pros:
Uses the real LSAT test interface
Low price
Cons:
Just the practice tests, so no instruction is included
Practice questions aren't taken from real LSATs
---
The Best In-Person LSAT Prep Courses in Greensboro
If you're looking for the perfect in-person LSAT prep course in Greensboro, NC or the local area, one of the following providers could be the right choice for you.
TestMasters
Address: University of North Carolina School of Law, 160 Ridge Road, Chapel Hill, NC 27514
Phone Number: 1-800-696-5728
https://www.testmasters.net/Lsat-Prep-Courses/north-carolina-chapel-hill
TestMasters offers in-depth preparation experience for the LSAT test, so you'll be completely confident on the big day. All the tutoring is given by an expert instructor with a score in the 98th percentile or better, and the curriculum was designed by the most successful LSAT-taker in history. You'll receive 60 hours of teaching in class together with no less than 20 practice exams. If you require assistance in-person, your tutor can supply it straight away. With a convenient location in Chapel Hill, it's a great choice for anyone living near the University of North Carolina.
Manhattan Review
Address: Raleigh-Durham Teaching Center at the Hilton, 4810 Page Creek Lane
Durham, NC 27703
Phone Number: (919) 436-3748
https://www.manhattanreview.com/raleigh-durham-lsat-prep-courses/
Manhattan Review specializes in tailoring their teaching to the learning needs of the individual students. This long-established LSAT prep course provider is known for choosing only the best and most qualified instructors who not only score in the top 1% on their own LSAT exam but also who have graduated from a top university or law school and who have years of teaching experience. This course is held in Durham, which is around an hour's drive from Greensboro, so if you live in this area or have a car, this could be the course for you.
Kaplan Test Prep
Address: Elon – Moseley
100 Campus Drive
Elon, NC 27244
Phone Number: +1-800-KAP-TEST
https://www.kaptest.com/study/locations/lsat/greensboro/nc/
Kaplan Test Prep is a well-known and long-established provider of LSAT test prep courses. Promising outstanding results for its students through their excellent instructors and large library of course materials, Kaplan promises to refund tuition fees if repeat testers fail to achieve a higher score. This course is run in-person at Elon University School of Law in Greensboro, so it could be a good choice for anyone living close by.
The Best Law Schools Near Greensboro
Greensboro is located close to many popular law schools, so here are five of the best law schools in North Carolina within easy reach of this city.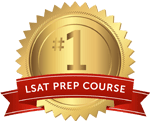 Get the #1-Rated LSAT Prep for free.
Try Risk Free
✓ No card required
✓ 1 minute setup