Chesapeake is a town just south of the historical Norfolk city which sits on the Chesapeake Bay that shares its name. Unlike its urbanized neighbor with its military port and throbbing downtown and nightlife, Chesapeake is a sprawling township of leafy wetlands and protected forests. The centerpiece of this natural haven is the Great Dismal Swamp National Wildlife Refuge, home to over 17 species of reptiles and amphibians. If your somebody who love to stroll into nature's hidden closets and sing along with the chirrup of crickets, then Chesapeake might be a great place for you to work, live, and study. With Norfolk and Virginia Beach so close, urbanized landscapes that light up the waterfront are only a stone's throw away. The historical significance of Chesapeake is impressive as well, as it one of the first parts of the New World to be colonized in the colonial era.
As you might imagine, Chesapeake is a little quieter than its northern neighbors, but there is still plenty for a budding lawyer to do. Chesapeake has a crime rate higher than 88% of all other Virginian cities and towns. Lawyers are rewarded impressively for their work in the state, pulling in over $90,090 per year on average. Virginia has many incredible law schools to attend which Chesapeake is a short drive from, including the William and Mary Law School—the oldest law school in the United States—and the feted University of Virginia law program, which is widely regarded as one of the best in the entire country.
To get into this or any other law program, first you need to slay the minotaur that is the LSAT. To help you chart its labyrinthine demands, you need a great LSAT prep course. No matter how talented you are or the strength of your GPA, law schools are going to first and foremost look at how you did on this test. A great LSAT prep course will be the thread that guides you through the maze of logic questions, comprehension and analysis that make up this mythic test.
No two LSAT courses are alike. The teachers, materials and locations will all be different, so you need to find an LSAT course that works for you and plays to your strengths and helps shore up your weaknesses.
We're here to help. We're vastly experienced in LSAT preparation and we know what makes a good LSAT course and what you should look for. The fundamentals of any LSAT course should be the following, and you should disregard any course that does not offer you at least these things:
Actual LSAT questions from years previous.
Detailed video explanations of the types of questions you'll receive
A sliding scale for pricing
A support system to help you with your prep even when you are not in class
Online vs In-Person LSAT Classes
One of the biggest decisions you have to make when it comes to doing an LSAT course is whether to go the traditional route and take an in-person class, or whether to do an online course. Both have their advantages and disadvantages which we'll discuss in due course. Online courses have developed significantly over the past few years and are no longer a poor man's alternative to an in-person course–even though they are significantly cheaper! Some experts even say that online courses are now definitely the way to go.
There is still a lot to be said for a traditional in-person course, however. These courses function like classic classroom courses, where you will sit in a room with your peers and listen to the teacher explicate the LSAT exam and proctor examinations for you and give you feedback on your progress. The advantage of these courses is the direct, face-to-face access to your instructor, which–if they are good at their job–certainly has a multitude of benefits. What's more, because you will be working in a cohort of like-minded peers, you'll have plenty of people to bounce ideas off and generate discussion with which may help stimulate your study and boost your score more than you might by studying alone. Finally, the rigid, regimented structure of in-person courses are very useful for those of us who struggle to motivate themselves or need a guiding hand to get through.
There are significant drawbacks though. The first and most important one is the cost. In-person tuition is way more expensive than online courses, and not always to greater effect. Often, the class can be too slow or too fast for you, causing you to get frustrated and not being able to absorb all the information you were hoping too. Also, the rigidity of the schedule can make it difficult to fit around your normal life, which is particularly problematic if you are working, have family or have other commitments. Missing a class can also be a huge problem, as there isn't a way to get the lost hour back except perhaps through teacher's notes. Also, the teacher might not be very effective, or they might clash with your learning style. Finally–you have to get there! It often takes at least a short drive to get to an LSAT course, and that adds to the time and expense of attending one.
Online courses overcome many of these issues. Firstly, they are much cheaper. This is always a huge benefit. You can go at your own pace, too. Online courses can be taken whenever you like. Perhaps you enjoy working first thing in the morning, or maybe you're a night owl whose brain switches on at 4 in the morning. Either way, an online course can be accessed and utilized when it makes sense for you.
Online courses have also developed in sophistication in the way they interact with their attendees. Whereas they used to just be databanks of lectures, now there are often live lectures and there is usually ongoing support through live chat and email contact with a tutor who can help you fine-tune yoru examination technique and deal with the exact problems you are having. Online courses are also often superior in the number of tests they offer, with many offering upwards of 20 real LSAT tests from years past so you can get your teeth into the nitty-gritty details of the exam and have nothing surprise you come the final day.
Whichever route you choose will make you successful if you make the best of it. The key is choosing an exam that fits your style of learning and will let you bring your talents to the fore.
Pros of an In-Person Course:
In-person resources such as teachers, books, and peers.
Structured system that goes at a specific pace, allowing you to focus on one thing at a time.
Take practice tests in a realistic environment.
Pros of an Online Course:
Make your own schedule.
Expansive list of readily available resources.
Less expensive than in-person.
Personalized problem solving.
Take as many practice tests as you want.
The Best Online LSAT Prep Courses in Chesapeake, Virginia

LSATMax LSAT Prep Course
Your secret weapon for getting accepted to the law school of your choice, the LSATMax online LSAT prep course from TestMax, is guaranteed to raise your scores. For a reasonable one-time fee, you'll get instant access to a huge arsenal of tools to help you prepare for the exam on your own time. With countless five-star reviews across TrustPilot, Google Play, and the Apple App Store, LSATMax is clearly the best online LSAT course available.
What makes LSATMax the best online prep course for any pre-law student looking to max out their LSAT scores? First, because it's available on both web and mobile, you will be able to access your course materials at any time. Next, unlike many online courses that use practice questions written by so-called experts, LSATMax only uses actual questions that have appeared on the LSAT. Your membership gives you access to up to 9,000 questions.
There are three LSATMax course packages available. All three contain the full LSATMax course catalog with over 100 hours of video from instructors who have all scored in the 99th percentile on the LSAT themselves. You'll also have opportunities to get personalized help from our instructors via real-time chat, message boards and scheduled office hours Q&A sessions. All students can also access their sample questions using LSATMax's digital LSAT simulator for an authentic experience that replicates and gets you ready for the real LSAT.
Course Packages Available:
All LSATMax packages contain the full course catalog and a subscription to LSAT Prep Plus which gets you access to every LSAT practice exam available from the LSAC. You can choose between 3 flexible packages that give you access for the length of time you need to study for the LSAT.
LSATMax 60: This package gives you 60-day access to the full LSATMax course. It is great for students who have a shorter amount of time to study before their exam or who only need to raise their score a few points.
LSATMax 180: This 180 day access package is designed to fit the needs of most students by giving access to the course for longer than the average time spent studying for the exam.
LSATMax 365: This package is the best value for those who have a longer time frame to study for the exam or need to raise their score as much as possible.
No matter which package you choose, TestMax offers 0% financing for up to a full year through Affirm. Remember, the earlier you begin preparing for the LSAT, the higher your scores will be.
Pros:
Get instant access to flexible packages and pricing
Guaranteed to boost your LSAT score or your money back
Interactive instruction with real LSAT experts
Digital LSAT simulator for 100% realistic test experience
---

TestMasters Online LSAT Prep Course
https://www.testmasters.net/online-lsat-course
The TestMasters Online LSAT Prep Course gives you a chance to watch live training courses for up to 100 days before your LSAT is administered. Available for a moderate price, this course is taught by Robin Singh who holds the record for the most perfect LSAT scores. TestMasters uses a large selection of real questions from previous LSAT exams in its curriculum. Rather than creating on-demand video lessons exclusively for the online course, the TestMasters Prep Course features recorded videos from previous live classes. While the information is good, this lack of interactivity makes you feel more like a fly on the wall of a prep course rather than an active participant.
Pros:
160+ hours of recorded classroom training
Uses real LSAT questions
Cons:
More expensive than most LSAT prep courses
Taught by an instructor who was a "natural" at the LSAT, so it can be hard to relate for those of us who need extra help
---

Law School Admission Council Official LSAT Prep
https://www.lsac.org/lsat/prep
The Law School Admission Council (LSAC) is the organization that administers the actual LSAT, so their official prep course is definitely worth looking at. While this is one of the least expensive LSAT prep products available, there are also some large omissions. First, the LSAC only uses practice tests for their online platform, not authentic LSAT questions from past tests. Second, while access to the real test interface is a nice touch, there is little actual instruction in this package. Due to the low price and these missing pieces, this service is best used as a supplement to your study rather than your primary prep course.
Pros:
Uses the real LSAT test interface
Low price
Cons:
Just the practice tests, so no instruction is included
Practice questions aren't taken from real LSATs
---
The Best In-Person LSAT Prep Courses in Chesapeake, Virginia
Testmasters
Address: Fairfield Inn & Suites Williamsburg,1402 Richmond Road, Williamsburg, VA 23185
Phone Number: 1-800-696-5728
Link to website: https://www.testmasters.net/Lsat-Prep-Courses/virginia-chesapeake
Why they are a good choice
Testmasters offer an excellent course that has 160 hours of instruction, which consists of a whopping 60 hours of in-class time and another 100 hours which are available online as extra content. As part of their course offering, you get 20 practice exams to get yourself familiar with the LSAT. Unfortunately, it's over an hour's drive away in Williamsburg, but that is the location of the William and Mary Law School—if you're looking at getting into this university, preparing for the LSAT here can be an ideal choice and a bit of an adventure.
Varsity Tutors
Address: Variable
Phone Number: 855 905-8997
Website: https://www.varsitytutors.com/tutoring-chesapeake
Why they are a good choice
Varsity Tutors is a tutoring service that matches you with a top LSAT tutor for one-to-one personalized tuition in the Chesapeake area. As it's one-on-one, Varsity Tutors is willing to meet you in a variety of locations, often including one's own home. One-on-one tutoring is always a fast way to learn, but it's also a very expensive one. However, if this a route you are keen on, Varsity Tutors is a good bet.
The Best Law Schools near Chesapeake, Virginia
Regent University School of Law
You can see a full list of the best law schools in the state here.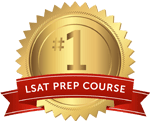 Get the #1-Rated LSAT Prep for free.
Try Risk Free
✓ No card required
✓ 1 minute setup