Henderson is often considered an offshoot of Las Vegas, but it is very much so its own city. The history of Henderson dates back to the 1940s, when it was the country's main producer of magnesium, which was then nicknamed the "miracle metal," giving the city great importance. Times after World War II were uncertain for a city that was built specifically to help the war cause, but the state of repurposed it to be used for industrial plants, and by 1953, Henderson was officially an incorporated city.
Fast forward to the present, and you will find a city that has a little something for everyone. Henderson is regularly listed as one of America's safest cities to live in and is also a great tourist destination. Because it is so close to Las Vegas, those looking to study law can set their eyes on the University of – Las Vegas. Those studying in Henderson will find plenty to do away from the Vegas Strip. There are plenty of trails for hiking, and as long as you can stand the heat, these are available year-round. Those in a more relaxed frame of mind can wander over to the Green Valley Ranch. Here, there are spas and casinos that will give you a laid back 70's feel, with a shopping and dining district nearby. The arts are also well represented in Henderson, with several upscale movie theaters and music venues. And then, of course, there is always the short trip into Las Vegas. Of course, there is also the quiet suburban feel of Henderson, an aspect that aspiring law professionals might appreciate. It can also pay to be a law professional in Henderson: lawyers on average make around $85,000 per year.
To be a lawyer, you'll need to go to law school first, and the University of – Las Vegas is a good choice for just that. The William S. Boyd School of Law at UNLV, the only accredited law school in the state of, performs well in national rankings, and their acceptance rates and tough requirements for admission reflect this. Of those who apply, only 31% get in. This is determined by several factors. The average GPA for those that get into this school is lower than a lot of other law schools, but the average score on the law school admission test, known as the LSAT, is higher than others.
Because of this, you will want to do especially well on the LSAT if you are hoping to get into the William S. Boyd School of Law. The LSAT itself is a daunting task. It is known for its difficulty and the amount of stress it causes in hopeful law students. However, there are ways to mitigate this stress. With focused studying and the right kind of preparation, you can go into the LSAT with a strategy and confidence.
Finding an LSAT prep course is no easy proposition, either. Considering the amount of stress you are already under just with the thought of taking the LSAT, the idea of sifting through so many options to find a prep course can be very overwhelming. With modern technology, the options you have available to you are seemingly endless. It is true that there are a lot of factors to consider when picking an LSAT prep course, and in this article, we will help you parse through the options. Using this guide, you will be able to more easily find an LSAT prep course that is right for you, your schedule, and your budget. Before we go into details, there are things that we think are necessary for an LSAT prep course.
Actual LSAT questions from years previous.
Detailed video/in-person explanations of the types of questions you'll receive.
A sliding scale for pricing.
A support system to help you with your prep even when you are not in class.
Online vs In-Person LSAT Prep Courses
As mentioned above, there are a lot of factors that go into choosing an LSAT prep course. The first thing you will want to consider, and maybe the most important thing to consider, is where you will be taking your LSAT prep. This is such an important consideration because of how much time you will be spending on your studies leading up to the exam. The two options you have are very different but have the same goal. Those options are online LSAT prep courses or in-person LSAT prep courses. Traditional thinking would lead you to believe that in-person courses would be able to give you access to more resources and support, but with modern technology, that is simply not true. While online classes can offer all of the resources and support that an in-person course can, there are differences between the two. Let's take a look at those.
If you prefer structure and being in a classroom, then in-person classes may be the way to go for you. If you decide to take in-person courses, you will want to make sure you are fully committed to them. These sessions typically last for two months and meet once or twice a week. In an in-person class, you will be placed with a group of peers and an instructor who is well versed in the LSAT. Having peers around you can be advantageous because you will be able to use them as an added resource and support system.
Some may worry that class sizes may be too big, but most in-person courses limit class sizes to 12 students or less. In these classes, you will go over the content of the LSAT and also test-taking strategy. Once away from the classroom you will receive extra support in the form of video instruction and oftentimes you will have an instructor available to answer emails.
There are downsides to taking in-person courses, though. One concern is that they can be very time-consuming. Another concern is that they are very expensive, sometimes prohibitively so.
For those seeking flexibility in their studies, online prep courses are the way to go. Because of modern technology, the gap in available resources and support is negligible. The downside to these courses is that you won't have the same face to face interaction with an instructor, and you won't have peers as a support system. You will have plenty of resources, though, and plenty of support via email. A lot of online LSAT prep courses even offer 24/7 email support, which is especially great for those who have to use the later hours of the day to do their studying.
Speaking of which, the biggest plus to do your LSAT prep online is that you can do it wherever and whenever you would like. This is especially great for those who may be thinking of changing careers and while doing so are still tied to a busy schedule. One of the other perks of doing your prep work online is that it is significantly less expensive than in-person classes.
Whether you choose an online course or in-person, you will want to make sure that practice exams are offered. Practice exams may be the most crucial element of your preparation leading up to your exam date These practice exams will be able to pinpoint your weaknesses, allowing you to work on them, and also give you an authentic test-taking experience as most courses' practice exams are LSATs from previous years. Some courses space these out strategically throughout a session, while other courses will give you as many practice exams as you need to be taken whenever you want.
Pros of an In-Person Course:
In-person resources such as teachers, books, and peers.
A structured system that goes at a specific pace, allowing you to focus on one thing at a time.
Take practice tests in a realistic environment.
Pros of an Online Course:
Make your own schedule.
An expansive list of readily available resources.
Less expensive than In-Person.
Personalized problem-solving.
Take as many practice tests as you want.
Best Online Prep Courses in Henderson

LSATMax LSAT Prep Course
Your secret weapon for getting accepted to the law school of your choice, the LSATMax online LSAT prep course from TestMax, is guaranteed to raise your scores. For a reasonable one-time fee, you'll get instant access to a huge arsenal of tools to help you prepare for the exam on your own time. With countless five-star reviews across TrustPilot, Google Play, and the Apple App Store, LSATMax is clearly the best online LSAT course available.
What makes LSATMax the best online prep course for any pre-law student looking to max out their LSAT scores? First, because it's available on both web and mobile, you will be able to access your course materials at any time. Next, unlike many online courses that use practice questions written by so-called experts, LSATMax only uses actual questions that have appeared on the LSAT. Your membership gives you access to up to 9,000 questions.
There are three LSATMax course packages available. All three contain the full LSATMax course catalog with over 100 hours of video from instructors who have all scored in the 99th percentile on the LSAT themselves. You'll also have opportunities to get personalized help from our instructors via real-time chat, message boards and scheduled office hours Q&A sessions. All students can also access their sample questions using LSATMax's digital LSAT simulator for an authentic experience that replicates and gets you ready for the real LSAT.
Course Packages Available:
All LSATMax packages contain the full course catalog and a subscription to LSAT Prep Plus which gets you access to every LSAT practice exam available from the LSAC. You can choose between 3 flexible packages that give you access for the length of time you need to study for the LSAT.
LSATMax 60: This package gives you 60-day access to the full LSATMax course. It is great for students who have a shorter amount of time to study before their exam or who only need to raise their score a few points.
LSATMax 180: This 180 day access package is designed to fit the needs of most students by giving access to the course for longer than the average time spent studying for the exam.
LSATMax 365: This package is the best value for those who have a longer time frame to study for the exam or need to raise their score as much as possible.
No matter which package you choose, TestMax offers 0% financing for up to a full year through Affirm. Remember, the earlier you begin preparing for the LSAT, the higher your scores will be.
Pros:
Get instant access to flexible packages and pricing
Guaranteed to boost your LSAT score or your money back
Interactive instruction with real LSAT experts
Digital LSAT simulator for 100% realistic test experience
---

Kaplan Live Online LSAT Training
https://www.kaptest.com/lsat/courses/lsat-prep-live-online
Delivered over the course of eight live classes, the Kaplan Live Online LSAT Training also includes two live, proctored LSAT practice exams. While the Kaplan instructors have good reviews, this 32-hour course is more expensive than many alternatives offering 100+ hours of video training. Kaplan also allows students to purchase three additional hours of one-on-one training by upgrading to the Live Online PLUS plan. One drawback to the format of the Kaplan Live LSAT training is that it's not very flexible: you must attend classes during specific times, or attend a make-up session later.
Pros:
Access to 80+ real LSAT tests
Includes LSAT lesson books
Cons:
One of the most expensive online LSAT courses
Must attend live classes during scheduled times
Only 32 hours of video training included
---

Law School Admission Council Official LSAT Prep
https://www.lsac.org/lsat/prep
The Law School Admission Council (LSAC) is the organization that administers the actual LSAT, so their official prep course is definitely worth looking at. While this is one of the least expensive LSAT prep products available, there are also some large omissions. First, the LSAC only uses practice tests for their online platform, not authentic LSAT questions from past tests. Second, while access to the real test interface is a nice touch, there is little actual instruction in this package. Due to the low price and these missing pieces, this service is best used as a supplement to your study rather than your primary prep course.
Pros:
Uses the real LSAT test interface
Low price
Cons:
Just the practice tests, so no instruction is included
Practice questions aren't taken from real LSATs
---
Best In-Person Prep Courses in Henderson
UNLV LSAT Prep:
Address-Paradise Campus, 851 E. Tropicana Avenue, Las Vegas, NV 89119
Phone Number-(702) 895-3394
Link-http://continuingeducation.unlv.edu/catalog/lsat-prep-classes
Why they are a good choice
This is a 10 session course that covers everything from content to strategy, organized by UNLV itself. The curriculum was carefully curated and the instructors for this course are top-notch. With this course, you will receive 30 hours of classroom time plus extra study materials outside of the classroom for 30 days after your course is over. This course gives you access to 20 practice exams, including the most recent years' tests. The UNLV Paradise campus is located just minutes from McCarran International Airport.
TestMasters:
Address-UNLV, 4505 S. Maryland Parkway, Las Vegas, NV 89154
Phone Number-(800) 696-5728
Link--las-vegas" target="_blank" rel="nofollow noopener noreferrer">https://www.testmasters.net/Lsat-Prep-Courses/
-las-vegas
Why they are a good choice
TestMasters is as impressive an in-person LSAT course as you will find. The curriculum was designed by Robin Singh, the world record holder for most perfect scores on the LSAT, and they only hire instructors who have scored in the 98th percentile or better on the LSAT. With TestMasters, you will receive 60 hours of classroom time, plus an extra 100 hours of additional online support. You'll also receive 20 full-length practice exams. TestMasters in Las Vegas is held at UNLV, just east of the famous Las Vegas Strip.
Manhattan Review:
Address-Manhattan Review GMAT GRE LSAT Prep, Las Vegas Teaching Center at the Marriott, 325 Convention Center Drive, Las Vegas, NV 89109
Phone Number-(702) 944-1827
Link-https://www.manhattanreview.com/las-vegas-lsat-prep-courses/
Why they are a good choice
Manhattan Review offers not just test prep but opportunity once you leave law school. Their reputation is based on the success of their former students. They have been able to achieve this by building bridges between students and local companies and universities. They offer flexible scheduling and customizable classes. Manhattan Review in Las Vegas is located just east of the Vegas Strip near the Las Vegas Convention Center.
The Best Law Schools Near Henderson
Interested in going to the best law school near Henderson? See the ?" target="_blank">best law school in
.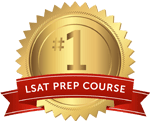 Get the #1-Rated LSAT Prep for free.
Try Risk Free
✓ No card required
✓ 1 minute setup