With its deeply-rooted network of mom and pop stores and vivacious, multiethnic community, Hialeah is known as "The City of Progress." As an unfortunate downside, the city's crime numbers aren't quite as progressive. Hialeah is not among the safest communities in the country, sporting a crime rate that exceeds 66% of cities and towns in Florida. Hialeah citizens have a 1 in 40 chance of becoming a victim of either violent or property crime. Lawyers, therefore, play an important role in facilitating the work of the justice system.
Lawyers in Hialeah earn an average base pay of $92,869 per year, a very respectable salary. Of course, it makes sense for lawyers to be well-compensated considering the demands of their profession. A tremendous amount of knowledge and fortitude are needed in order to be successful in practicing law. Despite the law being plain and clear, each case that a lawyer encounters is wholly unique, presenting its own set of problems. In order to respond to each case appropriately, lawyers must maintain an unwavering focus that spans an entire career. Before stepping foot on that trail, prospective law students must first tread a years-long academic labyrinth built to reveal their potential as lawyers.
For future lawyers, the challenges begin long before law school, with pre-law education culminating in the LSAT. This all-important exam plays a major part in determining whether a candidate will make it into their desired law school. The LSAT is notoriously difficult, and many students are sure to require multiple attempts before achieving a desirable score. In order to maximize their chances, many seek guidance through LSAT prep courses. When administered by the right instructor, an LSAT prep course can do wonders in helping students gain an edge over the monumental exam that looms ahead. It's important to find a good course, as some are much more reputable than others. Finding the right program can be a task in itself, which is why we've assembled this list of the best online and in-person LSAT prep courses in Hialeah. With over ten years of experience in the learning sector, we know what comprises a good prep course and only recommend those that contain the following:
Real LSAT questions and tests (Prep Tests) from previous years
Detailed video explanations of every question type and concept
Flexible pricing to accommodate any budget
Some sort of support system and materials to use during and after the class
Online vs In-Person LSAT Classes
No two students share identical learning patterns, so no single course format is the right fit for everyone. Before browsing through potential providers, consider whether you'd benefit more from taking an online or in-person LSAT prep class. If you prefer an independent, convenient approach, there's a lot to be gained by taking an online course. Alternatively, some students benefit more from personal instruction in a social setting. By taking an in-person class, you'll be closely guided by your instructor, who will be able to provide detailed feedback based on your specific needs as a student. There's also the benefit of studying in a classroom with other prospective law students. Forming study groups is a valuable method of learning that can be a major motivating factor. Despite that, in-person LSAT courses have their downsides, and they're quite considerable. In contrast to online courses that can be accessed from anywhere at any time, the in-person format requires you to travel to the course on a regular basis, which is inconvenient if you're managing several obligations outside of schoolwork. On top of that, in-person LSAT courses are expensive, especially when compared to the online alternative.
For students looking for access to all the tools they'll need for the LSAT without breaking the bank, online courses are an extremely valuable asset. They're great for independent learners, though students who tend to lean more heavily on their instructors can find value in them as well. Online learning continues to evolve rapidly every year — today, there are strong support systems driven by professional LSAT instructors that ensure timely answers to prospective law students' important questions. This is a much-appreciated feature, and the online format is made all the more attractive by allowing students to study whenever and wherever they please. By taking an online course, you can design your own study plan that will lead toward a successful LSAT attempt. Reputable providers make world class resources available to their students, so you won't miss out on any content from opting not to study in a classroom. Online courses are also offered at a fraction of the price of the in-person alternative, making them an ideal fit for students on a budget.
This article on the case against in-class LSAT prep courses lays out some of these arguments in more detail.
| | |
| --- | --- |
| Pros of an Online Course | Pros of an In-Person Course |
| Total freedom to schedule your LSAT prep at your own pace | Instructors provide on-hand guidance to help keep you on the right path |
| Test materials and other valuable resources are available at any time | Opportunity to meet and interact with fellow prospective law students |
| Much less expensive than in-person courses | Classroom environment conducive to learning |
| Personalized study plan to help you tackle problem areas | |
| Simulates real LSAT which is taken digitally on a tablet | |
The Best Online LSAT Prep Courses in Hialeah

LSATMax LSAT Prep Course
Your secret weapon for getting accepted to the law school of your choice, the LSATMax online LSAT prep course from TestMax, is guaranteed to raise your scores. For a reasonable one-time fee, you'll get instant access to a huge arsenal of tools to help you prepare for the exam on your own time. With countless five-star reviews across TrustPilot, Google Play, and the Apple App Store, LSATMax is clearly the best online LSAT course available.
What makes LSATMax the best online prep course for any pre-law student looking to max out their LSAT scores? First, because it's available on both web and mobile, you will be able to access your course materials at any time. Next, unlike many online courses that use practice questions written by so-called experts, LSATMax only uses actual questions that have appeared on the LSAT. Your membership gives you access to up to 9,000 questions.
There are three LSATMax course packages available. All three contain the full LSATMax course catalog with over 100 hours of video from instructors who have all scored in the 99th percentile on the LSAT themselves. You'll also have opportunities to get personalized help from our instructors via real-time chat, message boards and scheduled office hours Q&A sessions. All students can also access their sample questions using LSATMax's digital LSAT simulator for an authentic experience that replicates and gets you ready for the real LSAT.
Course Packages Available:
All LSATMax packages contain the full course catalog and a subscription to LSAT Prep Plus which gets you access to every LSAT practice exam available from the LSAC. You can choose between 3 flexible packages that give you access for the length of time you need to study for the LSAT.
LSATMax 60: This package gives you 60-day access to the full LSATMax course. It is great for students who have a shorter amount of time to study before their exam or who only need to raise their score a few points.
LSATMax 180: This 180 day access package is designed to fit the needs of most students by giving access to the course for longer than the average time spent studying for the exam.
LSATMax 365: This package is the best value for those who have a longer time frame to study for the exam or need to raise their score as much as possible.
No matter which package you choose, TestMax offers 0% financing for up to a full year through Affirm. Remember, the earlier you begin preparing for the LSAT, the higher your scores will be.
Pros:
Get instant access to flexible packages and pricing
Guaranteed to boost your LSAT score or your money back
Interactive instruction with real LSAT experts
Digital LSAT simulator for 100% realistic test experience
---
The Princeton Review LSAT Prep 165+
https://www.princetonreview.com/grad/lsat-honors-course
The only online LSAT Prep course that claims to guarantee a specific score, the Princeton Review has a course called 165+ that promises a score of 165 or higher on your next LSAT test attempt after completing the course. This may seem hard to believe at first, and upon looking into it further, you will find that it only applies to students who have scored higher than 158 on a previous official LSAT test or on the first required practice test. While this can still be useful to improve your scores the second time around, it's nowhere near as impressive as it sounds.
Pros:
Over 80 hours of video instruction by LSAT experts
Online drills with explanations
Cons:
Misleading score guarantee
Very expensive
---

Velocity LSAT Prep
Founded by two friends who met in college, Velocity LSAT Prep promises to help students "kick the LSAT in the face." Behind the irreverent style is plenty of substance with in-depth explanations of over 9,000 authentic LSAT questions from previous tests. There is also a series of videos available that explain a wide variety of theoretical concepts that will appear on the test. Each membership lasts eight months. There's a lot of quality material in Velocity's LSAT online prep course, but the pricing is somewhat confusing. This is in part because the practice questions must be purchased separately, so costs can get out of hand pretty quickly.
Pros:
Explanations for thousands of authentic LSAT questions
Cons:
Only accessible for 8 months
You must purchase the practice questions separately
---
The Best In-Person LSAT Prep Courses in Hialeah
Manhattan Review
Address: Miami Teaching Center at the InterContinental, 100 Chopin Plaza, Miami, FL 33131
Phone: 1-800-246-4600
Link: https://www.manhattanreview.com/miami-lsat-prep-courses/
For students looking to get their foot in the door at one of the country's best law schools, Manhattan Review sports an attractive portfolio of past students who have gone on to become high-achieving attorneys. Student success stories include graduates of Harvard, Northwestern, Stanford and NYU, and many have also graduated from the University of Miami's School of Law. Visit Manhattan Review's Miami webpage for more information on their courses, pricing and venues.
Kaplan, Inc.
Address: Saint Thomas University School Of Law, 16401 NW 37th Avenue, Miami Gardens, FL 33054
Phone: 1-800-527-8378
Link: https://www.kaptest.com/study/locations/lsat/hialeah/fl/
Kaplan's renowned curriculum is available for students seeking a high-quality in-person LSAT prep course. They've been a major entity in the learning sector for years, and they sport a near unmatched reputation helping students get into law school. Kaplan's comprehensive LSAT course is administered through 28 hours of live instruction. By studying with them, you'll have access to an exhaustive list of resources, including over 80 real past LSATs to practice with. You can find their venue at Saint Thomas University School Of Law in Miami Gardens.
The Best Law Schools Near Hialeah
Trying to go to the best law school near Hialeah? See the best law schools in Florida.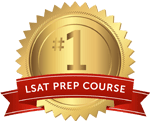 Get the #1-Rated LSAT Prep for free.
Try Risk Free
✓ No card required
✓ 1 minute setup