Alright lovely LSAT prep friends, the sun is out, summer is at its peak and you don't want to be stuffed up in your apartment blasting the air conditioning while trying to focus on Logical Reasoning questions, when you could just study for the LSAT poolside. Think about it, not only will you be crisping up that nice tan, and saving money on electricity, but by using LSATMax's unparalleled convenience, you can also optimize your LSAT score all at the same time.
Remember, with LSATMax, you are not only unfettered by the classroom, which in the summertime is usually full of sweaty, crotchety LSAT "preppers," but you are also unfettered by an internet connection. You're free to roam about anywhere you'd like, little LSAT butterfly. And with such a wonderful summer as this, why not take advantage of that?
In an effort to highlight the unmatched convenience of LSATMax, we are thrilled to announce the first ever LSATMax Photo Contest. This will give you the chance to win a really cool prize: a free BarMax bar exam prep course, so that you will be all set when you enter law school!
This contest asks you a simple question: Where do you study?
To enter:
(1) "Like" our LSATMax Facebook Fan page, and
(2) upload a photo of yourself using LSATMax anywhere outside of a classroom to our Facebook page and tag us (i.e. include "@LSATMax" in the post)
OR
(1) Follow us on Instagram (@LSATMax), and
(2) upload a photo of yourself using LSATMax anywhere outside of a classroom and tag us in the post (i.e. select "Add People" and include LSATMax)
There is no purchase required to enter. Every time you post a new picture, it is considered a new entry and there is no limit to the number of entries you can make.
The prizes are as follows:
One (1) Grand Prizes: Free BarMax course + an Apple TV
Two (2) First Prizes: Free BarMax course
Creativity is key! Show us what uncharted places you've set up your LSAT prep camp. We will be choosing the finalists, and you vote for your favorite. The Grand Prize winners will be the photo entries that receive the most "Likes" on our Facebook page and on Instagram. What better prize to win than a free bar exam review course for when you finish the next three grueling years of law school!
The finalists for this contest will appear online on October 7, 2013, and the voting period will end at midnight PST on October 11, 2013.
The deadline for submitting an entry is midnight PST on October 5, 2013. Please visit here for the Official Rules of the LSATMax Photo Contest.
Best of luck!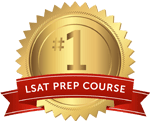 Get the #1-Rated LSAT Prep for free.
Try Risk Free
✓ No card required
✓ 1 minute setup