If you didn't like the library in undergrad, then you better start liking it soon. Your law school library will be one of your greatest allies during your three years in law school. Not only will it be the place where you spend most of your time studying for finals, it will be where you learn how to research, where you have your first 1L break down, and, at some point, it will be the place that brings you comfort and nostalgia thinking back to your law school studying days. The law school library is very important to your law school life.
Things I always looked out for in the law libraries that I visited:
(1) How much natural light does the library get?
(2) Are there many library carrels as opposed to long shared desks?
(3) Are there "quiet floors" or areas of the library that are truly quiet?
(4) Is there free coffee in the library (some of them actually have this!)?
(5) Is the library pretty (I know it seems a silly concern, but, again, you are spending most of your time here, it's a nice consideration to take)?
I did some research and found the top law school libraries based on number of volumes, the ratio of library study seating to enrollment, the ratio of full-time professional librarians to enrollment and the number of hours the library is open each week. Here are my finds:
#1 The University of Iowa College of Law
Volumes: 1,233,072
Library seats per student: 1.10
Students per librarian: 38.5
Hours open: 106
#2 Yale Law School 
Volumes: 1,230,913
Library seats per student: 0.70
Students per librarian: 32.67
Hours open: 133
#3 Indiana University Maurer School of Law—Bloomington
Volumes: 756,331
          Library seats per student: 1.12
Students per librarian: 21.14
Hours open: 115
#4 University of Pennsylvania Law School
 Volumes: 866,087
            Library seats per student: 0.66
Students per librarian: 52.47
Hours open: 115
#5 Louisiana State University, Paul M. Hebert Law Center
Volumes: 855,368
Library seats per student: 0.80
Students per librarian: 44.31
Hours open: 113
Just thought it was interesting to see which schools had the best rated libraries. I'd really recommend taking a tour of the library at whatever law school you are thinking of going to, even if it is a virtual tour, it's definitely worth your while! Now get back to your LSAT prep!
Happy Studying!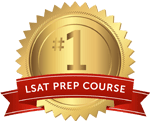 Get the #1-Rated LSAT Prep for free.
Try Risk Free
✓ No card required
✓ 1 minute setup