Alabama is not only famous for the numerous historical and natural features it brings to the United States. It also has a reputation for its top-notch, refined lawyers. The lawyers classify according to the category of their practices.
These categories include personal injury, criminal cases, business litigation, bankruptcy, adoption, and family law. Alabama lawyers are mostly graduates of the state's prestigious law schools.
If you wish to study law in Alabama, here are the top five law schools you should consider.
1. Cumberland School of Law — Samford University
Established in 1847, the ABA-accredited Cumberland School of Law receives national recognition for trial advocacy and excellent instruction. Its most remarkable offerings are:
Juris Doctor Program
Master of Comparative Law (MCL) Degree
The MCL program focuses on educating foreign attorneys in the country's fundamental legal principles. Additionally, the school has some dual-degree programs as well as several LL.M. specialization options, including:
Health law & policy
Financial service regulatory compliance
Legal project management
High education law & compliance
In 2018, the school accepted 74 percent of its applicants. Its 9.8:1 student-faculty ratio ensures that every student gets personal attention. According to the school's official ABA-required disclosures, about 57 percent of the 2013 graduates obtained J.D.-required employment within nine months of graduation.
Keep these numbers in mind if you're looking to join the school:
LSAT 25th-75th percentile: 149 — 155
Median Undergraduate GPA: 3.32
2. Thomas Goode Jones Law School — Faulkner University
In 1983, Faulkner University acquired the Thomas Goode Jones Law School. The law school existed since 1928. It is among the cheapest private schools of law in the country.
Located in Montgomery, the school offers two programs:
88-credit hour Juris Doctor program
Joint LL.M./J.D. in Dispute Resolution
The Joint J.D./LL.M helps students acquire both the LL.M. and J.D. degrees in three years. Also, the school offers generous, merit-based scholarships for candidates with LSAT scores above and slightly below the national average of 150.
The ABA-accredited has a favorable student-faculty ratio of 7.7:1 and accepts a little more than 70 percent of its applicants. According to Jones' official ABA-required disclosures, the class of 2018 had an employment rate of 83 percent.
Here are key numbers to keep in mind if you're looking to join the school:
LSAT 25th-75th percentile: 142 — 151
Median Undergraduate GPA: 3.14
3. University of Alabama School of Law
The University of Alabama School of Law, established in 1872, is the state's only public law school. Since its inception, the school has consistently produced lawyers who become leaders locally, nationally, and globally.
The ABA-accredited law school is popular for offering world-class education at a competitive cost. It provides the following programs:
The Juris Doctor
International LL.M.
M. in Taxation
M in Business
It also offers a four-year Joint J.D./MBA program in partnership with the Manderson Graduate School of Business. Students can also take certificate courses in Governmental Affairs, Public Interest Law, as well as International & Comparative Law.
Students also have the option of participating in at least one clinic before they graduate. The clinics include:
The Children's Rights
The Civil Law Clinic
The Criminal Defense Clinic
The Domestic Violence Clinic
The Elder Law Clinic
The Entrepreneur & Nonprofit Clinic
The Mediation Law Clinic
The school's student-faculty ratio is 6.3:1. It is a competitive law school, accepting only 37 percent of its applicants. These numbers may help you decide if you're considering joining the University of Alabama Law School:
Median LSAT score: 164
Median undergraduate GPA: 3.88
4. Birmingham School of Law
Founded in 1915, Birmingham School of Law is one of the ABA-unaccredited law schools in Alabama. The school offers a part-time Juris Doctor (J.D.) program.
While the ABA does not accredit the school, its graduates are allowed to take the Alabama State Bar attorney licensing exam. If they pass the exam, they may practice law before all municipal, state, and federal courts.
The school is known to offer high-quality education at an affordable cost. However, it ranks below the state's three ABA-accredited law schools when it comes to students passing the state bar attorney examination on their first attempt.
5. Miles Law School
This is another law school in Alabama that is not ABA-accredited. Students are, however, allowed to sit the state's bar attorney exam. Unfortunately, none of the Miles' graduates taking the state bar exam in July 2018 and February 2019 passed.
Founded in 1974, Miles Law School offers a four-year part-time Juris Doctor program. Applicants must possess a bachelor's degree with a minimum 2.5-grade point average from an approved college or university to get into the school.
Conclusion
If you're looking to study law in Alabama, this article will help you choose a law school that best suits your needs.
Find LSAT Resources in Alabama
Getting into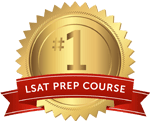 Get the #1-Rated LSAT Prep for free.
Try Risk Free
✓ No card required
✓ 1 minute setup