If you're interested in practicing law, you want to start with a great school. Unfortunately, the search for a good law school can be overwhelming. It's hardly surprising, considering that there are more than 200 law schools in the States.
That's why we've created this series reviewing the top law schools in every state. If you're in North Dakota or considering studying in the state, this post is for you. If you're looking elsewhere, check out our other state guides instead.
We did stick to schools with ABA-accreditation.
What are ABA-Accredited Schools?
The American Bar Association has a program that aims at standardizing law training. The ABA process is difficult for the school. It involves being monitored over three years to check the standard of education.
Of more interest to the student, perhaps, is that graduates of these schools can write the bar exam in any state.
Let's get back to the North Dakota school now.
North Dakota's Top Law School
North Dakota only has one ABA-accredited school – the University of North Dakota School of Law.
University of North Dakota School of Law
Ranking: 146.
Bar Passage Rates: 67.74 percent.
Post-Graduation Salaries: $55,000 – $65,000.
Acceptance Rate: 83 percent.
SAT Ranges: 1,050 – 1,270.
ACT: 21 – 26.
The University of North Dakota has a moderate-size student body. There are more than 8,500 students at any time. The campus is compact, which is ideal when you're walking to class on a cold winter's day.
The school's ranking and bar pass rate do need some improvement. But here, the active social life on campus could also factor into the results. Admission requirements are lower than for many other schools, and this could also negatively impact the passage rate.
Overall, though, the professors are accommodating. If you're struggling with a concept, they'll take more time to explain it. And, naturally, the harder you work, the better your results will be.
Campus life is interesting. There's a big focus on athletics. If you're a keen athlete, you'll have plenty of opportunities to practice here.
The Greek life at the school is not considered integral. Students won't hold it against you if you decide against pledging for a house. The food and accommodation provided are quite good. There's not a lot of competition for admission, so this could be a good safety school.
The fees are reasonable, and there are lots of financial programs available.
Is This School Right for Me?
Are you willing to put in the work?
Are excellent accommodation and food important to you?
Do you like a campus with a fun social vibe?
Did your SATs go less well than expected?
Are you looking for a college where the competition to get a place is lower?
Overall, the statistics of this school could certainly use a boost. If you're a straight-A over-achiever, aim higher. If you're an average student, this university is a lot easier to gain admission to. If you're prepared to work very hard, you can turn those mediocre marks into straight A's here.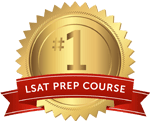 Get the #1-Rated LSAT Prep for free.
Try Risk Free
✓ No card required
✓ 1 minute setup