Getting your law career off to a good start means finding the best school you can afford. The law is complex – without a firm grounding, you can't hope to practice successfully. Fortunately, the United States has some of the best law schools globally.
Unfortunately, we've also got a large number of them. It's great to have a choice, but vetting 237 options can be exhausting. That's why we've done the heavy lifting for you. In this edition of our top law schools in each state, we're focusing on New Mexico.
As always, we'll only consider ABA-Accredited Schools.
What are ABA-Accredited Schools?
ABA stands for the American Bar Association. The ABA introduced a three-year process to ensure standardized law education across the country. Schools that get the ABA seal of approval are doing an excellent job when it comes to training lawyers.
Even better, as a graduate of any of these schools, you can take the bar in any state. That means that you can practice wherever you like.
New Mexico's Top Law School
New Mexico only has one ABA-accredited school – the University of New Mexico School of Law.
University of New Mexico School of Law
Ranking: 91.
Bar Passage Rates: 87 percent.
Post-Graduation Salaries: $55,000 – $65,000.
Acceptance Rate: 67 percent.
SAT Ranges: 930 – 1,170.
ACT: 23 – 28.
The University of New Mexico Law School has a vibrant and diverse community. The university itself is large, with more than 15,000 students at any given time. The school's academic record is excellent. The focus at this school is to work hard but still lead a balanced lifestyle.
Greek life is not a big deal here, but sports are. Students are exceptionally proud of being Lobos.
Tuition is affordable, with a lot of financial aid available to students.
The school adopts an admission policy that goes beyond the marks you received. This policy allows students with slightly lower scores the opportunity to receive a top-notch education. Be warned, though, the competition for positions is quite fierce.
Is This School Right for Me?
Do you want to learn in a diverse environment where the emphasis is on learning and understanding other cultures?
Despite the lower SAT range accepted, the school has an outstanding bar pass rate. Students are expected to work hard.
If you'd like to be in a frat or sorority, you can, but it's not essential out here.
The culture is vibrant and fun.
Are you a sports fan? Then you'll scream your lungs out for the Lobos.
New Mexico is a larger campus with a diverse range of students. College is meant to be an enlightening experience. It's intended to teach you more about the world we live in. The University of New Mexico Law School does an excellent job of that.
The teachers commit to producing America's top lawyers. If you are willing to put in the effort, you'll do well here. And you'll have some fun at the same time. And, who knows, you could run with your own newly found pack of Lobos.
Find LSAT Resources in New Mexico
LSAT Prep Courses
LSAT Tutors
Getting into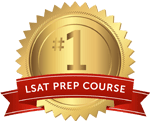 Get the #1-Rated LSAT Prep for free.
Try Risk Free
✓ No card required
✓ 1 minute setup