Happy Friday! If you're anything like me, I'm sure your mind wanders away from your LSAT prep from time to time. Usually my mid-Reading-Comprehension-passage-daydream was a self-tirade on why I'd gotten myself into this LSAT-studying mess. I'd go so far as wonder who else had gone on this arduous path towards law school. A few months ago I wrote a blog post on this exact point: Unexpected Law Degrees.
Today, I found myself thinking back to this topic. I decided to find a few more names to add to the list. So, if you've ever wondered who else has suffered down this law school path alongside you, wonder no more! Let's delve into a discussion on a few more people out there that you may not have known either have law degrees or went to law school—people who in one way or another have felt your current struggle.
Washington Irving
Yes, that's right. The beloved author of The Legend of Sleepy Hollow and Rip Van Winkle was also an attorney. He studied law in Europe under his legal mentor, Judge Josiah Ogden Hoffman and passed the bar in 1806.
John Cleese
Cleese is an English actor, comedian, writer and film producer. He co-founded the British surreal comedy group "Monty Python," co-starred in A Fish Called Wanda, and appeared in two James Bond and two Harry Potter films.  Along with this hefty C.V., he also completed a law degree at Cambridge!
Josh Saviano
The lovable sidekick of Kevin Arnold from The Wonder Years went on to attend Cardozo School of Law and subsequently passed the New York bar. He is currently a partner at Morrison Cohen LLP.
Dick Button
Button is a former American figure skater and a long-time skating television analyst. He is the youngest man to win the Olympic gold in figure skating. After the Olympics, Button went on to attend Harvard Law School in 1952 and subsequently passed the D.C. bar exam.
Harper Lee
The renowned Pulitzer Prize-winning author actually attended law school at the University of Alabama, but she dropped out during her third year of school to move to New York where she eventually worked as an airline reservation clerk and it was during this time that she wrote To Kill A Mockingbird.
Benjamin N. Cardozo
You may be thinking to yourself, of course an Associate Justice of the Supreme Court went to law school! How is this unexpected? Well, what is truly unexpected is that Cardozo actually dropped out of Columbia Law after his 2L year. When Cardozo started law school at Columbia, the program was only two years long, but in the middle of his studies, the faculty decided to extend the program to three years. Cardozo, however, refused to stay for a third year and left law school without a degree. He still passed the bar in 1891 and started practicing appellate law alongside his older brother.
So as you can see, there are many people from many walks of life that have gone down this path. I hope you enjoyed this momentary tidbit of mind wandering! Now back to those practice LSATs!
Happy Studying!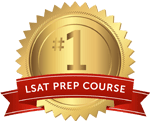 Get the #1-Rated LSAT Prep for free.
Try Risk Free
✓ No card required
✓ 1 minute setup