Law School Top 100 is a free iOS app that has been redesigned and re-launched by the founders of TestMax and The Law School 100. The newest version of Law School Top 100 provides prospective law students with an alternative to more traditional rankings, such as those published by U.S. News & World Report.
The law school experts at TestMax and The Law School 100 have spent many years quantitatively measuring data from law schools in order to establish a more reliable ranking system. In fact, as a result of Law School Top 100's in-depth ranking methodology, the University of California, Irvine ("UCI") School of Law has made its official Law School Top 100 ranking debut. Though the law school first opened in 2009, most traditional ranking resources have yet to include it in their official rankings. UCI premieres on Law School Top 100's list at the lofty rank of 23.
The Law School Top 100 recognizes that ranking law schools is not an objective task. The criteria used in any ranking system will inevitably be subjective. As a comparison, the app also includes the most up-to-date version of U.S. News & World Report's "Best Law Schools" rankings.
Unlike traditional ranking resources, however, Law School Top 100 refuses to release its ranking methodology in order to prevent law schools from gaming the system. A common practice for law schools around the nation is to boost their rankings by funneling funds to various categories that weigh more in the ranking process. By withholding its ranking methodology, Law School Top 100 has put an end to this "rank inflation" tactic, thereby creating a more accurate law school list.
The app also allows prospective law students to select any school on the list to gather more information, such as 75th/25th GPA and LSAT percentiles, enrollment, faculty, address, phone number and email. Every school listed also includes a link to the school's website so students can quickly access additional information.
"We are thrilled to have partnered with The Law School 100 to re-launch Law School Top 100 and add yet another free resource to our growing library of mobile apps," said Mehran Ebadolahi, CEO of TestMax, Inc. and graduate of Harvard Law School. "We felt that the traditional rankings put far too much emphasis on factors that are really a matter of preference, such as a small class size. How else can you explain not having Harvard Law School ranked number one? We wanted to provide prospective law students with another perspective."
Additionally, a new update to the app allows students to filter law schools by distance from their location, by tuition, by GPA and by LSAT scores. Thus, Law School Top 100 users now have access to a list of law schools organized in an order that is completely customized to their specific circumstances.
With the Law School Top 100 app, prospective law students now have one convenient and organized resource where they can compare and contrast law schools with a touch of their finger.
Happy Studying!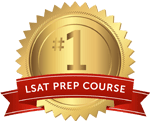 Get the #1-Rated LSAT Prep for free.
Try Risk Free
✓ No card required
✓ 1 minute setup