If you're considering going to law school, one of the first steps on your admissions journey is to take the Law School Admission Test (LSAT); once you have your LSAT scores, you can start applying to your dream schools and bring yourself closer to obtaining your desired law degree. However, knowing exactly when to take the LSATs can be confusing, especially when there are so many factors to take into consideration.
In this article, we'll discuss when exactly the LSATs are administered each year. You'll learn how to choose the best test date for your situation and what factors you need to evaluate when choosing your LSAT test date.
When Is the LSAT Administered?
Every year, the LSAT is administered 7 times, with dates starting in January and ending in November of the same year. The test administrations are spread out evenly to give students ample opportunity to study and pick a testing date that works best for them.
You can check the Law School Admission Council's (LSAC) website for regularly updated information about testing dates, registration deadlines, and testing fees.
How Long Will It Take to Study for the LSAT?
The amount of time it takes you to study in order to feel confident on the LSAT can vary from person to person; it depends on your familiarity with the test, how much time you study each day, and your desired score range. Typically, if you want a higher score, you will need to study a little longer to achieve it.
The average time that a student spends studying for the LSAT is about three months. So, you should aim to start looking into the LSAT at least three months before your expected test date, with extra time added if you know you want to try and score very highly. Evaluate your progress after your first month of studying and then adjust your LSAT test date and application timeline accordingly.
Choosing Your Test Date
For most application cycles, you should be aiming to take your LSAT the summer or early fall of the year before you want to be attending law school; most school applications open around September and stay open until January or February, but the earlier you apply, the better chances your application has of being accepted before seats in the 1L class fill up.
Depending on your personal application timeline, you can also take the LSAT in the early spring of the same year that you are applying. This typically works better for applicants who are not currently in an undergraduate or another degree program, as studying for the LSAT at the same time as graduation and finals can be very stressful.
Below, we'll discuss these factors in more depth so you can make an informed decision about when to take your LSAT.
Law School Admissions Requirements
When choosing your LSAT testing date, make sure to check the school's testing requirements through their admissions website. This will give you a good idea of when applications open and close, the LSAT score you should target, and whether the school will accept a higher LSAT score once you've submitted your application.
Checking each law school's individual admissions requirements is a good first step to take, as it will give you a proper idea of the timeline you need to adhere to in order to be admitted into your dream school. You can then plan your study routine and select an LSAT administration date based off of this information.
Studying in College vs. After Graduation
The LSAT administration date that you choose should take into account whether or not you are currently in an undergraduate or other educational program, or whether you have already graduated.
If you are currently in college and want to attend law school immediately after your graduation, you should be aiming to take the LSAT in the summer between your junior and senior year or the fall of your senior year. Most students find it easier to dedicate studying time to the LSAT when they are not actively in classes or are still fresh off of summer break; it can be difficult juggling all the requirements of graduation and finals in addition to studying for the LSAT if you choose to take the test in the spring of your senior year.
Additionally, many schools' applications are closed and seats at many schools will be filling up quickly by the time you get your score after a spring test administration. So, if your goal is to go directly into law school after completing undergraduate degree, you should probably avoid leaving it until the last minute to take the LSAT.
If you have already completed your undergraduate degree, you do have a little bit more flexibility when it comes to taking the LSAT. As a general rule, you should aim to take the test the year before you want to attend law school; for instance, if you wanted to start school in August of 2024, then you would need to take the test during the spring, summer, or early fall in 2023 in order to have your applications ready to submit during the mid to late fall of 2023.
Retaking the LSAT
LSAT retakes are an important factor to consider when it comes to choosing when to take the test. If you think that you might need a retake, you should try and take your LSAT as early as possible, leaving you another one or two test administrations before your intended application time. Keep in mind that you can only take the LSAT 3 times in a year, and 7 total times in a lifetime, so study carefully and choose your test dates wisely.
Taking your first test earlier will allow you to receive the score, restudy, and then eventually retake the test a couple more times before you apply to law school. Some students may worry about taking the LSAT too many times, as law schools can see that you have retaken the test. But that doesn't matter too much, unless you have taken the LSAT an excessive number of times with an overall downward trend in scores.
Also, law schools will only take your highest score into consideration, so you don't need to worry too much about getting a worse score on your retake, because you can just default to the higher score when submitting applications.
How to Prepare for Your LSAT Test Date
Once you've decided on a testing date, you should try your hardest to create a complete study routine. Using LSAT preparation courses and other online resources is a great way to properly prepare you for the test and to help identify any weaknesses when it comes to your testing skills.
Additionally, you should double check the LSAC's website and identify your testing location. Get familiar with the area and plan your route to get to the testing location—there's nothing worse than getting lost of stuck in traffic when the stakes of the LSAT tend to be so high.
Make sure to practice taking LSATs in real-time settings and show up on test day with confidence, knowing that all of your hard studying will pay off.
How Long Is an LSAT Score Good for?
After you have taken the LSAT and received your score (this typically happens approximately 3 to 4 weeks after test day, depending on the time of year), you are probably wondering how long the score is valid for.
Fortunately, your LSAT score remains useable for up to 5 years after you take the test. This is especially helpful if your life plans change and you need to postpone law school for a year, but don't want to have to study and retake the LSAT all over again.
If you want to read more in-depth information about your score's validity, the LSAC's website explains which scores are included with your score report and how long each score is good for.
Starting Your Law School Journey
The LSATs are far from simple, and can be highly stressful to many students, but they are a necessary evil; taking the LSAT is the first step on your journey to law school, after all. When choosing your testing date, make sure to take into consideration your desired law school's admission requirements, how long you anticipate studying for, and your intended law school enrollment year. As long as you do this, you should be able to find the perfect LSAT date that fits into your overall life plan and maximizes your chances at achieving a high score.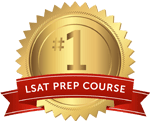 Get the #1-Rated LSAT Prep for free.
Try Risk Free
✓ No card required
✓ 1 minute setup