This past Wednesday, April 19, the Whittier College Board of Trustees held an emergency meeting for the students, faculty, and staff of Whittier Law School. By the time it was over, Whittier Law was the first fully-accredited law school in the United States to announce that it was closing its doors.
How did this happen, and what does it mean for prospective law students?
Whittier Law has had a very bad decade. Since 2010, the qualifications of its entering classes have sunk like a stone. Class size has decreased from just over 300 to about 130 students. First year attrition has hovered around 20 percent—perhaps the highest in the United States.
Things do not improve for many Whittier Law students after graduation, either. In July 2016, only 22 percent of Whittier Law graduates passed the California bar exam. (The statewide average was 62 percent.) Ten months after graduation, less than 30 percent of the Class of 2016 was employed in full-time, long-term jobs where bar passage was required. (Back in June 2015, the Orange County Register published a report finding that Whittier Law's ability to place graduates in full-time, long-term attorney jobs within nine months of graduation stood at less than half the national average for law schools.) Perhaps most distressingly, members of the Class of 2016 had an average of $179,000 in pre-interest debt—the second-highest in the country.
The law school thus has been on the Trustees' radar for quite some time. The Board sold off the land on which the law school is built just this past January, for $13 million in profit. According to Whittier Law faculty, they were led to believe that this money would be reinvested into the law school to try to improve academic performance and post-graduation outcomes. According to the Board, however, all efforts to "right-size" the law school "to achieve enhanced academic viability" have failed.
And with that, it's curtains on Whittier Law. (Although the Trustees have assured existing classes—2017, 2018, and 2019—that they will be able to complete their degrees before the school is shuttered for good, there is no clear, known path for continuing instruction. Allegedly, negotiations to merge Whittier Law with another institutions "recently fell through"; no details have been made public.)
Sadly, the loss of Whittier Law means that one of the most diverse law schools in the United States is shuttering its doors. (According to August 2016 data, a majority of Whittier Law's 392 students were women, and a majority nonwhite. The student body includes a large number of low-income students, immigrants, and single mothers.)
So: what lessons should prospective students take from this news?
As we have previously explained, the legal profession is hierarchical and status driven. This means that the quality of a law student's education—and the value of that education post-graduation—will depend in part on the standing of the law school attended. There is a domino effect here: going to a better law school means you'll have more job opportunities, and perhaps that you'll have been trained better to actually do well in those jobs, leading to a more stable—and fruitful—legal career.
Moreover, law school is expensive—ridiculously, criminally expensive. Over the past few years, many floundering law schools have tried desperately to stay afloat by basically gouging their students: charging obscene amounts of tuition and fees for degrees that are effectively useless, knowing that their students will not be able to discharge their debt in post-graduation bankruptcy.
Policymakers should look very hard at this kind of predatory lending, and do more to protect the law student as consumer, but law students (prospective and actual) must also take more personal responsibility for the debt they accumulate in pursuit of a law degree.
One way to do so is to look at meaningful metrics. Above the Law, for example, has a Top 50 list of law schools premised on the following basic principle: "that given the steep cost of law school and the new normal of the legal job market, potential students should prioritize their future employment prospects over all other factors in deciding whether and where to attend law school."
Prospective students should also talk to debt consultants about what their likely debt load may be and what that means in terms of monthly payments. Owing $150,000 may not seem real, because it's hard to fully wrap one's brain around that number. Having to pay off that $150k via monthly payments of $1500 for the next ten to twelve years suddenly makes things a lot more specific. Prospective law students should think realistically about the amount of debt a law degree would require and what their post-graduation job prospects are likely to be.
In the end, one less low-ranked law school that is unable to produce graduates equipped to pass the bar or land a legal job is not necessarily a bad thing—although our hearts go out to the current Whittier Law School students. Learn from their mistakes, and avoid repeating them.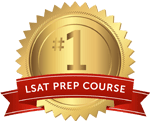 Get the #1-Rated LSAT Prep for free.
Try Risk Free
✓ No card required
✓ 1 minute setup