Like the other top-5 law schools, the University of Chicago Law School is adamant that there is no minimum LSAT or GPA requirement and points to the wide range of GPAs and LSAT scores of its admitted applicants.
The University of Chicago Law was founded in 1902 by a coalition of donors led by John D. Rockefeller. UChicago Law maintains its status as one of the top 5 law schools in the country and consistently receives recognition for its record number of students graduating with state or federal clerkships. In the past 25 years, the University of Chicago Law School has had at least one clerk in every term of the US Supreme Court and in 9 of those terms has had 5 or more clerks at once. The school has been accredited by the Association of American Law Schools since its inception and has been accredited by the American Bar Association since 1923.
Approximately 80 percent of first-year students live near campus on the southwestern shore of Lake Michigan in a neighborhood called Hyde Park because of the abundance of affordable housing and convenience to the Law School. The school has lots of fun ways to get engaged on campus with fellow students including the Wellness Wednesday Program, which convenes every first Wednesday of the month to focus on healthy habits surrounding diet and exercise.
Chicago is a city known for its rich history as the oasis of the Midwest. There are countless numbers of bars and restaurants to enjoy and a thriving music and arts scene, including the Art Institute of Chicago, one of the countries most renowned art museums.
Notable former faculty include former United States President Barack Obama the late US Supreme Court Justice Antonin Scalia.
The University of Chicago Law School offers over 60 unique organizations and student groups to participate in, and several joint/dual degree programs. The school offers a variety of legal clinics including the Civil Rights and Police Accountability Project, the Criminal and Juvenile Justice Project, the Federal Criminal Justice Clinic, and the International Human Rights Clinic.
Students can pursue a joint JD/MBA, JD/PhD, JD/MDiv, or a JD/MPP.
The ABA disclosures indicate 92% of students found long-term JD-required employment within nine months of graduation, and 75% of Chicago graduates earned starting salaries of $160,000 or greater. The school has both a summer public interest funding for 1L and 2L students working in eligible summer nonprofits and a Loan Repayment Assistance Program for graduates in qualifying judicial clerkships.
The University of Chicago Law School is one of the few law schools that operates on a quarter system rather than semesters. The school holds classes in autumn, winter, and spring with no classes being held in the summer as follows:
Autumn Quarter: Late September to mid-December
Winter Quarter: Early January to mid-March
Spring Quarter: Early April to early June (2L and 3L students finish at the end of May)
UChicago Law is considered a moderately competitive law school that accepted ~21% of its applicants. Last year, the school made 185 offers to the several thousand students who applied. The school was ranked third in the country by the popular legal blog Above the Law in 2015 and was just ranked fourth behind Yale Law, Stanford Law and Harvard Law in the 2018 US News & World Report Law School Rankings.
Let's take a closer look at what it actually takes to have a chance of being admitted to this top-5 law school.
Here are the UChicago Law class profile statistics for the past three years:
Class of 2019 Profile
GPA 75th/ 50th/ 25th percentiles: 3.95 / 3.90 / 3.73
LSAT 75th/ 50th / 25th percentiles: 172 / 170 / 166
Number of Applications: 4,380
Number of Admission Offers: 906
Percentage Offered Admission: 20.7%
Newly Enrolled 1Ls: 185
Class of 2018 Profile
GPA 75th/ 50th/ 25th percentiles: 3.97 / 3.90 / 3.69
LSAT 75th/ 50th / 25th percentiles: 172 / 170 / 166
Number of Applications: 4,111
Number of Admission Offers: 900
Percentage Offered Admission: 21.9%
Newly Enrolled 1Ls: 183
Class of 2017 Profile
GPA 75th/ 50th/ 25th percentiles: 3.95 / 3.87 / 3.75
LSAT 75th/ 50th / 25th percentiles: 175 / 173 / 170
Number of Applications: 4,430
Number of Admission Offers: 817
Percentage Offered Admission: 18.4%
Newly Enrolled 1Ls: 190
When does UChicago Law begin accepting applications?
Applications may be submitted as early as August 15th. Applications submitted through LSAC will become reviewable by the Law School beginning September 1st.
How are applications to University of Chicago Law School submitted?
All applicants must apply electronically through LSAC's electronic application process.
Does UChicago Law have an "early admission" or an "early decision" process?
Yes, the Early Decision program is designed for applicants who have thoroughly researched law schools, carefully considered their options, and concluded that the University of Chicago Law School is their top choice. In return for the benefits of receiving an expedited decision and the certainty of completing the admissions process early, the applicant must commit to attending UChicago.
If you are admitted, UChicago requires that you commit to matriculating at the Law School and that you immediately withdraw all applications at other law schools. You may also not initiate any new applications after being notified of your admission at UChicago.
When is the Early Decision deadline?
The Law School must receive your application and required materials from LSAC on or before December 1. You cannot take the December LSAT and be considered for Early Decision (no exceptions).
How much is the application fee and when is the deadline?
Application Deadline: March 1st
Application Fee: $75.00
Financial Aid Deadline: Mid-May
Does University of Chicago Law School grant interviews?
Interviews are currently by invitation only. Interview invitations are contingent upon many factors and an offer to interview does not guarantee admission. The goal is to interview as many potential members of the incoming class as possible, due to the massive amounts of applications however they will unfortunately not be able to offer interviews to all applicants.
Every application will be seriously considered on its merits and will receive a thorough, holistic review regardless of whether the applicant has been invited for an interview.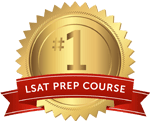 Get the #1-Rated LSAT Prep for free.
Try Risk Free
✓ No card required
✓ 1 minute setup