While Yale Law School claims there is no formula to weigh LSAT scores or a GPA cutoff, the reality is that Yale is the hardest law school to get into. It has the lowest acceptance rate, highest median GPA and it is tied for the highest median LSAT score of any law school in the country.
In 2016 the JD acceptance rate was just above 9%, and for those who were accepted, there was an 80.7% enrollment rate. Half of all entering students had a GPA of over 3.89 and an LSAT score of above 173.
Established in 1824, Yale Law is known for its selectiveness, and small class sizes, which provide students with an intimate learning experience just outside of the New York metropolitan area in New Haven, Connecticut. Each class in Yale's three-year J.D. program is only approximately 200 students each, and the student to faculty ratio is just barely over 8 to 1.
Yale offers an impressive breadth of over 180 courses, with countless opportunities for independent research and writing and nearly 77% of Yale Law students participate in one of the 25 clinics available. One of the most prestigious clinic trials available to students is the Yale Law School Supreme Court Clinic, which provides legal representation to a range of organizations and individuals in the Supreme Court of the United States. Yale also offers several joint degree study programs including J.D.-M.B.A., J.D.-Ph.D., and J.D.-M.A.
Yale boasts an extensive network of over 13,000 alumni who are leaders across the globe in law firms, corporations, public interest, business, government, the judiciary, and academics. Notable alumni include US presidents Bill Clinton and Gerald Ford. Senator Hillary Clinton, Supreme Court Justices Sonia Sotomayor, Clarence Thomas, and Samuel Alito, as well as former Justices Abe Fortas, Potter Stewart, and Byron White. Currently four alumni are serving as US senators.
Several heads of state including Karl Carstens, the 5th president of Germany, and Jose P. Laurel, the 3rd president of the Republic of the Philippines have attended Yale Law School.
Yale Law School is also home to one of the largest law libraries in the world. The Lillian Goldman Law Library, commonly known as the Yale Law Library was built in 1931 and contains almost 800,000 volumes of print materials and about 10,000 active serial titles in which there are 200,000 volumes of foreign and international law materials.
At the turn of the new millennium, the school has made human rights an integral focus of Yale's work. A number of clinics and fellowships allow students to dedicate their time to advocacy, human rights work, and scholarship.
Class of 2019 Profile
GPA 75th/ 50th/ 25th percentiles: 3.97 / 3.89 / 3.79
LSAT 75th/ 50th / 25th percentiles: 175 / 173 / 170
Number of Applications: 2,801
Number of Admission Offers: 259
Percentage Offered Admission: 9.25%
Newly Enrolled 1Ls: 210
Class of 2018 Profile
GPA 75th/ 50th/ 25th percentiles: 3.98 / 3.93 / 3.86
LSAT 75th/ 50th / 25th percentiles: 176 / 173 / 171
Number of Applications: 2,809
Number of Admission Offers: 269
Percentage Offered Admission: 9.6%
Newly Enrolled 1Ls: 200
Class of 2017 Profile
GPA 75th/ 50th/ 25th percentiles: 3.97 / 3.90 / 3.82
LSAT 75th/ 50th / 25th percentiles: 176 / 173 / 170
Number of Applications: 2,637
Newly Enrolled 1Ls: 199
When will the YLS application materials be available?
The Yale Law School application materials were made available to students on October 14, 2016, and on October 3, in 2015. Yale Law School announces when materials will be made available via their twitter account @ylsadmissions.
When does YLS begin accepting applications?
Yale Law School will begins accepting applications in October 2017, and the deadline will be February 28, 2018. YLS claims that there is no advantage, in terms of likelihood of admission, to applying earlier in the cycle.
How are applications to YLS submitted?
Yale requires all first-year applicants to the J.D. program to register for the Law School Admissions Council's Credential Assembly Service (CAS) and to submit their applications through the electronic application service that is included with a CAS subscription. Applicants who are unable to access the electronic application available from LSAC may obtain an application form and instructions by writing to the Yale Law School Office.
Does YLS have an "early decision" or an "early action" program?
No. YLS does not have an early decision or early action program.
When are decisions made?
Most applicants will receive a final response from mid-March to mid-April and Yale's goal is have all decisions made by late April. However, candidates who apply in early autumn will likely receive a decision earlier but this is not guaranteed.
How much is the application fee and when is the deadline?
Application deadline: February 28th
Application fee: $60.00
Financial aid deadline: March 15th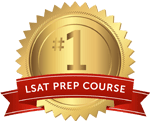 Get the #1-Rated LSAT Prep for free.
Try Risk Free
✓ No card required
✓ 1 minute setup