The NV Exam is in
00

DAYS

:

00

HRS

:

00

MIN

:

00

SEC
Start Preparing

Nevada Bar Exam Information
---
Get Detailed Information About The Nevada Bar Exam Including Schedules, Grading, Reciprocity, Fees, Common Questions & More.
Try Our #1-Rated Bar Review Course for Free
No card required 1 minute setup
The Nevada Bar Exam consists of the Multistate Bar Examination (MBE), the Multistate Performance Test (MPT), and 7 essay questions. Nevada is one of the few states that doesn't use the UBE (Universal Bar Exam), and a passing score constitutes anything over 138 on a 200-point scale. Unlike other bar exams that are typically two days, the Nevada Bar Exam has two and a half days of testing.
Multistate Performance Test (MPT)
Multistate Bar Exam (MBE)
Nevada Essays
The Nevada Essay portion of the exam consists of 7 essay questions, including a required question on legal ethics
Subjects that may be tested on the essay portion include the following: Agency & Partnership, Community Property, Conflict of Laws, Constitutional Law, Contracts, Corporations, Criminal Law & Procedure, Evidence, Persons and Domestic Relations, Real Property, Remedies, Torts, Uniform Commercial Code (Articles 2, 3, and 9), Wills, Estates and Trusts, as well as pleadings and practices under both the Nevada Rules of Civil Procedure and the Federal Rules of Civil Procedure. Both fundamental legal principles and Nevada law are tested and may embrace more than a single subject.
Multistate Performance Test (MPT)
The Multistate Performance Test (MPT) is developed by NCBE and consists of two 90-minute items. It is administered by user jurisdictions as part of the bar examination on the Tuesday before the last Wednesday in February and July of each year.
The MPT is designed to test an examinee's ability to use fundamental lawyering skills in a realistic situation and complete a task that a beginning lawyer should be able to accomplish. The MPT is not a test of substantive knowledge. Rather, it is designed to evaluate certain fundamental skills lawyers are expected to demonstrate, regardless of the area of law in which the skills arise.
Multistate Bar Exam (MBE)
The MBE, which is administered on Wednesday, is developed and graded by the National Conference of Bar Examiners (NCBE).
This portion of the examination is an objective 6-hour examination containing 200 multiple-choice questions, which is divided into two 3-hour sessions during which 100 questions are administered.
The MBE tests 7 subjects: civil procedure, constitutional law, contracts, criminal law & procedure, evidence, real property, and torts.
See our MBE Prep Course and our MBE Practice Questions for addtional MBE resources (included in all of our comprehensive bar exam review courses).
Grading
NCBE scores the MBE component of the exam. A passing score of 75 is required in Nevada
MBE: 33%
Essays: 55.9%
MPT: 11.1%
Nevada bar students are required to pass a conduct exam called the Multistate Professional Responsibility Examination (MPRE) with a score of at least 85.
MPRE must be taken within 3 calendar years before or 3 calendar years after the examination that an applicant passes
Results
Results for the February exam are typically released in late-April. Results for the July exam are typically released in late-September.
Reciprocity
MBE Score Transfer
Nevada does not allow for the transfer of MBE Scores.
Admission on Motion
Nevada does not allow for admission on motion,
Schedule
The Nevada Bar Exam is a 3-day exam administered twice a year.
| | | |
| --- | --- | --- |
| Day | AM | PM |
| Tue | 3 Essays (3 hours) | 2 MPTs (3 hours) |
| Wed | 100 MBE Questions (3 hours) | 100 MBE Questions (3 hours) |
| Thurs | 4 Essays (4 hours) | |
Subjects Tested
MBE Subjects
Civil Procedure
Constitutional Law
Contracts
Criminal Law & Procedure
Evidence
Real Property
Torts
Essay Subjects
Agency & Partnership
Community Property
Conflict of Laws
Constitutional Law
Contracts
Corporations
Criminal Law & Procedure
Evidence
Persons and Domestic Relations
Real Property
Remedies
Torts
Uniform Commercial Code (Articles 2,3, and 9)
Wills, Estates and Trusts
Nevada Civil Procedure
Federal Civil Procedure
Filing Deadlines & Fees
| | | | |
| --- | --- | --- | --- |
| | July 26-27, 2022 | February 21-22, 2023 | July 25-26, 2023 |
| Application Deadline: | Mar 1, 2022 | Oct 1, 2022 | TBD |
| Late Deadline: | May 1, 2022* | Dec 1, 2022* | TBD |
*With $550 late fee.
Contact Information
State Bar of Nevada
3100 West Charleston Blvd.
Las Vegas, NV 89102
Phone: 702-382-2200

BarMax MBE Course
Structure & Features
Note: Our MBE course covers only the MBE section of the NV Bar Exam.
Comprehensive & Concise

BarMax MBE includes all MBE topics subdivided into 7-8 subtopics to make the study material easier to absorb.

Superior Content

Each subtopics include an in-depth outline, an audio lecture from a Harvard-educated law professor, and when appropriate, numerous flashcards and multiple-choice MBE questions from previous exams. You will also receive the outines in printed hardcopy format.

Instant Access

When you enroll in BarMax MBE your study materials are available instantly so you can start immediately and study at your pace. Plus, there are no additional fees to access the full course after the exam.
Civ Pro Lecture Sample


How BarMax Helps You

Pass the Bar.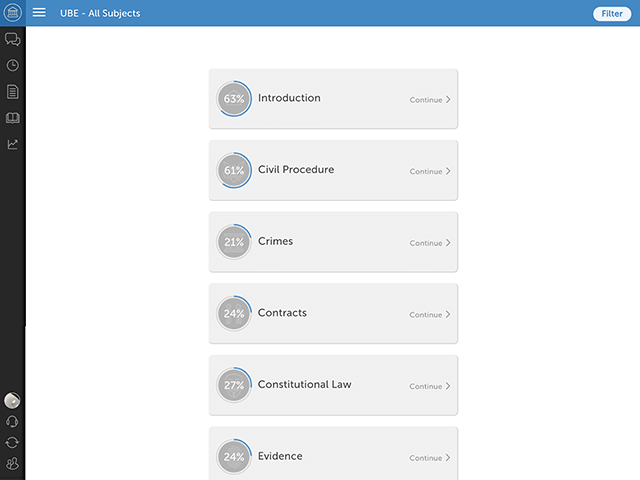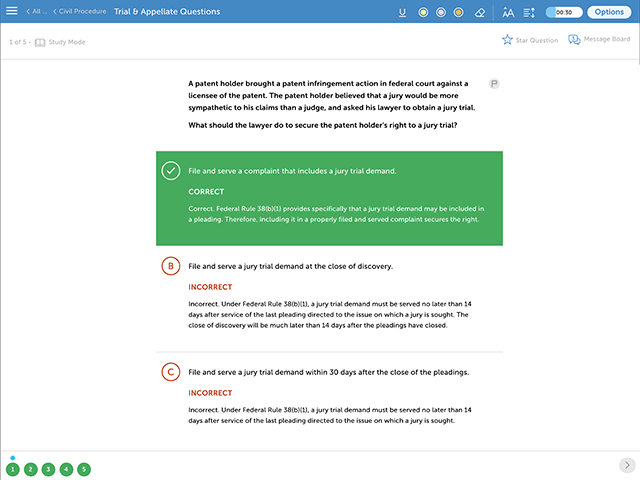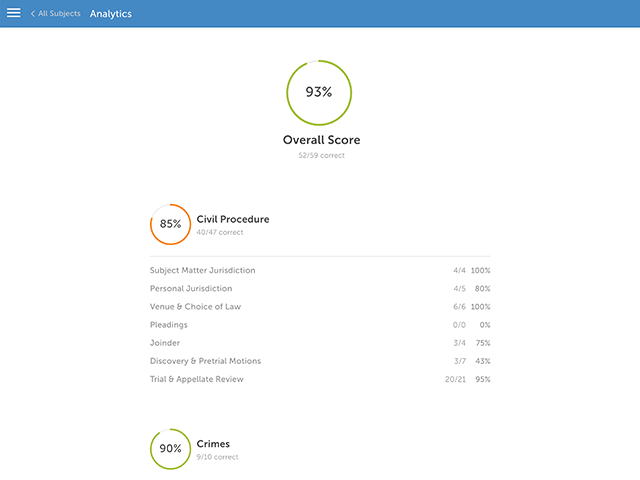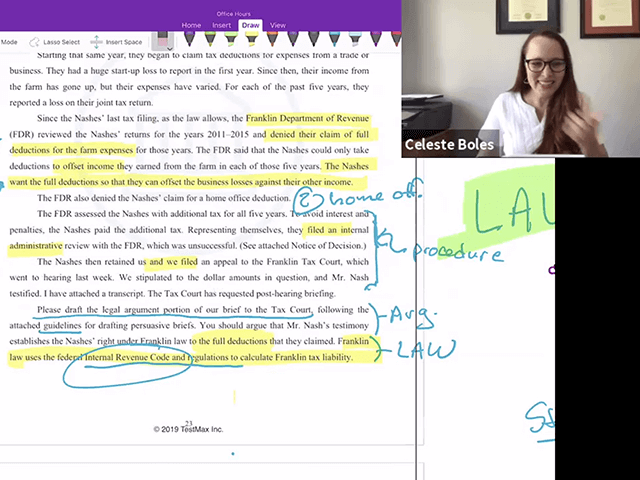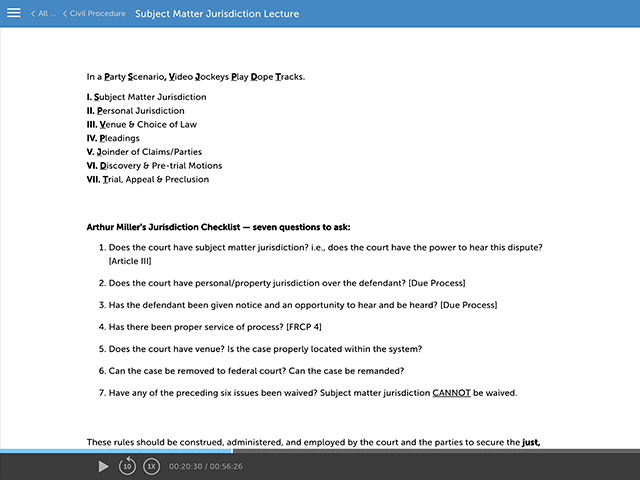 Comprehensive
Exactly what you need to pass
Only Real Questions
Licensed from the NCBE complete with explanations
Detailed Analytics
Track your progress and use time efficiently
World-Class Instructors
Get your questions answered by expert instructors
On Demand Lectures & Outlines
Clear and concise with mnemonics and flashcards

Instant Access
Access our course instantly and keep it for life (even though we are confident you won't need it that long).

Study Anywhere
The entire course fits inside our app and no Internet is required to access the materials.

Real Questions Only
Over 1,950 real MBE questions, plus real essays and real performance tests licensed directly from the NCBE.

High-Quality Content
BarMax's founders and professors are Harvard Law School alumni.

Clear & Concise
Only one outline per subject plus mnemonics and flashcards to help you memorize.

Higher Pass Rates
We release our pass rates while other bar courses refuse to.

Writing Feedback
Personalized writing feedback by former bar exam graders is included with the course.

Flexible Pricing
0% financing available with Affirm with payments as low as $39/month.