Technology has changed our world, including the legal system, in so many ways. Whilehe-said-she-saidcases still exist, the ubiquity of personal technology devices has introduced hard evidence into cases, which years ago would have relied on unreliable eyewitnesses or other imperfect determinants.
Since people have more technology in their pockets than the original spaceships could boast, citizens now have the power to incriminate themselves, or others, at their fingertips. In some cases, technology is still new enough such that the lines are blurred as to whether or not it can be used for evidence, such as in the murder case in which police demanded that Amazon turn over the records from the suspect's Amazon Echo.
Here's a sampling of cases, which demonstrate the important role technology now plays in court cases and verdicts:
Livestreaming that Self-Incriminates
Livestreaming bad behavior on apps like Periscope or platforms like Facebook Live has become an easy way for police to make arrests and for juries and judges to dole out convictions:
Woman Livestreams Her Own Drunk Driving
23-year-old Whitney Marie Beall livestreamed her own drunk driving escapade via Periscopein 2015. In the video, she states that she is drunk and lost. Police in Lakeland, Florida arrested her for driving under the influence.
Rapper Incriminates Self with Instagram Video of Weapons, Drugs, and His Child
Rapper Kodak Black filmed a live video of himself with guns and drugs in his home in the presence of his infant child. After the police saw the video, they came to Black's home and charged him with child neglect, marijuana possession, grand theft of a firearm, and possession of a firearm by a convicted felon. He was then sent to jail.
Swedish Residents Livesteam Gang Rape
Three men used Facebook Live to livestream raping a woman in 2017. Viewers reported the video to police, and the men were arrested and sentenced to prison.
Recording Police Brutality
Livestreaming and recording police interactions via smartphone cameras has emerged as an important way for citizens to capture the exact details of fatal police misconduct and crime:
Philando Castille
32-year-old black man Philando Castile was pulled over by police officer Jeronimo Yanez in St. Anthony, Minnesota for a traffic violation. After informing Yanez that he had a firearm in the car, Philando was shot, and later died. In the backseat, his fiance Diamond Reynolds began to livestream the incident on Facebook Live. While her video didn't capture the moment of the shooting, it captured the aftermath, which provided important context for the resulting investigation.
The video helped rally national outrage and bolster the Black Lives Matter movement, but Yanez was found not guilty of second degree manslaughter and acquitted of two counts of intentional discharge of a firearm that endangers safety.
Eric Garner
A bystander filmed a video of NYPD officer Daniel Pantaleo putting Staten Island resident Eric Garner in a chokehold that resulted in his death. The video sparked national protests, but a grand jury voted not to indict Pantaleo.
Walter Scott
A bystander recorded the traffic stop of Walter Scott in South Carolina for a broken taillight. As Scott ran away from officer Michael Slager, Slager shot him eight times, killing him. Slager claimed that Scott had taken control of his taser and that he feared for his life, but the bystander's video showed that Scott did not take Slager's taser.
The video helped the prosecution win their case against Slager, resulting in a sentence of 20 years behind bars.
Text Messages as Evidence
Woman's Text Lead to Conviction in Suicide Case
Texts between Michelle Carter and her boyfriend Conrad Roy III led a jury to convict her of involuntary manslaughter in the suicide of her boyfriend in Massachusetts in 2017. In one of her most incriminating texts, Carter wrote, "I thought you wanted to do this. The time is right and you're ready, you just need to do it! You can't keep living this way. You just need to do it like you did last time and not think about it and just do it babe. You can't keep doing this every day." Carter was sentenced to 15 months in prison.
Texts lead to Child Sex Abuse Arrest
Michael Kellar and Gail Lynn Burnworth exchanged texts detailing their plan to drug minors and then perform sex acts on them while Kellar was on an airplane. A passenger sitting behind Kellar took photos of the text conversation and alerted the authorities, leading to Kellar and Burnworth's arrest.
Texts Contribute to Aaron Hernandez Murder Conviction
Former football star Aaron Hernandez was tried for the shooting of two people at a Boston nightclub in 2012, and then of shooting his friend Alexander Bradley. The prosecution introduced 500 text messages between Hernandez and his friend Alexander Bradley in which Bradley promised not to tell police or lawyers about the shootings in exchange for money.
Technology has made it easier than ever for citizens and lawyers to collect evidence, and the future undoubtedly holds further innovation that will impact evidence collection and legal proceedings.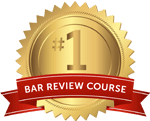 Get the #1-Rated Bar review for free.
Try Risk Free
✓ No card required
✓ 1 minute setup