The 2015 MPRE administrations will be on:
March 28
August 15
November 7
The registration dates February 5, June 25, and September 17, respectively, with an $80 registration fee. There is a late registration, though, in case you happen to miss those dates, one week after each registration date, but for double the price ($160), so make sure you register on time! Also, be sure that you can take it that day, because NCBE does not allow for refunds with MPRE registration.
Do you need an MPRE course? The days of being forced to sign-up for an overpriced bar review course just so you can study for the MPRE are over. With BarMax MPRE, you get everything you need to pass the MPRE for free. No commitment or sign up required.
Please visit the NCBE website for more information about upcoming exam dates.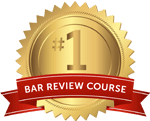 Get the #1-Rated Bar review for free.
Try Risk Free
✓ No card required
✓ 1 minute setup