Norfolk, Virginia is city full of military tradition, art and history. Straddling the Chesapeake bay, it was one of the first colonies of the New World, and it has long since acted as a gateway between the USA and the rest of the world. Still to this day, a gigantic naval station base operates out of the city. A love of all things maritime will go a long way toward making a life in Norfolk one of joy. The Nauticus and USS Wisconsin Museum, a shorefront and battleship museum, is a one-of-a-kind dive into our nation's naval history. The fact that Norfolk is bordered by so many bodies of water means it's extremely easy to get to the beach, dine out on the waterfront or gaze out across the sea.
There are other reasons why graduating in or practicing Law in the Norfolk area is an interesting proposition. Nearby Williamsburg is home to William and Mary Law school, the oldest law school in the United States, and the state of Virginia has one of the most prestigious law programs in the country at the University of Virginia.
Norfolk has a high crime rate, with 41 crimes occurring per 1,000 residents each year putting it near the top of the charts. It's also been known as one of the top ten most violent cities in America for 10 years running. Although hardly a badge of honor, it does mean that for the young practicing lawyer learning their trade, there is plenty to get your teeth stuck into. Lawyers earn, on average, around $92,008 a year working in Norfolk, Virginia–a handsome salary that will make a waterfront property well within your reach.
The path to becoming a lawyer is not an easy one, however. As you may or may not already know, before entering law school, you need to pass the LSAT. The LSAT is a highly demanding test that challenges your competencies, analytical skills, reading and writing to evaluate whether you truly have what it takes to be a lawyer. Law schools use the LSAT to determine which students to offer place to. A high LSAT score will give you a fantastic start in your hopefully long and illustrious career as a lawyer.
However, as with much in life, lawyers are made, not born. To achieve a high mark on the LSAT, you're going to need a lot more than natural wit and intelligence. On top of that, you'll need an excellent LSAT prep course. LSAT prep courses are designed to help students overcome this first obstacle on the path toward being a lawyer by training you for every aspect of the exam. However, not all LSAT courses are created equal. How do you know which one to pick? In our experienced opinion, all LSAT courses must have the following to be worthy of your time:
Actual LSAT questions from years previous.
Detailed video explanations of the types of questions you'll receive
A sliding scale for pricing
A support system to help you with your prep even when you are not in class
Online vs In-Person LSAT Classes
LSAT prep courses are increasingly being offered online. As the world becomes more digitalized, these courses have become more and more sophisticated to the point where they offer an extremely attractive alternate proposition to doing an in-person LSAT course. For some, it's clear that online LSAT courses are simply better.
However, there is still something to be said for an in-person course. The first and most obvious one is the physical presence of the instructor and your classmates. Having the instructor there means you can ask questions, engage with them personally and get to know them very well. Furthermore, the presence of your classmates can also create a shared bond of achievement as you take on the course together, swapping tips and tricks. Also, the traditional feeling of "going to class" can be reassuring for some, and helps many students learn better.
Unfortunately, there are downsides to in-person prep courses too. Firstly, they can be prohibitively expensive, both in and of themselves and when compared against their online counterparts. Secondly, they have to operate on a fixed schedule, meaning that should something come up and you have to skip class that means money lost and preparation time squandered. If you're already busily juggling work and family, the strain of a fixed schedule could be too much. Finally, you may also have the issue of the class being too fast or too slow, and, most fearfully, the instructor just not being very good at their job.
Online courses do sidestep most of these drawbacks. They're significantly cheaper than in-person courses, not only in terms of the course fees but in the lack of needing to travel to class, thus giving you extra money in your pocket for your other expenses. Moreover, online courses can be taken at your leisure. You set the pace. You set the schedule. That means you can prepare for the LSAT in a way that is most suited to your personal preferences. As far as engaging with your tutors is concerned, they're available on live chat to answer any questions you have about the course materials. Rather than being taught a bit of everything as part of a fixed course, you can get direct feedback and do extra work on the areas you most want to improve on.
Finally, good online courses often you a huge wealth of past LSAT practice papers on which to test your mettle and see how close you are to getting the score you want. What's more, as the real LSAT exam is taken on a tablet these days, doing your course online and using a tablet will give you a more authentic feel for the exam as it will be taken on test day. For all these reasons, online courses are rising in popularity, and if it's a method of learning you think will suit you, you shouldn't hesitate to go for it.
Pros of an In-Person Course:
In-person resources such as teachers, books, and peers.
Structured system that goes at a specific pace, allowing you to focus on one thing at a time.
Take practice tests in a realistic environment.
Pros of an Online Course:
Make your own schedule.
Expansive list of readily available resources.
Less expensive than in-person.
Personalized problem solving.
Take as many practice tests as you want.
The Best Online LSAT Prep Courses in Norfolk, Virginia

LSATMax LSAT Prep Course
Your secret weapon for getting accepted to the law school of your choice, the LSATMax online LSAT prep course from TestMax, is guaranteed to raise your scores. For a reasonable one-time fee, you'll get instant access to a huge arsenal of tools to help you prepare for the exam on your own time. With countless five-star reviews across TrustPilot, Google Play, and the Apple App Store, LSATMax is clearly the best online LSAT course available.
What makes LSATMax the best online prep course for any pre-law student looking to max out their LSAT scores? First, because it's available on both web and mobile, you will be able to access your course materials at any time. Next, unlike many online courses that use practice questions written by so-called experts, LSATMax only uses actual questions that have appeared on the LSAT. Your membership gives you access to up to 9,000 questions.
There are three LSATMax course packages available. All three contain the full LSATMax course catalog with over 100 hours of video from instructors who have all scored in the 99th percentile on the LSAT themselves. You'll also have opportunities to get personalized help from our instructors via real-time chat, message boards and scheduled office hours Q&A sessions. All students can also access their sample questions using LSATMax's digital LSAT simulator for an authentic experience that replicates and gets you ready for the real LSAT.
Course Packages Available:
All LSATMax packages contain the full course catalog and a subscription to LSAT Prep Plus which gets you access to every LSAT practice exam available from the LSAC. You can choose between 3 flexible packages that give you access for the length of time you need to study for the LSAT.
LSATMax 60: This package gives you 60-day access to the full LSATMax course. It is great for students who have a shorter amount of time to study before their exam or who only need to raise their score a few points.
LSATMax 180: This 180 day access package is designed to fit the needs of most students by giving access to the course for longer than the average time spent studying for the exam.
LSATMax 365: This package is the best value for those who have a longer time frame to study for the exam or need to raise their score as much as possible.
No matter which package you choose, TestMax offers 0% financing for up to a full year through Affirm. Remember, the earlier you begin preparing for the LSAT, the higher your scores will be.
Pros:
Get instant access to flexible packages and pricing
Guaranteed to boost your LSAT score or your money back
Interactive instruction with real LSAT experts
Digital LSAT simulator for 100% realistic test experience
---
The Princeton Review LSAT Prep 165+
https://www.princetonreview.com/grad/lsat-honors-course
The only online LSAT Prep course that claims to guarantee a specific score, the Princeton Review has a course called 165+ that promises a score of 165 or higher on your next LSAT test attempt after completing the course. This may seem hard to believe at first, and upon looking into it further, you will find that it only applies to students who have scored higher than 158 on a previous official LSAT test or on the first required practice test. While this can still be useful to improve your scores the second time around, it's nowhere near as impressive as it sounds.
Pros:
Over 80 hours of video instruction by LSAT experts
Online drills with explanations
Cons:
Misleading score guarantee
Very expensive
---

Kaplan Live Online LSAT Training
https://www.kaptest.com/lsat/courses/lsat-prep-live-online
Delivered over the course of eight live classes, the Kaplan Live Online LSAT Training also includes two live, proctored LSAT practice exams. While the Kaplan instructors have good reviews, this 32-hour course is more expensive than many alternatives offering 100+ hours of video training. Kaplan also allows students to purchase three additional hours of one-on-one training by upgrading to the Live Online PLUS plan. One drawback to the format of the Kaplan Live LSAT training is that it's not very flexible: you must attend classes during specific times, or attend a make-up session later.
Pros:
Access to 80+ real LSAT tests
Includes LSAT lesson books
Cons:
One of the most expensive online LSAT courses
Must attend live classes during scheduled times
Only 32 hours of video training included
---
The Best In-Person LSAT Prep Courses in Norfolk, Virginia
Testmasters
Address: Fairfield Inn & Suites Williamsburg,1402 Richmond Road, Williamsburg, VA 23185
Phone Number: 1-800-696-5728
Link to website: https://www.testmasters.net/Lsat-Prep-Courses/virginia-norfolk
Why they are a good choice
Sadly for Norfolk, VA residents, the nearest in-person preparation class is currently in Williamsburg, which is about an hour's drive away. However, should you already be in Williamsburg, or hoping to get into William and Mary Law school, it's a highly convenient place to study for your LSAT. Testmasters offer an excellent course which has 160 hours of instruction. 60 hours of these are in-class whilst the other 100 are offered online as a supplement. Testmasters offers over 20 full-length practice exams in the new digital format.
Varsity Tutors
Address: Variable
Phone Number: 855 905-8997
Website: https://www.varsitytutors.com/tutoring-norfolk
Why they are a good choice
Varsity Tutors pairs you with an expert for one-on-one tuition in the Norfolk area. Tutors are all people who have scored highly on the LSAT. They will give you direct, personalized 1-on-1 attention at a location of your choosing in the Norfolk, VA area. Unfortunately, such method of tuition is very expensive, and you don't have any peers. Yet if money is not your main concern and you want personalized help, this is a very good option.
The Best Law Schools near Norfolk, Virginia
Regent University School of Law
You can see a full list of the best law schools in the state here.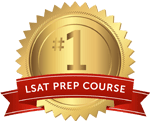 Get the #1-Rated LSAT Prep for free.
Try Risk Free
✓ No card required
✓ 1 minute setup