"All the way to Reno," sang Michael Stipe of R.E.M. The seminal rock band's ballad about the ambitions of the young never feels more true than when thinking about studying for a career in Law in this dusty Nevadan city. Dubbed "the largest small city in the world," Reno is famous for its hospitable people, proximity to Lake Tahoe and, of course, its casinos. The big-city life combined with small-city feeling makes Reno feel intimate but still overflowing with experiences to discover.
The advantages don't stop there. Reno doesn't have income tax on individuals and small businesses, meaning there is a thriving artistic cultural scene of craft beers, small arts festivals and fabulous restaurants on which to help get through your paycheck or make your student loan last. Lake Tahoe nearby makes grand outdoor excursions a mere hour away.
For a young lawyer or lawyer-to-be, there is no shortage of work. As you might imagine with the casino trade living large in the city, people often find themselves in need of a good attorney. Johnny Cash "shot a man in Reno just to watch him die," and this attitude is reflect reflected in the crime rate in Reno. The city is the most dangerous in the state, with a crime rate just over 30 per 1000 people. As such, Reno lawyers pull down on average $80,630 a year, and with no state income tax, that money can go a very long way indeed.
To fulfil your dreams of becoming an ace attorney, first you must pass the LSAT. The LSAT is the first hurdle in any lawyer's career, and it's no surprise that it has gained a formidable reputation for being a test that challenges you to use your analytical skills, your ability to absorb information and your skills at writing effectively. Law schools around the country use the LSAT as their main criteria when deciding which students to admit onto their courses, and therefore a high score is important to get into the law school you desire.
Yet natural talent will only take you so far. William Faulkner said talent is "99% perspiration, 1% inspiration"–and this is as true for the LSAT as it is in any other area of life. To achieve a fantastic score on this high stakes test, you need a good LSAT preparation course!
LSAT preparation courses comes in a variety of shapes and sizes. Yet not all of them are world-class. To be a good LSAT preparation course it should, at a minimum, have the following:
Actual LSAT questions from years previous
Detailed Video explanations of the types of questions you'll receive
A sliding scale for pricing
A support system to help you with your prep even when you are not in class.
Online versus In-Person LSAT courses
The first thing to take into account when deciding which LSAT prep course to go for is whether to a traditional in-person LSAT course or to go for an online course. Both have their advantages and disadvantages, which we're going to go over here. You must choose a course that suits your own individual learning style, and that should be top of your considerations when evaluating the various options available to you.
In-person courses are the traditional way of preparing for the LSAT. Taken at a specific location, often in universities but also in local hotels or conference centers, these courses function like a traditional classroom course. You turn up at the scheduled time and your instructor takes you through the course week by week. They're great at creating a community with your fellow aspirants and for getting face-to-face time with your teacher, and often have a large library of resources on hand for you to access.
However, they have downsides, and they're not insignificant. The first is the cost of these courses. Due to being on location and having to pay instructors, they're much more expensive than their online alternatives. What's more, they run at a fixed schedule, which means that there is no flexibility for you as an attendee when it comes to taking the course. If you have to miss a class due to illness, work or family life, then the opportunity to get instruction on that part of the course is gone. Also, don't underestimate the travel time to and from class. If you're driving an hour to get to the course and an hour back, it squeezes a prospective lawyer's already crowded schedule even more and leaves less time for the studying.
Online courses navigate past many of these downsides. The fact they are fully remote means you can take your LSAT preparation course wherever you feel most comfortable. Furthermore, there is no fixed schedule, meaning that you can build your study time not only around the place that suits you but also the time. If you're working a full time job to pay for your studies or have a family you are looking after, then this can be a godsend. Also, sometimes people are just "on" and ready to absorb learning, and at other times they are "off" and their brain isn't ready for new knowledge. An online prep course allows you to always be working at those times you feel "on".
The advantages don't stop there, though. Online courses have a huge amount of past LSATs that you can take as many times as you like so you know exactly what's coming on the big day. On top of that, the fact that the real LSAT is administered on a tablet means that by practicing online you'll have a more true-to-life experience of taking the actual exam.
Although many are worried that online courses do not offer the same interactivity as in-person courses (and to an extent this is true), most online courses these days offer live chat with a tutor and the opportunity for direct contact and support from that tutor so that you can get answers to the questions you have about the exam.
Pros of an In-Person Course:
In-person resources such as teachers, books, and peers.
Structured system that goes at a specific pace, allowing you to focus on one thing at a time.
Take practice tests in a realistic environment.
Pros of an Online Course:
Make your own schedule.
Expansive list of readily available resources.
Less expensive than in-person.
Personalized problem solving.
Take as many practice tests as you want.
The Best Online LSAT Prep Courses in Reno, Nevada.

LSATMax LSAT Prep Course
Your secret weapon for getting accepted to the law school of your choice, the LSATMax online LSAT prep course from TestMax, is guaranteed to raise your scores. For a reasonable one-time fee, you'll get instant access to a huge arsenal of tools to help you prepare for the exam on your own time. With countless five-star reviews across TrustPilot, Google Play, and the Apple App Store, LSATMax is clearly the best online LSAT course available.
What makes LSATMax the best online prep course for any pre-law student looking to max out their LSAT scores? First, because it's available on both web and mobile, you will be able to access your course materials at any time. Next, unlike many online courses that use practice questions written by so-called experts, LSATMax only uses actual questions that have appeared on the LSAT. Your membership gives you access to up to 9,000 questions.
There are three LSATMax course packages available. All three contain the full LSATMax course catalog with over 100 hours of video from instructors who have all scored in the 99th percentile on the LSAT themselves. You'll also have opportunities to get personalized help from our instructors via real-time chat, message boards and scheduled office hours Q&A sessions. All students can also access their sample questions using LSATMax's digital LSAT simulator for an authentic experience that replicates and gets you ready for the real LSAT.
Course Packages Available:
All LSATMax packages contain the full course catalog and a subscription to LSAT Prep Plus which gets you access to every LSAT practice exam available from the LSAC. You can choose between 3 flexible packages that give you access for the length of time you need to study for the LSAT.
LSATMax 60: This package gives you 60-day access to the full LSATMax course. It is great for students who have a shorter amount of time to study before their exam or who only need to raise their score a few points.
LSATMax 180: This 180 day access package is designed to fit the needs of most students by giving access to the course for longer than the average time spent studying for the exam.
LSATMax 365: This package is the best value for those who have a longer time frame to study for the exam or need to raise their score as much as possible.
No matter which package you choose, TestMax offers 0% financing for up to a full year through Affirm. Remember, the earlier you begin preparing for the LSAT, the higher your scores will be.
Pros:
Get instant access to flexible packages and pricing
Guaranteed to boost your LSAT score or your money back
Interactive instruction with real LSAT experts
Digital LSAT simulator for 100% realistic test experience
---

Alpha Score LSAT Prep
One of the few options for basic, affordable LSAT prep, Alpha Score offers a good selection of study materials for a reasonable price. There are over 50 hours of video lessons from instructors, each with at least 5 years of experience teaching LSAT prep courses. There is no live content, but you are able to ask questions to your instructor via messaging on the member's area of the website. Membership to the Alpha Score LSAT prep course lasts for 12 months before you need to renew to keep access.
Pros:
50+ online lessons and tutorials
Reasonably priced
Long-lasting access
Cons:
Only 10 official LSAT-licensed practice tests included
No live instruction is available
---
The Princeton Review LSAT Prep 165+
https://www.princetonreview.com/grad/lsat-honors-course
The only online LSAT Prep course that claims to guarantee a specific score, the Princeton Review has a course called 165+ that promises a score of 165 or higher on your next LSAT test attempt after completing the course. This may seem hard to believe at first, and upon looking into it further, you will find that it only applies to students who have scored higher than 158 on a previous official LSAT test or on the first required practice test. While this can still be useful to improve your scores the second time around, it's nowhere near as impressive as it sounds.
Pros:
Over 80 hours of video instruction by LSAT experts
Online drills with explanations
Cons:
Misleading score guarantee
Very expensive
---
The Best In-Person LSAT Prep Courses in Reno, Nevada
Name: Kaplan Test
Address: 7000 Dandini Boulevard, Reno
Phone Number: 1-800-527-8378
Link to website: https://www.kaptest.com/study/locations/lsat/reno/nv/
Why they are a good choice
Kaplan have been offering in-person LSAT tests for many years and have built up a reputation as one of the better providers of LSAT prep courses. Access to their huge resource library and their on-demand tutoring video service comes as part of the course. You get 28 hours of in-person instruction at Truckee Meadows Community College as part of this course as well as being able to take 3 proctored LSAT exams. In addition, you'll have access to a collection of on-demand lectures and as many past LSAT practice tests as you can handle. It's hosted just to the north of the city, about a fifteen-minute drive from the center.
Name: Varsity Tutors
Address: Negotiable
Phone Number: 855 905-8997
Website: https://www.varsitytutors.com/tutoring-reno-nv
Why they are a good choice
Varsity Tutors pairs you with a one-on-one tutor that gives you personalized LSAT instruction. The tutors who work for Varsity are all highly-experienced LSAT tutors who scored highly on their own LSAT exam. They're more than happy to work at a location that suits you, making it very convenient. Yet be warned, Varsity tutoring is fearsomely expensive.
The Best Law Schools in Reno, Nevada
As Reno is the far north-west of Nevada, the law schools listed here are mainly in California to the west, as there are only a few law schools in Nevada itself.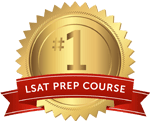 Get the #1-Rated LSAT Prep for free.
Try Risk Free
✓ No card required
✓ 1 minute setup