There's a distinct sense of purpose when studying law in Las Vegas. The big city lights and late night casinos lend themselves to people needing legal representation. While the nightlife is a clear draw to spending part of your academic career in Nevada, there are a list of other reasons to look forward to studying there as well. The nature surrounding the area is absolutely gorgeous. For those who enjoy hiking, you'll find spellbinding views on a countless number of trails. The Hoover Dam is a historic landmark, and the Grand Canyon is only a short drive away. Of course, legal representation being in high demand is nice as well; lawyers in Las Vegas on average make slightly above $100,000 a year.
With great options for law school, Las Vegas really does have it all for the aspiring lawyer. To get there, you're going to have to do well on the LSAT first. Not every school requires an top score on the LSAT, but the better you do, the more options you have. To do your best, you're going to want to find a prep program that suits all of your needs. Once you do, you can start thinking about the future. Will you find yourself with a briefcase on the campus of University of Nevada-Las Vegas? Or are you more likely to exercise your academic acumen at the College of Southern Nevada. Only time will tell, but first things first, let's get you prepared for the LSAT!
There are many things to think about when preparing for the LSAT. Take into account the type of learner you are. Do you do better in a classroom setting, or on a more individual basis where you can go at your own pace? What is your economic situation? While the internet provides awesome resources and can almost simulate a classroom experience, it is still missing that one on one resource of having a teacher right there with you. That being said, in person classes are far more expensive than online classes. Another perk of taking classes online is that you can go at your own pace at fit it into your own schedule. This is especially useful for people who are busy with work, family, or other obligations. Even without prior obligations, getting prepared for the LSAT is a daunting task. We are confident that with our knowledge, we will steer you in the right direction towards a path you can feel confident in taking. Our first recommendation is to find a course that offers the following:
Actual LSAT questions from years previous.
Detailed video explanations of the types of questions you'll receive.
A sliding scale for pricing.
A support system to help you with your prep even when you are not in class.
Online vs In-Person LSAT Classes
To make sure you are fully prepared for the LSAT, you want to prepare in the way that is most comfortable and effective for you. If you thrive with someone helping to keep you on track, then doing an online class might not be the best option for you. However, there are several huge perks to doing online courses. Some people like to learn at their own pace, or feel a bit hampered if they have to adhere to the pace of others. With online prep courses, this will not be an issue. The other perk to online courses is that with modern technology, the amount of resources offered are really impressive. The course itself will still be very structured, and most of them offer 24/7 help if you get stuck with a part of the course. Considering the cost-efficiency and that you can do it from the comfort of your own home, it's an option with a lot of appeal.
As for in-person courses, there's something to be said for having your nose in a book. These courses will likely take place at universities that have access to huge libraries plus staff. Having an instructor to guide you is always useful as well. Most in-person classes offer online support as well, so when you go home, you can continue your prep without missing a beat. These extra resources can include on call instructors, or access to huge internet libraries with all sorts of resources for the LSAT. Of course, with a classroom setting, you will have to go at the pace of everyone else. These classes can be found at the University of Nevada-Las Vegas, and other universities in the surrounding area. UNLV is a huge school with lots of resources.
If you want to do in person prep, but want to go at your own pace, you can do that with private tutoring. This will most likely be the most expensive option, and might not come with some of the outside resources that bigger in-person programs have.
Whatever option you choose, you'll want to make sure that you have the option to do as many practice exams as you'd like. This will give you a realistic idea of where you are in your preparation, and what you need to improve on before you do the actual test. The LSAT used to be done with pencil and paper, but now it is administered via tablet, so those doing online prep courses can be confident that when they do a practice test, it is a realistic representation of what the test will look like.
| | |
| --- | --- |
| Pros of an Online LSAT Classes | Pros of an In-Person LSAT Classes |
| You have complete control over your schedule. | One-one interactions with tutors. |
| You don't need to be at the coaching center to study. | Peer feedback and interaction. |
| Much lighter on the pockets compared to in-person LSAT classes. | The general vibe of group studying is conducive to learning. |
| You can customize the course to address your requirements. | |
| Online prep tests simulate the real LSATs. | |
The Best Online LSAT Prep Courses in Las Vegas

LSATMax LSAT Prep Course
Your secret weapon for getting accepted to the law school of your choice, the LSATMax online LSAT prep course from TestMax, is guaranteed to raise your scores. For a reasonable one-time fee, you'll get instant access to a huge arsenal of tools to help you prepare for the exam on your own time. With countless five-star reviews across TrustPilot, Google Play, and the Apple App Store, LSATMax is clearly the best online LSAT course available.
What makes LSATMax the best online prep course for any pre-law student looking to max out their LSAT scores? First, because it's available on both web and mobile, you will be able to access your course materials at any time. Next, unlike many online courses that use practice questions written by so-called experts, LSATMax only uses actual questions that have appeared on the LSAT. Your membership gives you access to up to 9,000 questions.
There are three LSATMax course packages available. All three contain the full LSATMax course catalog with over 100 hours of video from instructors who have all scored in the 99th percentile on the LSAT themselves. You'll also have opportunities to get personalized help from our instructors via real-time chat, message boards and scheduled office hours Q&A sessions. All students can also access their sample questions using LSATMax's digital LSAT simulator for an authentic experience that replicates and gets you ready for the real LSAT.
Course Packages Available:
All LSATMax packages contain the full course catalog and a subscription to LSAT Prep Plus which gets you access to every LSAT practice exam available from the LSAC. You can choose between 3 flexible packages that give you access for the length of time you need to study for the LSAT.
LSATMax 60: This package gives you 60-day access to the full LSATMax course. It is great for students who have a shorter amount of time to study before their exam or who only need to raise their score a few points.
LSATMax 180: This 180 day access package is designed to fit the needs of most students by giving access to the course for longer than the average time spent studying for the exam.
LSATMax 365: This package is the best value for those who have a longer time frame to study for the exam or need to raise their score as much as possible.
No matter which package you choose, TestMax offers 0% financing for up to a full year through Affirm. Remember, the earlier you begin preparing for the LSAT, the higher your scores will be.
Pros:
Get instant access to flexible packages and pricing
Guaranteed to boost your LSAT score or your money back
Interactive instruction with real LSAT experts
Digital LSAT simulator for 100% realistic test experience
---

Alpha Score LSAT Prep
One of the few options for basic, affordable LSAT prep, Alpha Score offers a good selection of study materials for a reasonable price. There are over 50 hours of video lessons from instructors, each with at least 5 years of experience teaching LSAT prep courses. There is no live content, but you are able to ask questions to your instructor via messaging on the member's area of the website. Membership to the Alpha Score LSAT prep course lasts for 12 months before you need to renew to keep access.
Pros:
50+ online lessons and tutorials
Reasonably priced
Long-lasting access
Cons:
Only 10 official LSAT-licensed practice tests included
No live instruction is available
---

Fox LSAT Demon
Before opening up his LSAT test prep service, Nathan Fox scored 179 on his LSAT, a near-perfect score that placed him in the 99.9th percentile of all test-takers. He's also personally written six books about preparing for the LSAT. Primarily focused on live LSAT prep courses, Fox LSAT has released their online-centered program called the LSAT Demon. Using A.I., the LSAT Demon program tailors the example problems and explanations to each user based on their strengths and weaknesses. While it is an interesting tool, the program suffers from a lack of video instruction and a fairly high monthly fee.
Pros:
I. tutor helps reveal your weakest area
Private tutoring available for an additional fee
Cons:
Monthly fee for access
No video instruction, online exercises only
---
The Best In-Person LSAT Prep Courses in Las Vegas
UNLV LSAT Prep Classes:
Address-
UNLV Paradise Campus
851 E. Tropicana Ave.
Las Vegas, NV 89119
Phone Number-(702) 895-3394
Link
Why they are a good choice:
Doing prep at a college is a great idea because of the resources they have available. Their library is huge, and you'll have plenty of staff on hand to assist you with whatever you need. This course has over 30 hours of contact time, making sure that you are good and set for the LSAT once it happens. Since this class is offered at a University, you won't have to worry about getting in with limited enrollment. They offer classes all throughout the day, so you can fit this into your schedule no matter how busy it is. The other perk is that it is only 10 minutes away from the strip, so after a hard day of studying, you can make a quick trip downtown to grab a delicious bite to eat.
Academic Coaching Services:
Address-
Academic Coaching Services
8375 W. Flamingo Rd.
Las Vegas, NV 89147
Phone-(702) 876-3000
Link
Why they are a good choice:
You won't have the same resources here as you would at UNLV, but what you do have is a staff that has garnered a whole lot of praise for their ability and their passion for getting people prepared for their next steps in education. At ACS, they have identified four specific areas of test taking specific to the LSAT that they will work with you on to help raise your grade, or even ace it the first time you take it. These classes are highly personalized, as they focus specifically on your strengths and weaknesses as a test taker. The instructor they have at ACS is the same one they have had for nine years, and the responses he receives are all positive. Academic Coaching Services is only about 15 minutes away from the strip. Close enough to enjoy a nice meal afterwards, but far enough away that it won't break your focus.
Manhattan Elite Prep:
Address-
Las Vegas Library
833 N Las Vegas Blvd
Las Vegas, NV 89101
Phone Number-(702) 507-3500
Link
Why they are a good choice:
Manhattan Elite Prep has made quite a name for themselves over the years. It's easy to see why, as they offer a myriad of services so you can choose which one works best for you. If you prefer a classroom setting, MEP has plenty of options for different days and different times. If you prefer in-person but want to go about things at your own pace, you can set up private tutoring through MEP. With MEP, you'll receive a good amount of test prep materials, including 10 physical copies of practice tests for you to really hone your skills. Located next to Fremont, right off the highway, Manhattan Elite Prep is easy to get to and in a fun part of town.
The Best Law Schools Near Las Vegas
Trying to go to the best law school near Las Vegas? See the best law schools in Nevada.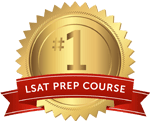 Get the #1-Rated LSAT Prep for free.
Try Risk Free
✓ No card required
✓ 1 minute setup