Chicago is a city with many different faces. The timeless skyline watches over the hustle and bustle of the millions of people who live and work within it. Also inside of Chicago is an American institution over one hundred years old: The Law School at the University of Chicago. Teddy Roosevelt himself helped lay the groundwork for this prestigious institution, and it is still revered to this day. As Al Capone once walked these streets, Chicago is no stranger to famous cases in law. Known as the New York City of the Midwest, Chicago has so much to offer an aspiring law professional. The restaurants are world class, as is the shopping and nightlife. During the summer you can spend your days on the beach of Lake Michigan, or watch as the Chicago River runs green for St. Patrick's Day. Whether you find yourself at the Bean or on the Navy Pier, you'll be impressed by the size of the city. You'll probably be regaled with stories of fires or of a famous basketball player named Michael. This is a city that is steeped in history. Between buildings that were once the largest in the world and expansive districts, Chicago is a city that looms large.
Prospective law students will be attracted to Chicago not only for the wide array of things to do, but also because of academic excellence. There's no shortage of prestigious universities and colleges all around Chicago. In fact, there are five well revered law schools all within walking distance of each other, with the University of Chicago being a short 20 minute drive away. All of these schools sit on or near the water and have access to the hip neighborhoods around them. There are certainly perks of having five universities all so close, as the nightlife and restaurant scene thrive in this area. Not only will you have plenty to do within walking distance, but you will most likely be surrounded by other academics, giving you an immersive school experience.
You don't want to get too far ahead of yourself, though. Before you can apply to one of these great universities, you'll need to ace the LSAT. Before you take the LSAT, you'll need to prepare for it. Figuring out how to prepare can be daunting, but we have years of experience helping students like you find the right path to help guide them to the future. Whether you prefer to sit behind a computer at home, or with a pencil and paper in a classroom setting, we're here to tell you your options. Chief among them is taking an LSAT prep course. Before you choose one, here are the specific things we would advise you to look for in a program:
Actual LSAT questions from previous years.
Detailed video/in-person explanations of the types of questions you'll receive.
A sliding scale for pricing.
A support system to help you with your prep even when you are not in class.
Online vs In-Person Classes
By now, you are probably aware in some capacity of how you learn best. This is a useful thing to know when choosing your prep course. Preparing for the LSAT can be very time consuming, so you'll want to make sure that you are comfortable with the venue you are using to prepare. Those who prefer to go at their own pace will probably want to opt for online courses. These allow you to do your coursework anytime, anywhere. With online courses, you will still have resources at your disposal, including instructors who will be online to help answer any questions you may have. These courses are great for those who have really busy schedules but need to find time to prepare for the LSAT, such as parents or people who work full time. This is also a more affordable option. The downside is that you don't have anyone holding your feet to the fire to get your work done.
Those who prefer more structure will want to opt for in-person classes. A lot of the times these are taught at universities, meaning you'll have access to huge libraries and instructors who really know their law. More specifically, these instructors spend their time studying the LSAT, and the best way to approach the exam. These classes offer more structure as you will have to actually go to the class instead of just making time to hop online. However, because venues and instructors are involved, these are much more expensive. If you want the in-person experience, but don't want to have to go at the pace of others, you can also look into private tutors. This is also an expensive option.
No matter what you choose, you'll need to make sure that your prep course offers practice tests. This is how you will find out what your strengths and weaknesses are when taking the LSAT so you can focus on what you need to improve. Gone are the days of paper and pencil, so you can still have an authentic test taking experience even if you are doing online prep courses. The actual LSAT is now administered on a tablet. This means even with an online course you can have an authentic experience of taking the actual test. This will improve your chances when it comes to doing the real thing. More and more people believe that taking an LSAT prep course online is the best way to do it.
| | |
| --- | --- |
| Pros of an Online LSAT Classes | Pros of an In-Person LSAT Classes |
| You have complete control over your schedule. | One-one interactions with tutors. |
| You don't need to be at the coaching center to study. | Peer feedback and interaction. |
| Much lighter on the pockets compared to in-person LSAT classes. | The general vibe of group studying is conducive to learning. |
| You can customize the course to address your requirements. | |
| Online prep tests simulate the real LSATs. | |
The Best Online LSAT Prep Courses in Chicago

LSATMax LSAT Prep Course
Your secret weapon for getting accepted to the law school of your choice, the LSATMax online LSAT prep course from TestMax, is guaranteed to raise your scores. For a reasonable one-time fee, you'll get instant access to a huge arsenal of tools to help you prepare for the exam on your own time. With countless five-star reviews across TrustPilot, Google Play, and the Apple App Store, LSATMax is clearly the best online LSAT course available.
What makes LSATMax the best online prep course for any pre-law student looking to max out their LSAT scores? First, because it's available on both web and mobile, you will be able to access your course materials at any time. Next, unlike many online courses that use practice questions written by so-called experts, LSATMax only uses actual questions that have appeared on the LSAT. Your membership gives you access to up to 9,000 questions.
There are three LSATMax course packages available. All three contain the full LSATMax course catalog with over 100 hours of video from instructors who have all scored in the 99th percentile on the LSAT themselves. You'll also have opportunities to get personalized help from our instructors via real-time chat, message boards and scheduled office hours Q&A sessions. All students can also access their sample questions using LSATMax's digital LSAT simulator for an authentic experience that replicates and gets you ready for the real LSAT.
Course Packages Available:
All LSATMax packages contain the full course catalog and a subscription to LSAT Prep Plus which gets you access to every LSAT practice exam available from the LSAC. You can choose between 3 flexible packages that give you access for the length of time you need to study for the LSAT.
LSATMax 60: This package gives you 60-day access to the full LSATMax course. It is great for students who have a shorter amount of time to study before their exam or who only need to raise their score a few points.
LSATMax 180: This 180 day access package is designed to fit the needs of most students by giving access to the course for longer than the average time spent studying for the exam.
LSATMax 365: This package is the best value for those who have a longer time frame to study for the exam or need to raise their score as much as possible.
No matter which package you choose, TestMax offers 0% financing for up to a full year through Affirm. Remember, the earlier you begin preparing for the LSAT, the higher your scores will be.
Pros:
Get instant access to flexible packages and pricing
Guaranteed to boost your LSAT score or your money back
Interactive instruction with real LSAT experts
Digital LSAT simulator for 100% realistic test experience
---

Kaplan Live Online LSAT Training
https://www.kaptest.com/lsat/courses/lsat-prep-live-online
Delivered over the course of eight live classes, the Kaplan Live Online LSAT Training also includes two live, proctored LSAT practice exams. While the Kaplan instructors have good reviews, this 32-hour course is more expensive than many alternatives offering 100+ hours of video training. Kaplan also allows students to purchase three additional hours of one-on-one training by upgrading to the Live Online PLUS plan. One drawback to the format of the Kaplan Live LSAT training is that it's not very flexible: you must attend classes during specific times, or attend a make-up session later.
Pros:
Access to 80+ real LSAT tests
Includes LSAT lesson books
Cons:
One of the most expensive online LSAT courses
Must attend live classes during scheduled times
Only 32 hours of video training included
---

Law School Admission Council Official LSAT Prep
https://www.lsac.org/lsat/prep
The Law School Admission Council (LSAC) is the organization that administers the actual LSAT, so their official prep course is definitely worth looking at. While this is one of the least expensive LSAT prep products available, there are also some large omissions. First, the LSAC only uses practice tests for their online platform, not authentic LSAT questions from past tests. Second, while access to the real test interface is a nice touch, there is little actual instruction in this package. Due to the low price and these missing pieces, this service is best used as a supplement to your study rather than your primary prep course.
Pros:
Uses the real LSAT test interface
Low price
Cons:
Just the practice tests, so no instruction is included
Practice questions aren't taken from real LSATs
---
The Best In-Person LSAT Prep Courses in Chicago
DePaul University LSAT Prep Course:
Address-
Depaul University Continuing and Professional Education
14 East Jackson Boulevard, Suite 1010
Chicago, IL 60604
Phone Number-
(312) 362-5295
Link
Why they are a good choice:
When you sign up for a prep course with DePaul University, you are getting the backing of a world class institution. Included in the fees are all of the books you'll need for your LSAT prep. Throughout the course, you will learn test-taking strategies specifically as they pertain to the LSAT. Practice tests will be administered before and after the course, so you will know what areas you need to hone and will therefore have a good feel for how you will perform on the actual exam. DePaul is in a central location with plenty to do nearby, so it won't be too hard to motivate yourself to get up and go to class. You'll have access to the waterfront, shopping, bars and plenty of awesome restaurants.
My Guru:
Address-
My Guru
600 N. Kingsbury St.
Chicago, IL 60654
Phone Number – (312) 278-0321
Link
Why they are a good choice:
My Guru customizes the curriculum to your needs. Once you sign up with My Guru, there are several standardized materials you will be using to prepare for the LSAT, including 10 practice tests that were actual tests in years past. This is a one on one opportunity, and while it is in person, you will still receive online support and materials. My Guru uses material from LSAC.org, which ensures that you will be reviewing material that is on the actual LSAT. Because this isn't a formal classroom setting, the location you decide to meet is up to you, as long as it is in the Chicago city area.
Blueprint LSAT Prep:
Address-
DePaul University Welcome Center
2400 N. Sheffield Ave.
Chicago, IL 60614
Phone Number – (312) 362-8300
Link
Why they are a good choice:
Blueprint prides themselves on only relying on instructors who have scored in the 98th percentile or better of the LSAT. They consider their training effective not just because they have great teachers, but also because they do their best to make the class fun and engaging. With the in-person classes you'll also receive online support. These classes are located at DePaul University, only blocks away from Lake Michigan, museums, shops and restaurants.
The Best Law Schools Near Chicago
Trying to go to the best law school near Chicago? See the best law schools in Illinois.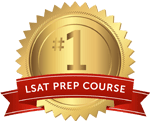 Get the #1-Rated LSAT Prep for free.
Try Risk Free
✓ No card required
✓ 1 minute setup