A career in law in the city of Dallas, Texas, would be very lucrative. It is the ninth most populous city in the United States of America: given the sheer number of people living in the city and the surrounding counties—over 7 million according to the latest census data—you'll never run out of clients to represent. On average, lawyers in Dallas pocket a cool $111,000 annually, while experienced attorneys could exceed this number with an average take-home package of $168,000.
Dallas is a major transportation hub along with the nearby city of Fort Worth. It is host to many major Fortune 500 firms in sectors like IT, finance, defense, transport, and telecommunications. A lawyer in the city will have a diverse set of fields to practice law in and create a successful career in any of the sectors listed above.
The metropolitan area of Dallas has over 41 universities and colleges to choose from, around 4 of which offer courses to pursue a degree in law. Southern Methodist University usually ranks at the top for the most desirable law school in the city. Texas A&M University's Dallas-Fort Worth campus and University of North Texas at Dallas are also coveted universities to get a law degree from. These are well established and storied institutions that only accept candidates with the best LSAT scores.
Thankfully, the city, as well as online courses, have readily available resources to help you prepare for your Law School Admission Test in Dallas. While each of these resources offers unique advantages and disadvantages, online LSAT preparation courses are much more helpful, as is detailed in this persuasive case against in-person LSAT coaching.
We've done the groundwork for you to help you choose the best LSAT prep courses in Dallas. Our decades of experience in coaching LSAT students online and an abundance of success stories give us the right perspective and know-how to zero in on the best LSAT resources. Here's a quick look at the stuff we consider absolutely necessary to make it to our list of best LSAT courses online:
Courses with access to real LSAT papers and tests from previous years.
Audiovisual explanations that cover different types of questions and concepts.
Budget-friendly options that don't burn a hole in your wallet.
Additional prep material, counseling, and resources to see you through the process during as well as after taking the crucial test.
Online vs In-Person LSAT Classes
Despite the fact that online classes are preferable to most students, we would be remiss if we don't mention the advantages offered by in-person LSAT coaching classes. In-person interactions with guides can lead to in-depth discussions on topics you never deemed worthy of extra attention. You get immediate feedback from your coach about your performance and problem areas. There's a general vibe in classrooms that's conducive to learning and encourages you to go the extra mile. Interacting with other students who are in the same boat will keep your interest and enthusiasm for studying up, and make you put in the extra hours of preparation just so you don't lag behind your peers in out of class discussions. Taking practice tests along with peers simulates the real LSAT test-day experience.
On the other hand, you'll be wasting a lot of time commuting to and from these classes. The course proceeds at a pre-set pace, and if you miss out on a class or two, you'll be completely out of sync. The individual attention you might need to understand certain topics wouldn't be available. To address all of these problems, you can opt for online LSAT classes instead.
With recent advancements in technology, video calling, conference calls, and the ease of sharing resources online, online LSAT preparation courses can offer all the benefits of in-person LSAT classes, in addition to a few exclusive perks of their own. You can cut down the commute time, interact with your instructor in real-time with video calls, take the LSAT prep tests just like the real LSATs, and simulate a classroom environment with peer chats if you're joining a group course.
With online prep courses, vast libraries that have a bank of preparatory questions, papers from previous years, explanatory videos, notes with infographics, and so on can be accessed from anywhere at any time. You don't have to visit a specific location to take advantage of these perks like you would with an in-person class. Online LSAT courses are also much more affordable than in-person coaching centers.
Here's a quick summary of the advantages offered by online as well as in-person LSAT classes to help you make your decision.
| | |
| --- | --- |
| Pros of an Online LSAT Classes | Pros of an In-Person LSAT Classes |
| You get to keep your own schedule. | You can have one on one interactions with your instructors. |
| You can study anytime, anywhere. | You can suss out your competition and their level of preparedness. |
| It usually works out cheaper than in-person LSAT coaching classes. | Conversations in-person tend to last longer in our memory and have better recall. |
| You can have a course tailor-made for your requirements. | |
The Best Online LSAT Prep Courses in Dallas

LSATMax LSAT Prep Course
Your secret weapon for getting accepted to the law school of your choice, the LSATMax online LSAT prep course from TestMax, is guaranteed to raise your scores. For a reasonable one-time fee, you'll get instant access to a huge arsenal of tools to help you prepare for the exam on your own time. With countless five-star reviews across TrustPilot, Google Play, and the Apple App Store, LSATMax is clearly the best online LSAT course available.
What makes LSATMax the best online prep course for any pre-law student looking to max out their LSAT scores? First, because it's available on both web and mobile, you will be able to access your course materials at any time. Next, unlike many online courses that use practice questions written by so-called experts, LSATMax only uses actual questions that have appeared on the LSAT. Your membership gives you access to up to 9,000 questions.
There are three LSATMax course packages available. All three contain the full LSATMax course catalog with over 100 hours of video from instructors who have all scored in the 99th percentile on the LSAT themselves. You'll also have opportunities to get personalized help from our instructors via real-time chat, message boards and scheduled office hours Q&A sessions. All students can also access their sample questions using LSATMax's digital LSAT simulator for an authentic experience that replicates and gets you ready for the real LSAT.
Course Packages Available:
All LSATMax packages contain the full course catalog and a subscription to LSAT Prep Plus which gets you access to every LSAT practice exam available from the LSAC. You can choose between 3 flexible packages that give you access for the length of time you need to study for the LSAT.
LSATMax 60: This package gives you 60-day access to the full LSATMax course. It is great for students who have a shorter amount of time to study before their exam or who only need to raise their score a few points.
LSATMax 180: This 180 day access package is designed to fit the needs of most students by giving access to the course for longer than the average time spent studying for the exam.
LSATMax 365: This package is the best value for those who have a longer time frame to study for the exam or need to raise their score as much as possible.
No matter which package you choose, TestMax offers 0% financing for up to a full year through Affirm. Remember, the earlier you begin preparing for the LSAT, the higher your scores will be.
Pros:
Get instant access to flexible packages and pricing
Guaranteed to boost your LSAT score or your money back
Interactive instruction with real LSAT experts
Digital LSAT simulator for 100% realistic test experience
---
The Princeton Review LSAT Prep 165+
https://www.princetonreview.com/grad/lsat-honors-course
The only online LSAT Prep course that claims to guarantee a specific score, the Princeton Review has a course called 165+ that promises a score of 165 or higher on your next LSAT test attempt after completing the course. This may seem hard to believe at first, and upon looking into it further, you will find that it only applies to students who have scored higher than 158 on a previous official LSAT test or on the first required practice test. While this can still be useful to improve your scores the second time around, it's nowhere near as impressive as it sounds.
Pros:
Over 80 hours of video instruction by LSAT experts
Online drills with explanations
Cons:
Misleading score guarantee
Very expensive
---

Alpha Score LSAT Prep
One of the few options for basic, affordable LSAT prep, Alpha Score offers a good selection of study materials for a reasonable price. There are over 50 hours of video lessons from instructors, each with at least 5 years of experience teaching LSAT prep courses. There is no live content, but you are able to ask questions to your instructor via messaging on the member's area of the website. Membership to the Alpha Score LSAT prep course lasts for 12 months before you need to renew to keep access.
Pros:
50+ online lessons and tutorials
Reasonably priced
Long-lasting access
Cons:
Only 10 official LSAT-licensed practice tests included
No live instruction is available
---
The Best In-Person LSAT Prep Courses in Dallas
Manhattan Review
Address: Dallas Teaching Center at the Sheraton, 400 North Olive Street, Dallas, TX 75201
Phone: (214) 254-3620
Link
Why are they a good choice?
The Manhattan Review's in-person coaching classes in Dallas are conducted at their Olive Street center, which is just a few minutes away from the UNT Dallas College of Law. They hire only the most elite set of instructors who've scored in the 99th percentile for their course subjects. The variety of packages they offer is also commendable and caters to all kinds of students' requirements. Crunch courses or special packages are offered for those who've aced the coaching programs and prep-tests but want to go the extra mile. Overall, they have over a decade of experience in coaching students for LSAT preparation and an extensive network of coaching centers through the USA that you can benefit from immensely.
Kaplan Test Prep
Address: Hyatt House Lincoln Park, 8221 N. Central Expressway Dallas, TX 75225
Phone: 1-800-KAP-TEST
Link
Why are they a good choice?
Kaplan Test Prep's LSAT prep courses are very well-reviewed across different cities in the US. They offer personalized study plans for most students based on the student's strengths and weaknesses. You get access to their extensive library with various LSAT resources, previous question papers, and their live channel for more content. Their coaching classes on Central Expressway are centrally located, and the area is easily accessible by various means of transport. They also offer a "Higher Score Guarantee" whereby you can retake their LSAT course for free if you aren't satisfied with your final LSAT score. This comes with a couple of caveats so check with their local centre before you make a decision. A large number of students enroll for their in-person coaching classes—you can see this as a positive or a negative point depending on how much personal attention you require during your LSAT preparation. So many students enroll because of the quality of the classes, but this also means a higher student-to-teacher ratio than some alternative courses.
Varsity Tutors LSAT Tutoring
Address: Any location you choose.
Phone: (214) 463-2912
Link
Why are they a good choice?
Varsity Tutors offer in-person, 1-on-1, home-based tutoring classes that you can plan and arrange with a dedicated instructor. Since this is individual coaching, you get the sole attention of your coach, can set the pace of the course, choose topics to tackle according to your interests, and extend discussions and classes on subjects that you find tricky. Their tutors have high LSAT scores and come with good recommendations, and will also assess your learning style and prowess to tailor the classes to address your individual needs. They also work around your schedule, allowing you to move your class timings when necessary. You can choose to skip commuting if you go with this option, and let the classroom come to you.
The Best Law Schools In Dallas, Texas
Trying to go to the best law school near Dallas? See the best law schools in Texas.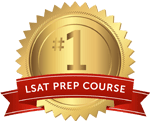 Get the #1-Rated LSAT Prep for free.
Try Risk Free
✓ No card required
✓ 1 minute setup