Jacksonville is the largest city in the continental United States in terms of raw space, and it stands at a whopping 840 square miles total, despite being the fourth largest metro area in Florida by population. A city that is spread out to that kind of level is bound to have issues with its law enforcement capabilities. With that comes a great need for attornies. According to Glassdoor.com, the average salary for an attorney in Jacksonville is around $88,760 per year. While that is 17% below the national average, Jacksonville more than makes up for it with its low cost of living and by being the perfect city for individuals that adore locations where the sun is warm and the beach scene is always cranked up and at the ready.
Obtaining a career in law in the city of Jacksonville is quite an upstanding choice of work, and the LSAT is a huge step on the road towards such an occupation. Your LSAT score is going to be a big determining factor in whether or not you can be a part of any of the fantastic schools of law in the Jacksonville metro area. The University of North Florida as well as the Florida Coastal School of Law, for example, are extremely critical when it comes to LSAT scoring and whether or not an individual is eligible to enter into their rigorous law programs. The good news is that there are many different ways to prepare for the LSAT exam nowadays. Both in-person as well as online courses can assist you in determining all of the best strategies and tricks that will help you dominate the exam.
Yes, there's a lot of LSAT-based study materials out on the market… but the thing that matters most is picking the best preparatory course. But with all of the class choices out there, that probably seems pretty overwhelming, doesn't it? Don't worry, we're here to assist you in your search. We've done considerable research and have collected a list of the very best in-person as well as online LSAT courses in the Jacksonville area. We've got over 10 years of collected knowledge on the matter, as well as literally thousands of LSAT test prep victories in Jacksonville. We know with certainty what a quality LSAT course needs, so please consider courses that cover these following points:
Courses that offer actual LSAT questions and prep exams from years past.
In-depth video commentary for all question types and concepts you might run into.
Scalable pricing for any kind of budget.
An academic support structure and proper research texts/materials for both in-class use as well as at home.
Online vs In-Person LSAT Classes
Everyone is different when it comes to their best method of learning, and it's quite important to pick the kind of classroom environment that best suits your own individualized needs. Going to an in-person LSAT preparatory location, for example, might be beneficial in terms of having a traditional learning experience, but it might not be the best if you live in a more remote region of the city. Jacksonville is a pretty spread-out place, and public transportation might not be as convenient as you want it to be, so it's probably best not to be at the mercy of such things. What if you missed one or two classes because of distance-related issues? Also, be sure to take into consideration what you'll actually pay for the course as well.
Online courses are becoming more of an expectation now in this fast-paced digital age we live in, and in many ways they can be seen as preferable to in-class options. They offer way more in terms of overall flexibility due to classroom materials and lessons being available in an on-demand fashion. This is great for individuals that don't want to or absolutely cannot commute to a real-world location. These sorts of online-based LSAT exam prep courses are also far less expensive than the in-person classroom experience. When you mix the cost-effectiveness on top of the freedom and "learn at your own pace" nature of the digital world, it's fairly clear that the online-based test prep option seems to be a smart way to go, indeed.
It's worth noting that the antiquated paper and pencil days of the LSAT are long gone now. The test is now digital and tablet-based. When choosing a proper study course, be sure to pick one that simulates this modern-day approach to testing with an appropriate phone, tablet, or desktop application.
| | |
| --- | --- |
| Pros of an Online LSAT Classes | Pros of an In-Person LSAT Classes |
| You have complete control over your schedule. | One-one interactions with tutors. |
| You don't need to be at the coaching center to study. | Peer feedback and interaction. |
| Much lighter on the pockets compared to in-person LSAT classes. | The general vibe of group studying is conducive to learning. |
| You can customize the course to address your requirements. | |
| Online prep tests simulate the real LSATs. | |
The Best Online LSAT Prep Courses in Jacksonville

LSATMax LSAT Prep Course
Your secret weapon for getting accepted to the law school of your choice, the LSATMax online LSAT prep course from TestMax, is guaranteed to raise your scores. For a reasonable one-time fee, you'll get instant access to a huge arsenal of tools to help you prepare for the exam on your own time. With countless five-star reviews across TrustPilot, Google Play, and the Apple App Store, LSATMax is clearly the best online LSAT course available.
What makes LSATMax the best online prep course for any pre-law student looking to max out their LSAT scores? First, because it's available on both web and mobile, you will be able to access your course materials at any time. Next, unlike many online courses that use practice questions written by so-called experts, LSATMax only uses actual questions that have appeared on the LSAT. Your membership gives you access to up to 9,000 questions.
There are three LSATMax course packages available. All three contain the full LSATMax course catalog with over 100 hours of video from instructors who have all scored in the 99th percentile on the LSAT themselves. You'll also have opportunities to get personalized help from our instructors via real-time chat, message boards and scheduled office hours Q&A sessions. All students can also access their sample questions using LSATMax's digital LSAT simulator for an authentic experience that replicates and gets you ready for the real LSAT.
Course Packages Available:
All LSATMax packages contain the full course catalog and a subscription to LSAT Prep Plus which gets you access to every LSAT practice exam available from the LSAC. You can choose between 3 flexible packages that give you access for the length of time you need to study for the LSAT.
LSATMax 60: This package gives you 60-day access to the full LSATMax course. It is great for students who have a shorter amount of time to study before their exam or who only need to raise their score a few points.
LSATMax 180: This 180 day access package is designed to fit the needs of most students by giving access to the course for longer than the average time spent studying for the exam.
LSATMax 365: This package is the best value for those who have a longer time frame to study for the exam or need to raise their score as much as possible.
No matter which package you choose, TestMax offers 0% financing for up to a full year through Affirm. Remember, the earlier you begin preparing for the LSAT, the higher your scores will be.
Pros:
Get instant access to flexible packages and pricing
Guaranteed to boost your LSAT score or your money back
Interactive instruction with real LSAT experts
Digital LSAT simulator for 100% realistic test experience
---

Law School Admission Council Official LSAT Prep
https://www.lsac.org/lsat/prep
The Law School Admission Council (LSAC) is the organization that administers the actual LSAT, so their official prep course is definitely worth looking at. While this is one of the least expensive LSAT prep products available, there are also some large omissions. First, the LSAC only uses practice tests for their online platform, not authentic LSAT questions from past tests. Second, while access to the real test interface is a nice touch, there is little actual instruction in this package. Due to the low price and these missing pieces, this service is best used as a supplement to your study rather than your primary prep course.
Pros:
Uses the real LSAT test interface
Low price
Cons:
Just the practice tests, so no instruction is included
Practice questions aren't taken from real LSATs
---
The Princeton Review LSAT Prep 165+
https://www.princetonreview.com/grad/lsat-honors-course
The only online LSAT Prep course that claims to guarantee a specific score, the Princeton Review has a course called 165+ that promises a score of 165 or higher on your next LSAT test attempt after completing the course. This may seem hard to believe at first, and upon looking into it further, you will find that it only applies to students who have scored higher than 158 on a previous official LSAT test or on the first required practice test. While this can still be useful to improve your scores the second time around, it's nowhere near as impressive as it sounds.
Pros:
Over 80 hours of video instruction by LSAT experts
Online drills with explanations
Cons:
Misleading score guarantee
Very expensive
---
The Best In-Person LSAT Prep Courses in Jacksonville
TestMasters
12000 Alumni Drive, Jacksonville FL 32224
1-800-696-5728
https://www.testmasters.net/Lsat-Prep-Courses/florida-jacksonville
TestMasters is a fairly well-known establishment when it comes to test preparation services. Their reputation is undisputed, and they get fantastic results. This prep course is being held on the University of North Florida's campus, at their very own Adam W. Herbert University Center. This is a fantastic course for potential students who live in or near the Jacksonville area. In addition to boasting an excellent curriculum designed by Robin Singh, the world record holder for most perfect LSAT scores, all of TestMaster's courses are taught by expert instructors who have scored no lower than the 98th percentile on the LSAT.
Kaplan Inc.
12000 Alumni Drive, Jacksonville FL 32224
1-800-527-8378
https://www.kaptest.com/study/locations/lsat/jacksonville/fl/
Kaplan is easily one of the top names in the test preparation business. You've seen their preparation guides in almost every bookstore out there. If you're in the market for an LSAT test preparation in-person course, then take a look at Kaplan's website in order to see what courses are available near the Jacksonville area down the line. Just like the TestMasters courses, Kaplan hosts theirs at the convenient Adam W. Herbert University Center. Among their many resources are a complete repository of every single historical LSAT exam.
Manhattan Review
225 East Coastline Drive, Jacksonville, FL 32202
(904) 302-5456
https://www.manhattanreview.com/jacksonville-lsat-prep-courses/
Ever since 1999, the Manhattan Review has been assisting potential law students when it comes to LSAT test preparation. The Manhattan Review offers two LSAT Classic Courses per month, and each course is 28 hours in length total. Manhattan Review prides itself on offering customized test prep for for each individual's unique learning style.
The Best Law Schools Near Jacksonville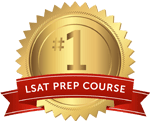 Get the #1-Rated LSAT Prep for free.
Try Risk Free
✓ No card required
✓ 1 minute setup