Looking for the best law schools in Illinois? You are in luck. Today we look at some of the best law schools around Illinois. A career in law is proving more and more lucrative, with demand for attorneys increasing every day across the United States. The better the school, the better your chances of success in the legal field.
Many people are finding their way into law schools, but they enter schools without doing due diligence. The law school you go to can determine how well you pass the bar exams. The right school can even maximize your starting salary. Sitting for a bar exam also requires an American Bar Association-accredited school. That's why it is crucial to enroll in the right school. The following are the top law schools in Illinois:
University of Chicago Law School
The Law School at the University of Chicago is one of the top legal education centers not just in Illinois but all of the United States. It also has among the top citations-per-capita rate by any American law school.
Since its founding in 1909, the law school has established itself as one of the most reputable in the nation. It boasts among the highest placements into the U.S. Supreme Court. 15 to 25 percent of its graduating class each year get a state-level placement. Besides state placements, graduates from the law program get lucrative offers from top-of-the-line law firms in Illinois and across the nation.
U.S. News & World Report ranks this law school at No. 4 among while the Vault 25 puts it at No.5. No wonder it has so many applicants who want to study law each year. It has a 22 percent acceptance rate with a 3.90 GPA median and an LSAT median of 170.
Once you get accepted, you should prepare to part with $58,065 tuition for both in-state residents and non-residents. For such high fees, you get a great student-faculty ratio as well as comfortable class size for 1L sections when you compare them with other law schools.
Bar passage rates
Whenever we recommend any law school to students, we usually check the bar passage rates. The University of Chicago has an excellent record of 97.3 percent, above even the state-level average of 79.3 percent.
Post-graduation salaries
One of the reasons applicants love the University Of Chicago School Of Law is the high employability rate of its alumni. Most of them end up in top law firms while others get clerkship at the Supreme Court. Starting salaries for graduates is $132,000, with room for an increase to $200,000 after a couple of years of experience.
Northwestern University (Pritzker)
Located in Chicago, the Pritzker School Law School at Northwestern University offers a variety of J.D., LLM, and MSL programs. The law school has gained a reputation for producing highly qualified and renowned attorneys through the years. Part of the university's 11 educational entities, Northwestern Law School, is found on the downtown campus in the Streeterville neighborhood.
Established in 1859, Northwestern University law school is both ABA-accredited as well as a member of the AALS. It is one of the schools considered relatively competitive, with an acceptance rate of only 23 percent. At Northwestern University, you can enroll for both full-time and part-time law courses, giving you much-needed flexibility. The student body and staff consist of averagely diverse ethnicities and minorities.
Pritzker law school is ranked No. 10 by the U.S. News & World Report and No. 12 by Vault.com. With such excellent ratings, this college receives record applications. Only 23 percent of applicants get accepted into its law programs.
The Northwestern University School of Law has an LSAT median of 168 and a GPA median of 3.77. The school boasts a highly desirable student-faculty ratio at 6.5:1. Northwestern has an enormous 1L section size. It is 32 percent larger than the law schools in Illinois and a record 40 percent higher than any other private school.
Bar Passage Rates
If you ever worry about passing the bar exams, you will rest easy at Northwestern, knowing they have a 93 percent bar-exam pass rate. The rate exceeds the state average and guarantees students the successful completion of their studies.
Post-Graduation Salaries
Everybody wants to earn top dollar after getting their degree. Salary projections for a 2020 Northwestern graduate are a median of $180,000 in the private sector and $60,000 average for the public sector.
University of Illinois Urbana-Champaign Law School
Founded in 1897, the college of law at the University of Illinois Urbana-Champaign (UIUC Law) is an ABA-approved school and a member of the AALS. The Urbana-Champaign campus accommodates over 500 students in various law programs.
UIUC Law campus boasts a record 84 percent graduation rate. Even though it has a high return-on-investment rating, the one thing that makes it stand out completely from other law schools is the net price. At $16,249 per year, it is one of the lowest. The university also has a relatively high acceptance rate of 46 percent. The rate improves your chances of getting accepted, where other law schools may turn down your application.
Although not ranked by Vault Top 25, the UIUC Law is ranked relatively high by U.S. News, sitting at position 39 in the list of best law schools, making it higher than most other law colleges for a lower net price per year.
UIUC Law has a 161 LSAT median score and a 3.51 GPA median. The campus also has a great student-faculty at a ratio of 11.6:1. The tuition fees for in-state residents and non-residents are $41,328 and $49,078, respectively.
Bar Passage Rates
With excellent ratings everywhere else, you can expect the bar passage rates at UIUC Law to be impressive too. Bar passage rates is at 84 percent, which is still pretty good.
Post-graduation Salaries
The University of Illinois Urbana-Champaign law school has an impressive 60.6 percent employability rate for its graduates. The median starting salary for the private sector is $80,000 and $65,000 for the public sector.
Loyola University Law School (Chicago)
This law school is in downtown Chicago in some prime real estate, just a walk from the landmark Water Tower. Loyola College has an excellent reputation for producing renowned trial lawyers as well as politicians.
One of the things that make it stand out is the various degree programs offered under its law school that includes SJD, which is similar to a doctorate. Another thing you will notice is the diversity in terms of both students and faculty. A diverse population follows the traditions of the Jesuits, a Catholic order that established the university. It hosts art exhibitions as well as cultural events that promote a whole-person approach to learning.
Loyola law school has not been ranked by Vault Top 25. However, it sits 77th in the U.S. News & World Report rankings. It also has a tremendous high acceptance rate pegged at 55 percent of applicants. The school is a member of the AALS, as well as having ABA accreditation.
Loyola also has an LSAT median of 158 and a 3.34 GPA median with an above-average 1L section. The university also has a 12.3:1 student student-faculty ratio. This ratio is highly favorable to students.
Bar Passage Rates
Bar passage rates for Loyola University Chicago law school are relatively high. The school reports that up to 83 percent of its students pass the bar, quite a significant number.
Post-graduation Salary
We have always said the university you go to can determine the first salary you get. Once you enroll at Loyola University Chicago, you can expect to earn up to $80,500 median in the private sector and a $60,000 average in the public sector.
Chicago-Kent College of Law (IIT) Law School
Chicago-Kent College of Law is part of the Illinois Institute of Technology. It started in 1888 and is among the oldest law schools in Illinois. It is regarded highly for its scholarships and high-achieving faculty as well as the student body.
Chicago-Kent is a pioneer in many aspects. It is among the first schools that incorporated computers into its classrooms. It also focuses on professional accountability in the broadest sense. The school teaches intellectual discipline, thorough analysis, intensive research, and a client-first approach in terms of the law. Chicago-Kent College of Law has a unique three-year legal writing program, the only one of its kind in Chicago.
Chicago-Kent College of Law is ranked 87th by U.S. News & World Report. It boasts an 11.1:1 student-faculty ratio, a median LSAT of 156, plus a median GPA of 3.36. Getting into Chicago is fairly competitive. It has an acceptance rate of 62 percent with tuition for full-time pegged at $46,888 for both in-state residents and non-residents. For part-time, tuition is $34,210.
Bar Passage Rates
This college has a high pass rate in bar-exams. At 88 percent, it is among the highest, above even the state average.
Post-graduation Salary
Graduating from Chicago-Kent College of Law will entitle you to a median starting salary of $75,750 in the private sector and $60,210 in the public sector. There is also an excellent prospect for salary increment as you add experience.
Find LSAT Resources in Illinois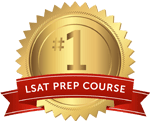 Get the #1-Rated LSAT Prep for free.
Try Risk Free
✓ No card required
✓ 1 minute setup